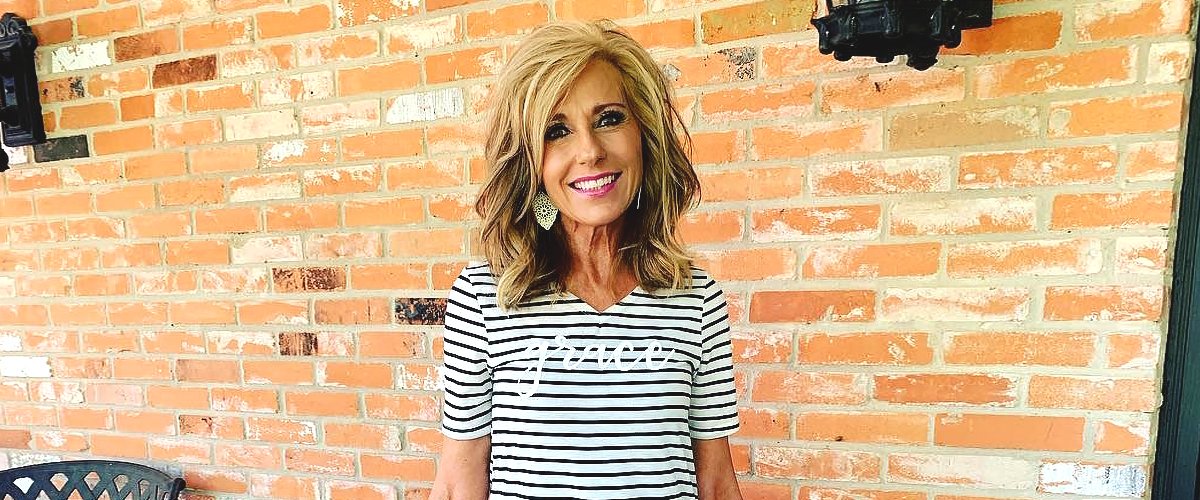 instagram.com/bethmoorelpm
Beth Moore Shares Two Daughters with Husband of over 40 Years — inside Her Personal Life
Beth Moore, best known as the founder of the Bible-based organization Living Proof Ministries, has been married to the same man, Keith Moore, for over four decades!
As described in the Living Proof Ministries website, Beth was born in Green Bay, Wisconsin, but spent most of her childhood in Arkansas, where her dad, a retired Army major, ran a local cinema.
[Keith and Beth's] marriage has not been "great."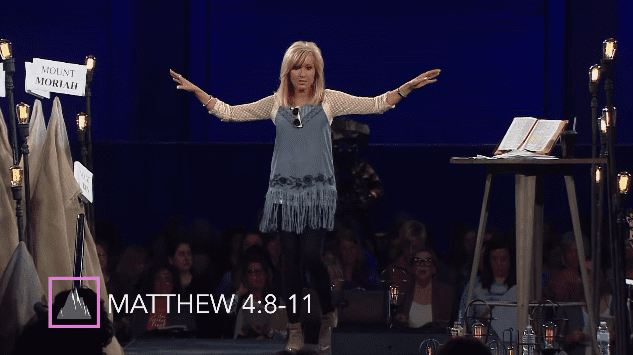 Beth Moore | Photo: YouTube/Living Proof Ministries with Beth Moore
BETH MOORE'S CAREER
She then earned a degree in political science from Southwest Texas State University and also received honorary doctorates from Howard Payne University and Gordon College.
Beth Moore has admitted that she sensed the call from God when she was only 18 years old. Initially, she didn't know what it meant or what to do with it.
Eventually, she started serving the Lord by speaking at various luncheons and retreats, and in 1994, she founded Living Proof Ministries. Her goal is to teach women about Jesus by studying the Bible.
If that wasn't enough, Beth is also a talented author. One year before the creation of Living Proof Ministries, she self-published "Things Pondered," her first book.
In 1995, her first Bible study, "A Woman's Heart," hit the shelves. At the moment, it has been translated into more than 20 languages, which probably gave her the courage to keep writing books and Bible studies.
While Beth Moore's books and ministry work have been quite successful, her life has not always been a walk in the park. In fact, she has been candid about her experience dealing with childhood sexual abuse within her household.
BETH ON THE IMPORTANCE OF SAYING NO
Back in 2017, she wrote a blog for the Living Proof Ministries website in which she wanted to educate people to say no, as well as to encourage parents to teach their children to say no.
In the text, Beth pointed out that "no" was one of the most vital words of the whole vocabulary, claiming that people could say it even when they feel pressured or overpowered.
Earlier this year, during an episode of "Ainsley's Bible Study," Beth shared more details on the incident. She told the co-host Ainsley Earhardt and the rest of the Bible group that her family was "very broken" and extremely unstable.
She added that, although she received love from them, there was a person who abused her.
Beth emphasized that she would not identify them in public, but that knowing that the person who was supposed to be her protector was actually the perpetrator negatively impacted her life.
She also confessed that, from the outside, nobody could have noticed that she was about to implode and that it wasn't until she turned 40 that she could free her mind from the influence of her victimization.
KEITH AND BETH MOORE'S MARRIAGE
Going through such a difficult situation must have been challenging for her. Fortunately, she has fought her demons and is an outspoken advocate for sexual abuse survivors nowadays.
Apart from that, she has been married to the same man, Keith Moore, for over 40 years. As she wrote in the ministries' website, the couple tied the knot on December 30, 1978, in front of about 200 people.
One of the most interesting things that she revealed was that she was engaged to a different man when she met Keith. Her now-husband, on the other hand, was in a loving relationship and soon to get engaged, too.
Beth Moore and her husband decided to give up on their respective relationships (despite the fact that both of them had been long and stable) and start their own love story. She confessed, though, that their marriage has not been "great."
According to Beth, their first daughter, Amanda, served as the glue that God used to keep her and Keith together for their early years of marriage. Then, their second daughter, Melissa, was born.
Beth admitted that even with both of their daughters in their lives, they wouldn't have been able to make it this far if they hadn't chosen to love each other over and over again.
Amanda and Melissa are, just like their mother, servants of the Lord. In Amanda's case, she is married to Curtis Jones, a pastor of a church in Houston, Texas.
Melissa, on the other hand, is a research assistant at Living Proof Ministries. At the moment, Beth Moore is focused on her ministry job while also helping raise her three grandchildren!
Please fill in your e-mail so we can share with you our top stories!