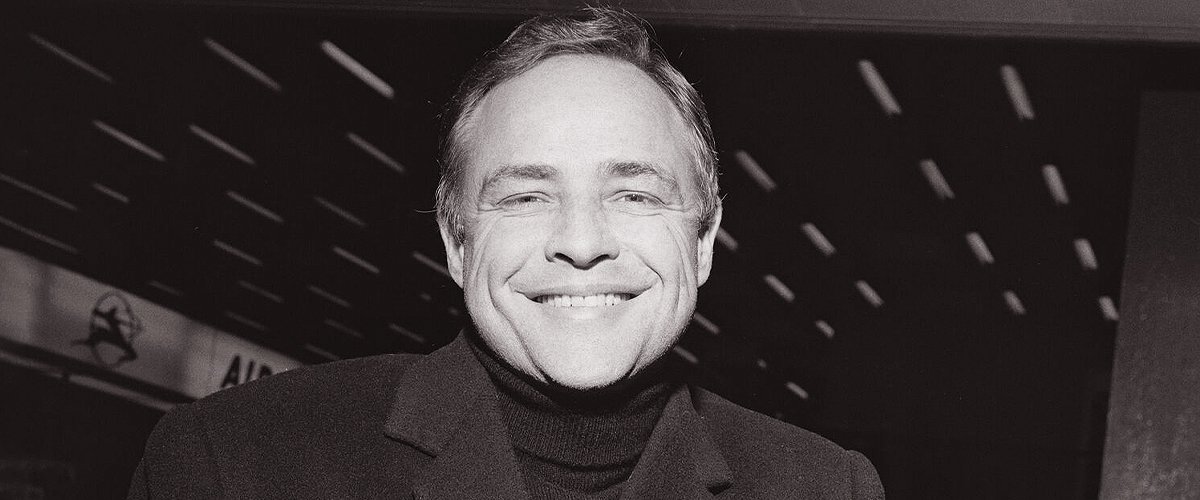 Getty images
Marlon Brando's Tormented Childhood Details Revealed in Audiotapes - Abused by Alcoholic Parents
Audiotapes discovered at his Mulholland Drive home after his death in 2004 reveal 50 years of personal history narrated in his own voice.
For decades the world has been fascinated by the mystery wrapped in an enigma that has always been Marlon Brando.
Brando was considered the greatest actor of his generation -- and some claim of any generation -- left an indelible mark on the world.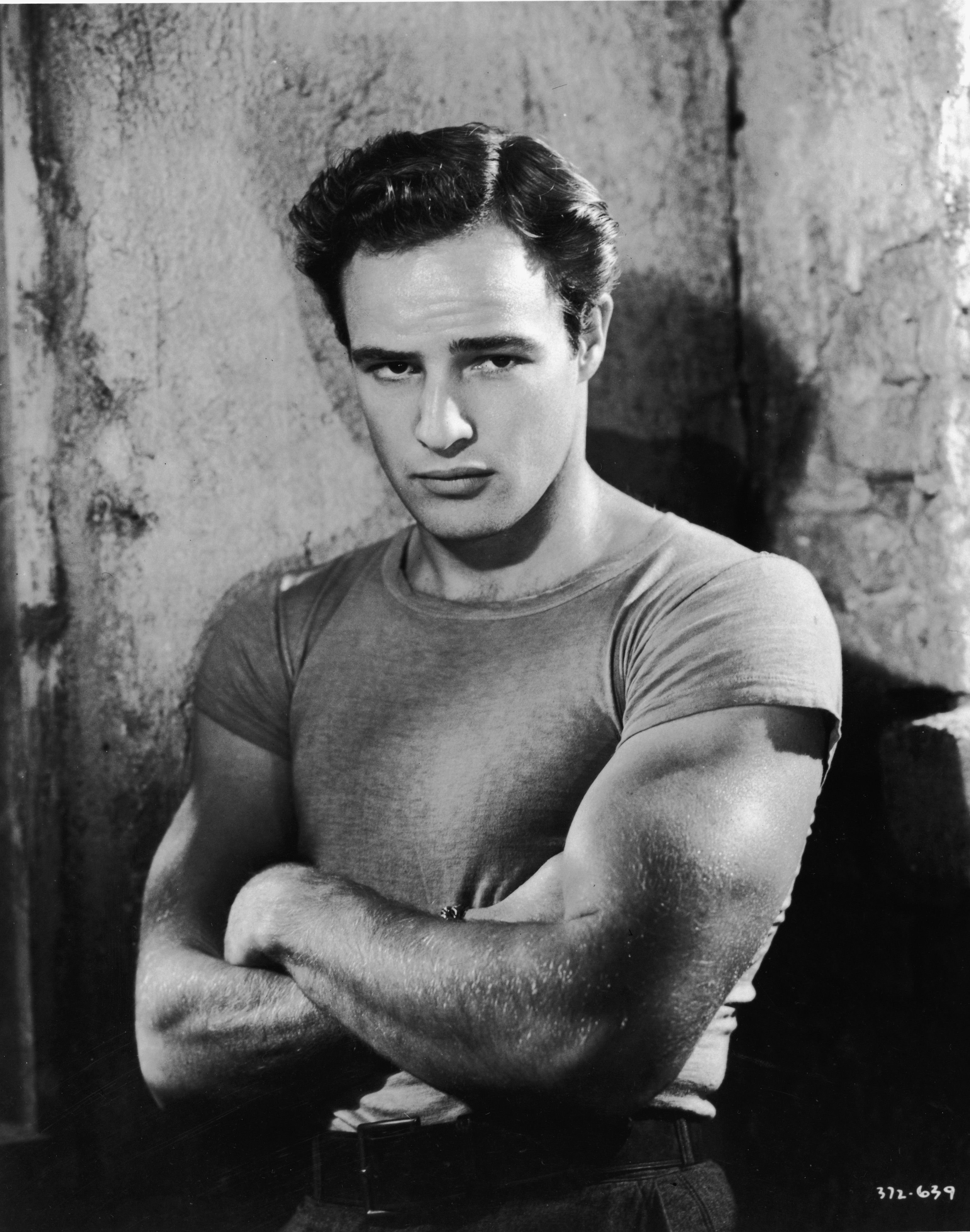 Promotional studio portrait of Marlon Brando taken in 1951 | Source: Getty Images
THE MARLON BRANDO MYTH
Brando was famous as the husband of three women, Tarita Teriipaiaa, Anna Kashfi, and Movita Castaneda and the father to 11 children.
He was a man in search of himself to the very end of his life when he passed away at the age of 80. No-one knew who the real Brando was until audiotapes were discovered among his possessions.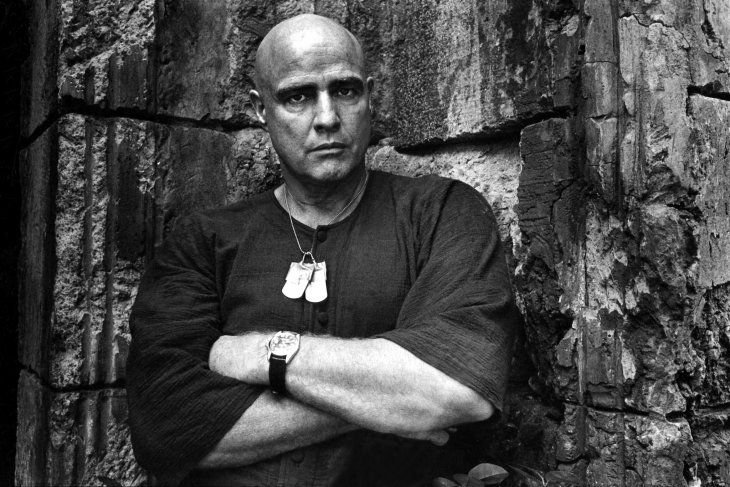 Marlon Brando in Francis Ford Coppola's 1962 film, "Apocalypse Now" | Source: Flickr
DISCOVERING MARLON BRANDO
The Brando Estate handed the tapes over to Stevan Riley who studied them and compiled a documentary on the legend, and the man behind the legend. Eerily, every single tape begins:
"Marlon, listen to my voice. This is a voice that you can trust."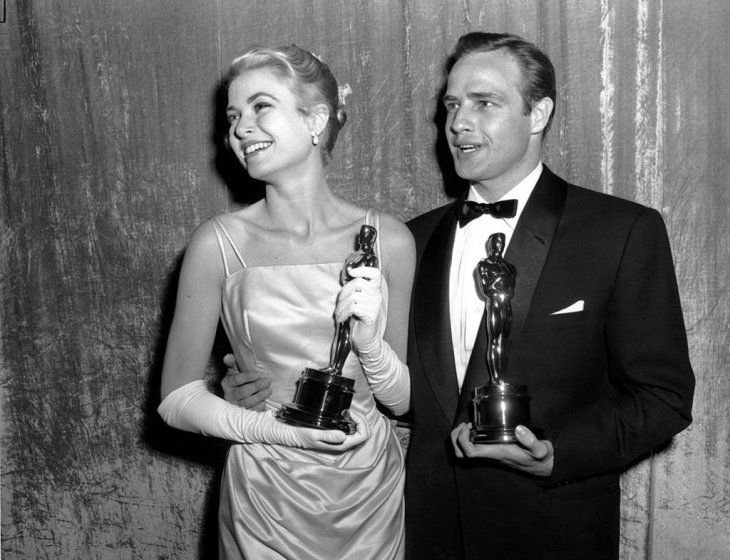 Oscar winners Grace Kelly and Marlon Brando in 1955 | Source: Flickr
THE VOICE YOU CAN TRUST
It was from this mantra Brando chanted to himself that Riley drew the title for his haunting documentary released in 2015, "Listen to Me Marlon," gleaned from over 200 hours of conversations Brando had with himself.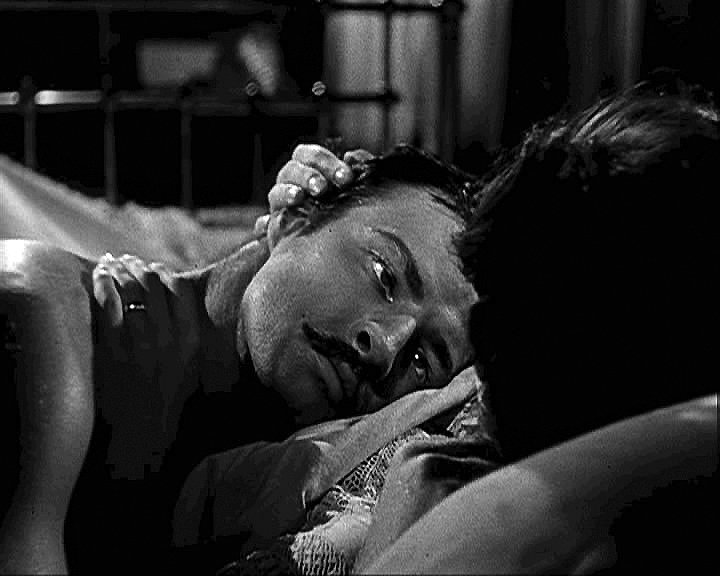 Marlon Brando as Emiliano Zapata in the 1952 film "Viva Zapata!" | Source: Wikimedia
Those words reveal so much about this profoundly lonely and wounded man. The Brando who was moody, violent; by turns insulting and seductive is now unveiled as a man who trusted no-one, who had been wounded too often and too deeply for any belief, even in himself. He said:
"Any pretension I've had of being an artist is now just a long, chilly hope. Actors are just merchants and there is no art."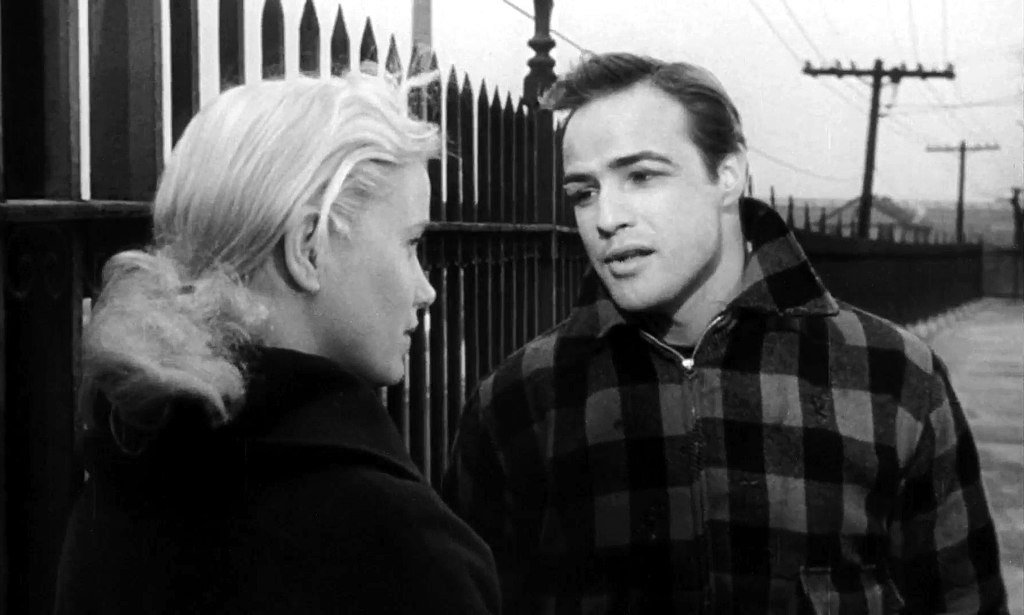 Marlon Brando with Eva Marie Saint in the 1954 film "On the Waterfront," which won him his first Oscar | Source: Wikimedia
BATTLING DEMONS
Brando lived with fear from earliest childhood. His father, Marlon Brando, Sr. was a drunk, a violent one; his mother Dorothy Julia Pennebaker too, was a drunk, and a neglectful one. Brando revealed:
"We lived in a small town, and my mother was the town drunk. (...) I used to have to go and get her out of jail."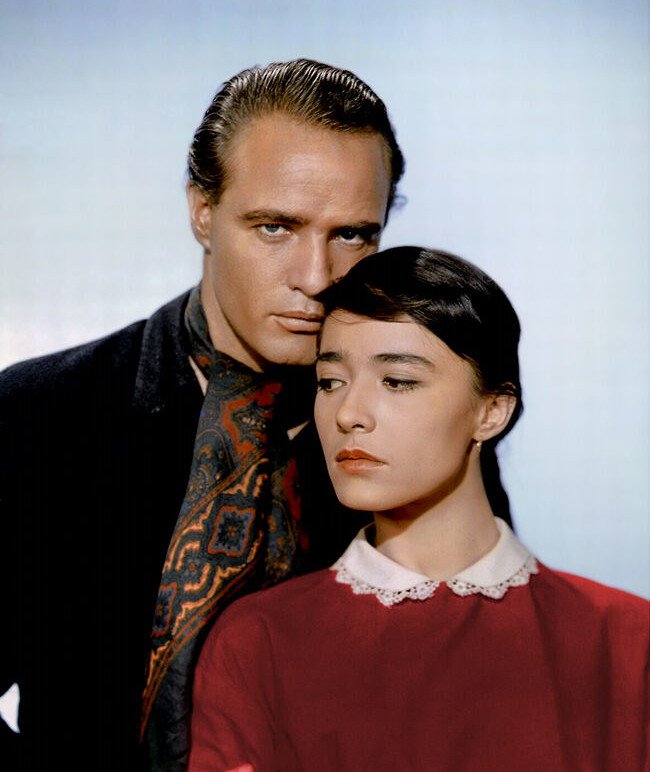 Marlon Brando and Pina Pellicer in the 1961 film, "One-Eyed Jacks" | Source: Wikimedia
The boy Brando was beaten by one, ignored by the other. What could he expect of love? From his father, attention was pain and invisibility was bliss. From his mother, indifference was agony so he learned to clown for her attention. He said:
"When what you are as a child is unwanted, you look for an identity that will be acceptable."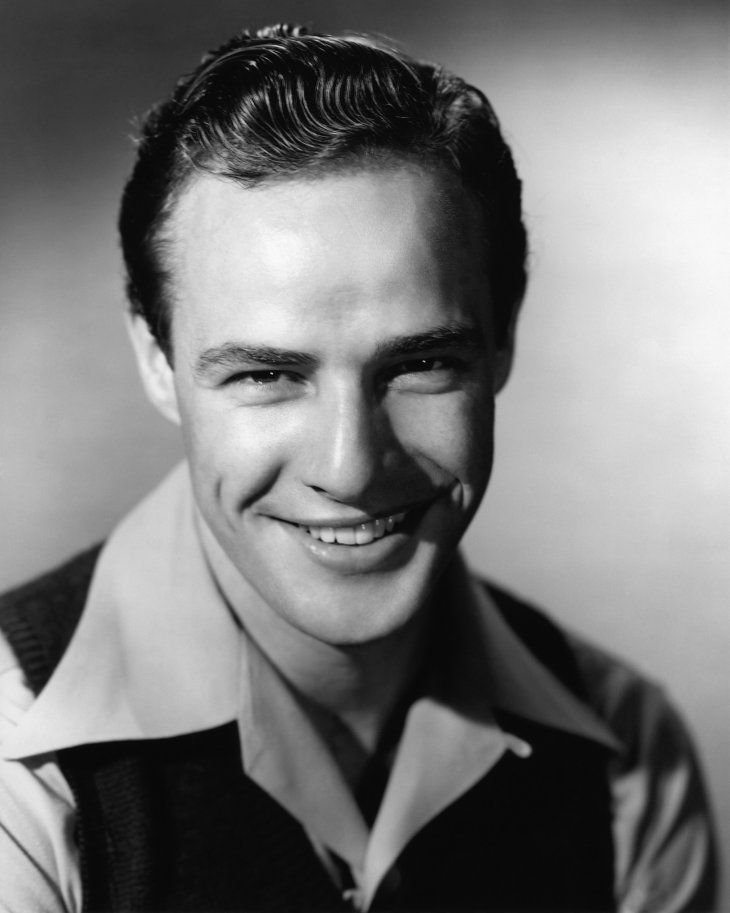 Head shot of the young Marlon Brando | Source: Flickr
So the brilliant, introspective boy molded himself to please: to avoid pain from his father; to perform as a way of garnering his mother's fickle attention. His personality was mercurial, chameleonic. He became who he needed to be from moment to moment to survive, a master manipulator, and appeaser. He said:
"Lying for a living, that's what acting is. All I've done is just to learn how to be aware of the process."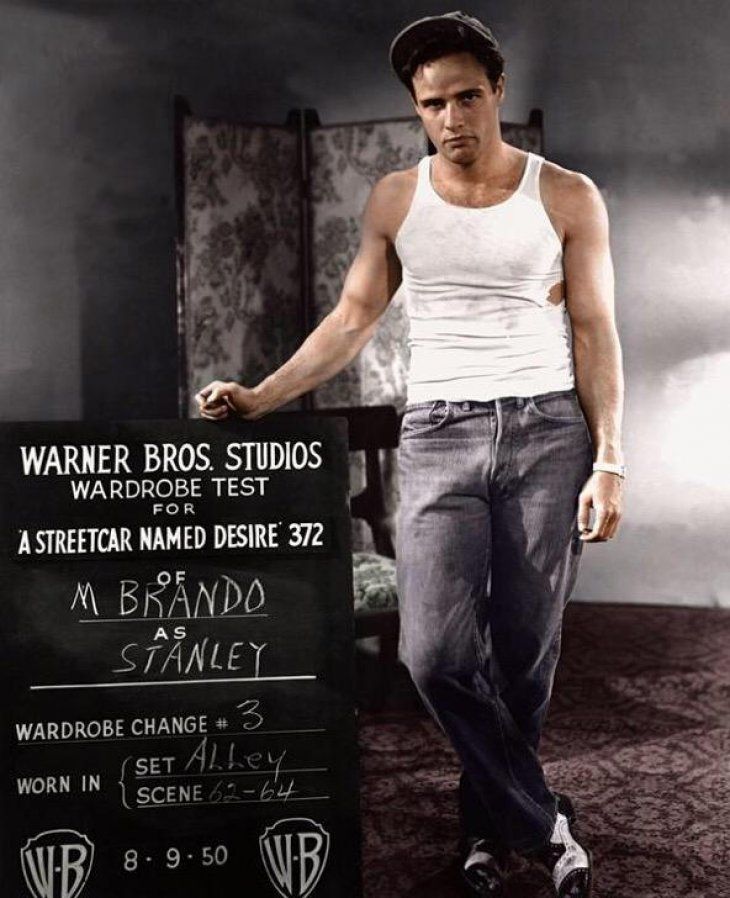 Marlon Brando on the set of "A Streetcar Named Desire" in 1951 | Source: Flickr
LIVING WITH ALCOHOLICS
As Brando revealed in his tapes, his parents' alcoholism leached every iota of belief in human kindness from his young soul. After all, belief requires trust, and trust is a luxury the child of an alcoholic cannot afford. He revealed heartbreakingly:
"I used to love the smell of liquor on her breath"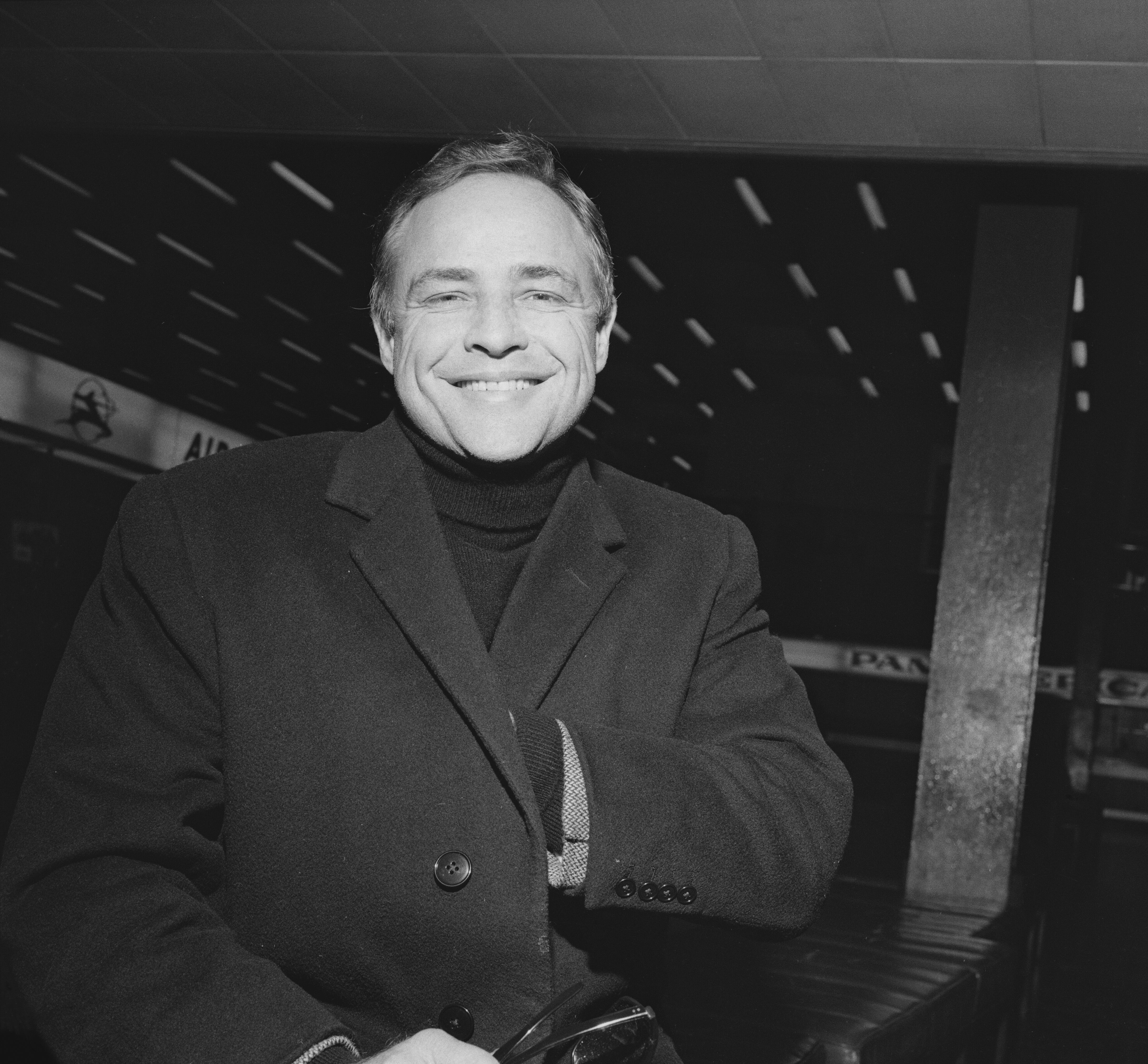 Candid photo of Marlon Brando at London Airport, in 1967 | Source: Getty Images
Lies and deceit were his daily life; webs of fantasy, pretending away the deforming pain. And so when Marlon Brando stepped onto a stage for the very first time, he was already a consummate actor. For Brando, the method acting he learned under the tutelage of Stella Adler was as natural to him as breathing. He said:
"Acting is just making stuff up, but that's OK. Life is a rehearsal. Life is an improvisation."
Success came quickly. Brando was handsome. charismatic, and he possessed an intensity that seared itself onto the screen. A stint on Broadway drew the attention of director Elia Kazan who picked him to reprise the role of Stanley on his film version of "A Streetcar Named Desire." Soon, Brando was one of the most desired men in Hollywood.
THE SUPREME ACT
His beauty, his charisma, his aggressive virility drew lovers - both men and women - like moths to a flame. And he took them all - wallowed in the admiration, the pleasure. The desire and attention were balms for the vivid scars from his childhood.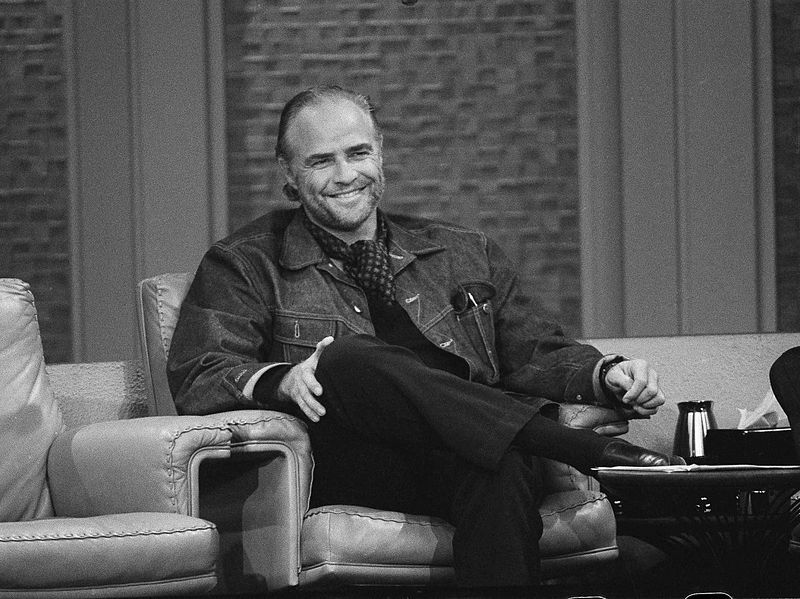 Marlon Brando on the "The Dick Cavett Show" in 1973 after having won the Oscar for "The Godfather" | Source: Wikimedia
His turbulent temperament, the roiling agony, the insatiable hunger was channeled into heart-stopping performances. But every relationship he entered into failed -- unequal to the voracious needs of his damaged heart. Three wives, three divorces, and innumerable love affairs.
THE UNTRUSTING HEART
Love cannot thrive or survive without trust, and though he gave unstintingly of his heart and his passion, Brando was incapable of trust, he admitted in his tapes. He has had that ability flayed from him by his vicious father and his drunken mother. He said:
"My old man was tough. (...) He was a man with not much love in him. He used to slap me around and for no good reason."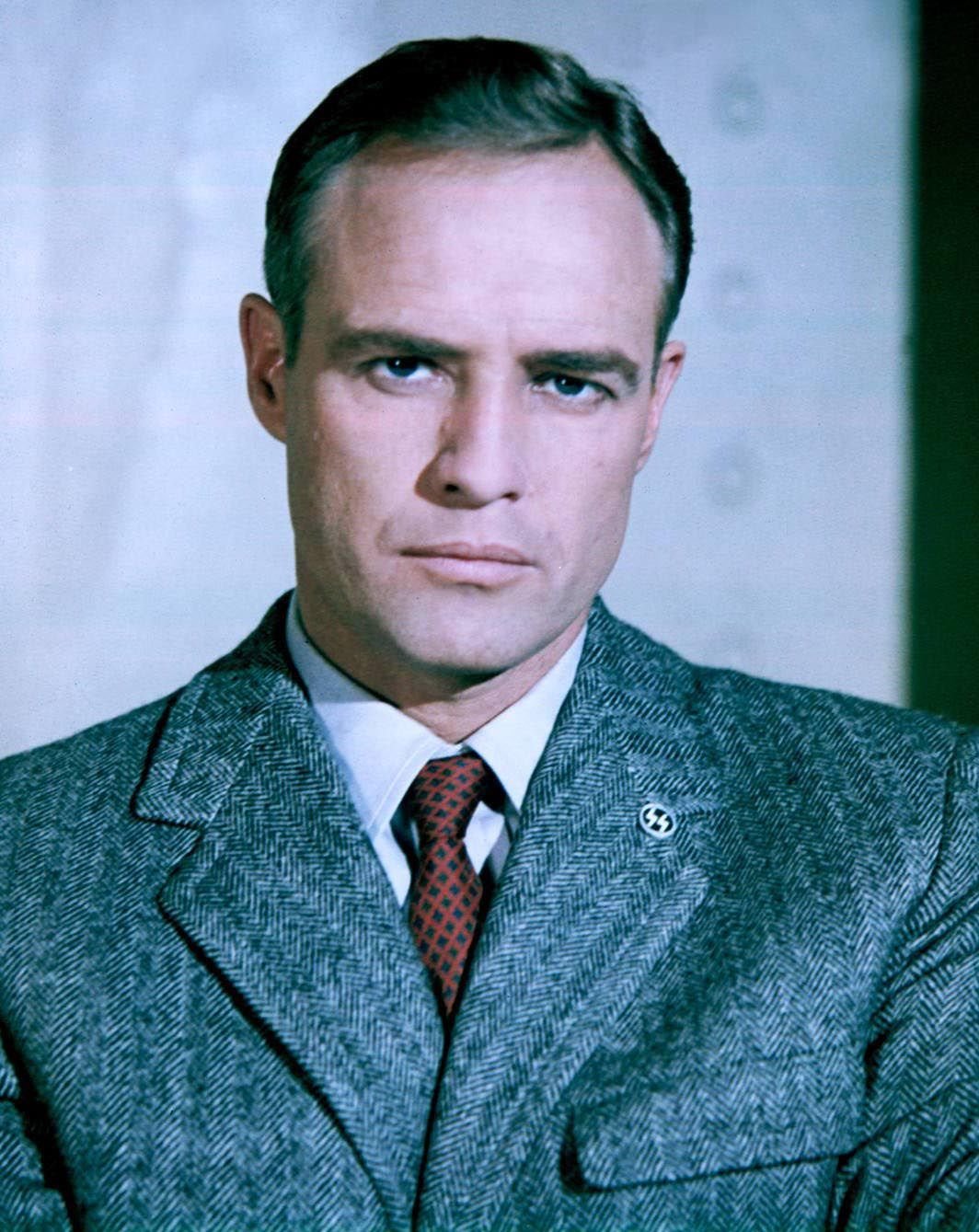 Publicity shot of Marlon Brando in 1967 | Source: Getty Images
Brando was so damaged that he was unable to become a nurturing father to his 11 children - and would live to see the blackest tragedy overcome his family. His son Christian committed a murder and his daughter Cheyenne was a suicide. He admitted:
"Christian was burdened with emotional disorders and psychological disarray, the kind of trouble that I had in life."
MARLON BRANDO THE ACTIVIST
Brando fought oppression savagely, espousing the Native American cause and the Civil Rights movements, perhaps because he saw himself so perfectly reflected in their plight. He spoke out when others were discreetly silent, giving voice to the small boy huddled in tears in some dark corner.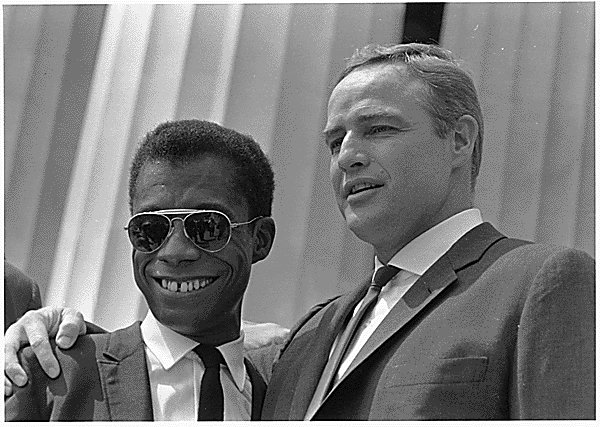 Marlon Brando with James Baldwin at the Civil Rights March on Washington, D.C. in 1963 | Source: Wikimedia
We all know Brando the legend, the star; the tragedian who was himself a character in a great melodrama of his own creation. In the Brando tapes, his unique voice bears witness and echoes the boy who became that man, speaking to the only person he truly knew and trusted, himself.
THE MARLON BRANDO LEGACY
In his own voice, Brando opened up the dark cellars of his memory, vented the pain and the torment of his youth, the torment that would poison his entire life. Sadly, Brando's self-therapy could not heal the scars of his childhood.
He would forever seek redemption, healing, and love. The desperately desired happiness would hover just out of his reach. Unable to trust, he could not accept love.
Instead, he poured his passion, his yearning, and his formidable intellect into his work, and gave the world some of the most unforgettable films of all time: "On The Waterfront," "The Wild One," "A Streetcar Named Desire," "The Godfather," "Apocalypse Now," "Last Tango in Paris," the list is endless.
One thing Brando could and did trust was himself, and his colossal talent.
Please fill in your e-mail so we can share with you our top stories!