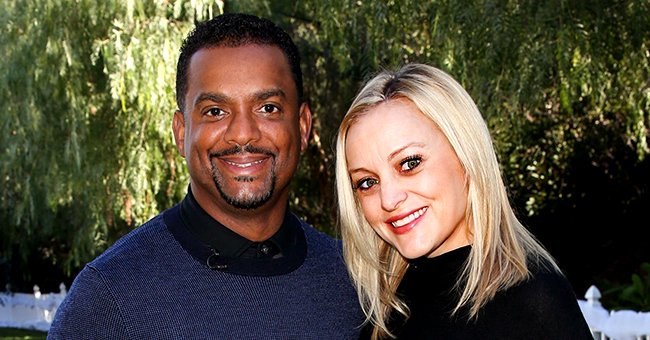 Getty Images
Alfonso Ribeiro's Baby Daughter Ava Enjoys a Day Out in the Sun in an Adorable Blue Outfit

Angela Ribeiro, wife of famous actor and comedian, Alfonso Ribeiro shared a lovely photo of their baby daughter, Ava Sue, in an adorable outfit on a ranch.
"America's Funniest Home Videos" (AFV) star, Alfonso Ribiero, has had quite an eventful past 14 months. In addition to an already successful comedy and dance career, the comedian recently concluded the 30th season of long-running TV series, "America's Funniest Home Videos."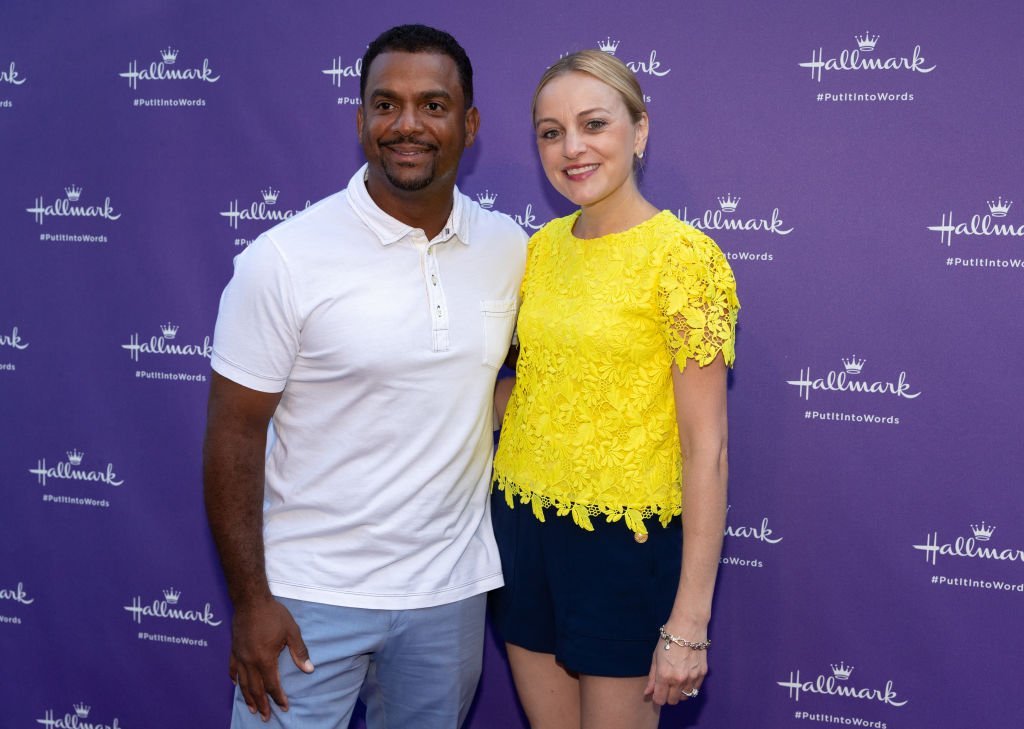 Alfonso Ribeiro & Angela Ribeiro at the launch party for Hallmark's "Put It Into Words" Campaign on July 30, 2018. | Photo: Getty Images
His onscreen success isn't the most fulfilling part of Ribeiro's life, the actor and his wife are doting parents of three beautiful children; Alfonso "AJ" Junior (born 2013), Anders Reyn (born 2015), and 13-month-old Ava Sue Ribiero.
Ribeiro's wife, Angela, regularly gushes about her only daughter (Alfonso has another daughter, Sienna (born 2003), from his previous marriage to Robin Stapler) and shared a cute photo of Ava Sue on Instagram on Wednesday.
In an interview with "People," Alfonso had nothing but adoration for his little bundle of joy.
The shot shows the one-year-old on a farm, wearing a pretty blue dress, and staring at some cattle on the other side of a see-through fence.
Angela, an Iowa native, seemed glad to be back on the farm as she and Alfonso took the kids on their annual visit to see their maternal relatives in Iowa for some family time. Alfonso said in an interview:
"There's a lot of love in our house."
Angela's post was met with adoration for her little girl as fans commented that, with the parent-combo of Angela and Alfonso, the Ribeiro children are likely to have great childhood memories.
Another expressed nostalgia for the Iowa setting, saying: "What a beautiful shot! There's no place like Iowa! ??"
Ava Sue has stolen her parents' hearts since she arrived on Mother's Day last year, which the "Fresh Prince" star announced on social media. He also, thanked his wife's doctor, Jason Rothbart, for a fantastic delivery. The couple has been over the moon pretty much every day since then.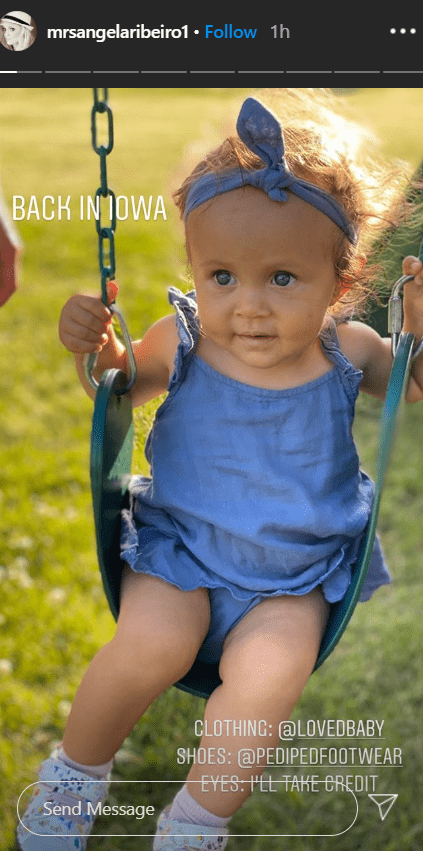 A photo of Ava Sue on a farm in Iowa. | Photo: Instagram/mrsangelaribeiro1
In an interview with People, Alfonso had nothing but adoration for his little bundle of joy, saying Ava Sue was a very cheerful baby with two "crazy" older brothers that loved her.
The "Dancing with the Stars" alum also opened up about some of the scenes that transpire in their home, as he warmly recalled that his younger son is notorious for scaling the walls of their house.
According to his father, Anders is a "complete daredevil" and would have already been on the AFV show had his family made a habit of recording home events.
Alfonso Ribeiro is set to anchor the 31st season of "America's Funniest Home Videos," which was confirmed for renewal in 2018.
Please fill in your e-mail so we can share with you our top stories!