Khloé Kardashian's Adorable Daughter True and BFF Malika Haqq Pose Together at a Party
Khloe Kardashian and Malika Haqq are enjoying post-lockdown partying. Haqq posted a cute picture of herself and Khloe's daughter, True, on social media.
Malika Haqq was in a cheerful mood on Wednesday, as she shared a moment with Khloe Kardashian's daughter, True, on Instagram. The photo was taken at Khloe's birthday this week, and Haqq captioned it:
"My niecey poo ?"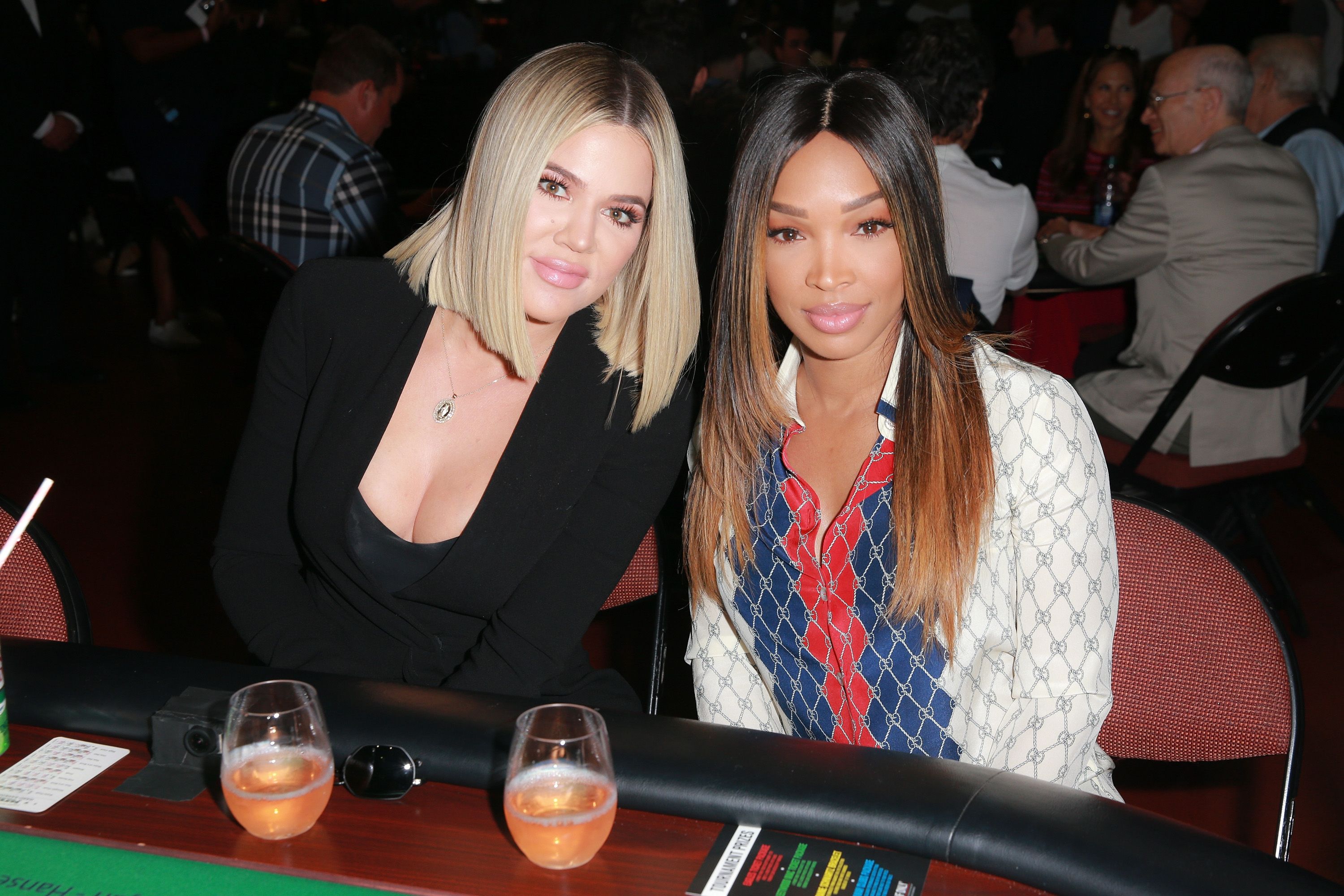 Haqq and the "Keeping Up With The Kardashians" star have been BFFs for years and are now basking in the joy of each other's company, after the extended period of quarantine in the U.S.
Fans of the pair responded to Haqq's post in adoration and awe. One fan commented: "You both are cute❤️," while another expressed that the picture left her overwhelmed and speechless.
Malika herself became a mother in March, as she welcomed her son, Ace, with OT Genesis. However, her pal Khloe did not get to spend any time with Ace as the novel Coronavirus infection swept through the U.S.
Khloe was full of admiration for her best friend after her rapid recovery from childbirth.
Kardashian was eventually reunited with Malika and her new "Nephew" early last month when the duo met up. At the time, Kardashian expressed her joy on Instagram with a selfie of the two, affirming that they were queens and their crowns would never fall off.
Khloe, who turned 36 this week, had nothing but praise for Malika, especially as she rapidly regained her figure barely three months after childbirth. Khloe shared a picture of the two at her birthday celebration, captioning it:
 "Forever my lady! Btw can you believe @malika JUST had a baby!"
Malika's bestie isn't looking bad herself but prompted speculation that she had undergone face-altering surgery when she posted some unflattering close-up headshots. 
Khloe Kardashian eventually ended the rumors last month when she revealed stunning photos of her alongside her daughter, True, in an ad campaign for Pampers. Khloe showed off her new honey blonde hairstyle.
The reality TV star expressed her joy and pride at being True's mother and admitted she was obsessed with her daughter, joking that True was also "obsessed with diapers." The celeb stated that she never expected to be a "stage mom" and that her obsession was a surprise.
The quarantine brought more good news for Khloe as she decided to rekindle her romance with True's father, Tristan Thompson after the duo spent the lockdown together as co-parents.