Joseph Simmons of Run–DMC Once Lost a Newborn Daughter — Meet His 6 Living Children
"Rev" Joseph Simmons is the doting father of 6 children, but 14 years ago, he lost one of his daughters, Victoria shortly after her birth.
Rapper Joseph "Rev Run" Simmons and his ex-wife Valerie Vaughn share three children, and he had three more with his second wife Justine Jones, whom he married in 1994.
But the couple suffered a shattering blow nearly 15 years ago when their third child was born with an inoperable congenital condition that claimed her life.
Their baby's death left "Rev" and Justine devastated, and the grieving mother plunged into a depression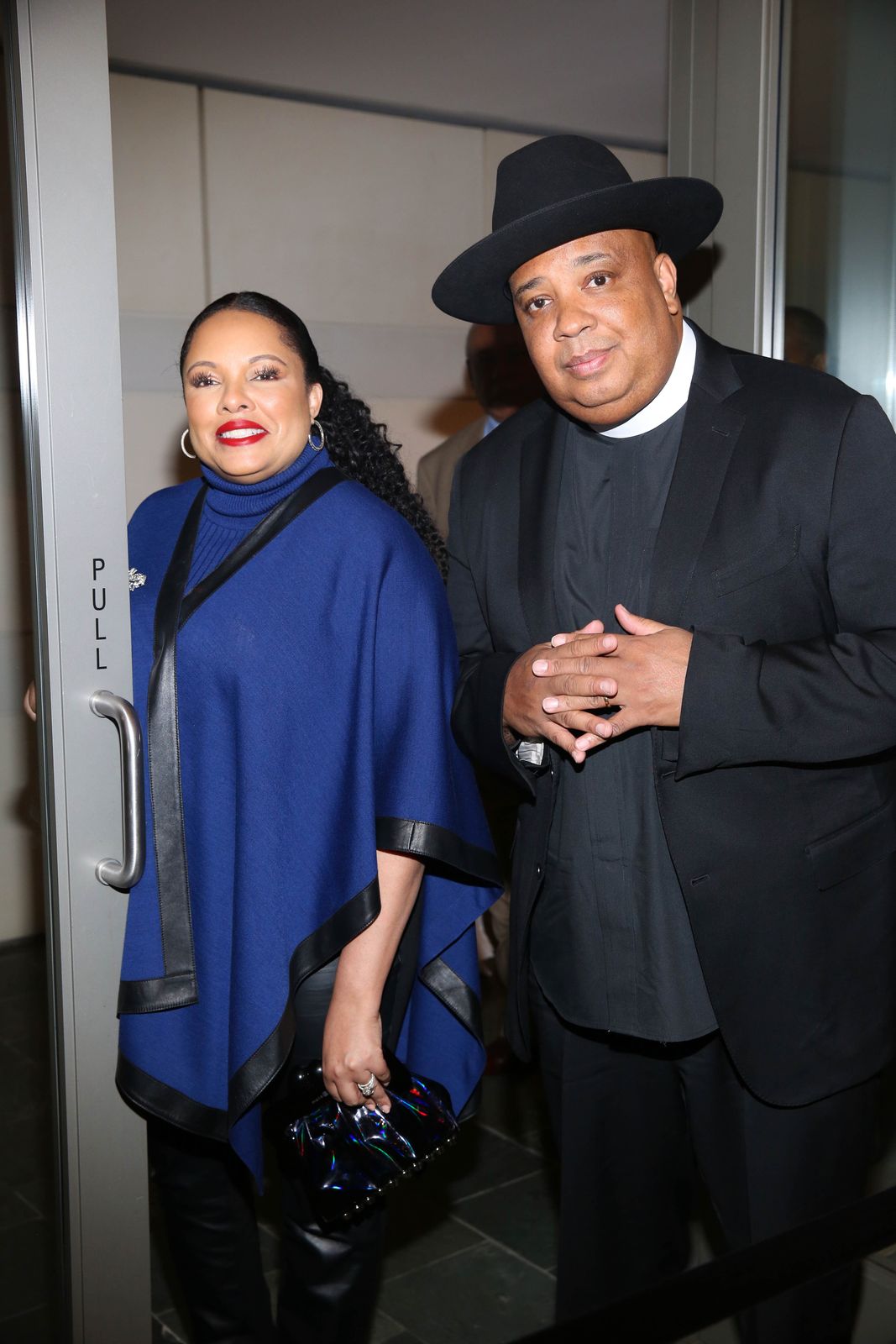 HEARTBREAK
In 2006, Justine was delivered of a baby girl, Victoria, who passed away just hours after her birth. Little Victoria was born with a rare birth defect, omphalocele, in which infants are born with their vital organs outside their bodies. 
Even though Victoria's problem had been detected half-way through the pregnancy, "Rev" and Justine decided to go ahead with the pregnancy, seeing as the survival rate for babies with an omphalocele can be as high as 70%. "Rev" confessed:
"My faith was so deep that I believed it was going to happen; our baby would be healed."
PREMATURE
Sadly, Victoria was born prematurely, and in addition, her omphalocele was extreme, and she did not survive. "Rev" announced the tragedy:
"Victoria Anne Simmons for some unknown reason chose to come early and unfortunately did not survive."
FAITH AND DEPRESSION
Their baby's death left "Rev" and Justine devastated, and the grieving mother plunged into a depression that seemed endless. She said:
"Joey found comfort in God and being with me. I found comfort going under the covers. (...) I was lonely for my child."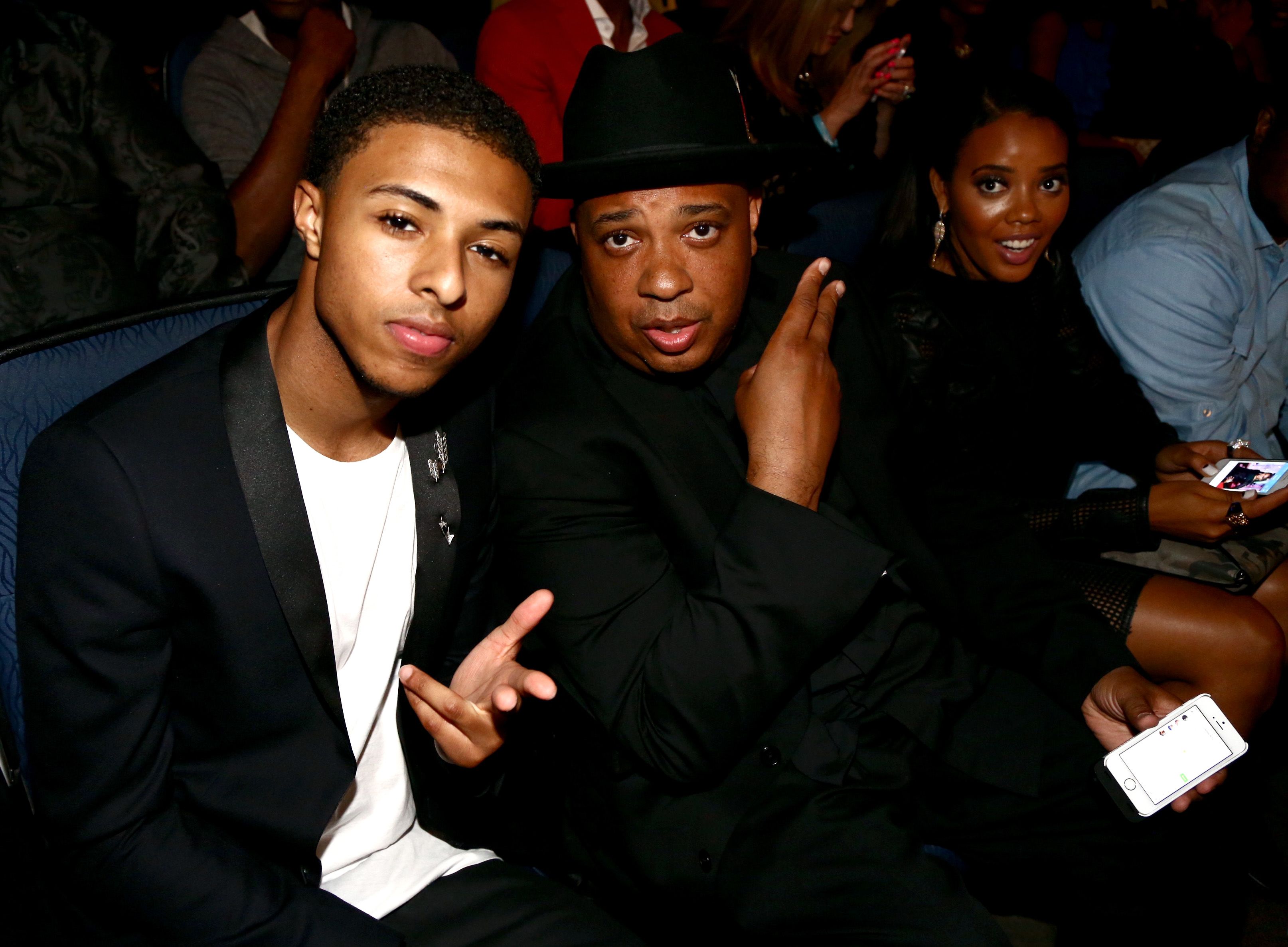 OPENING THEIT HEARTS
"Rev" and Justine parented a family of five children, before Victoria's birth. "Rev" had three children from his first marriage,  Vanessa, Angela, and Joseph Jr.; and he and Justine had two boys together,  Daniel and Russell. But the loss of Victoria haunted them and led them to open their hearts to another child.
THEIR PAIN ON TV
Victoria's passing happened during the family's MTV reality show, "Run's House," and they shared their grief with their audience. The wave of sympathy and support for "Run" and his family was overwhelming, but it seemed that nothing could lift their despondency.
In their recently published book, "Old School Love," "Run" and Justine spoke about their grieving process, and offered heartfelt advice to families going through a similar ordeal. Justine wrote.
"I recommend that you not push those feelings away or push them down. The enormity of losing a child after carrying it full-term will have a profound effect on you."
HEALING BY LOVING
The family's healing was completed when "Rev" suggested to Justine that they open their hearts to another child, and adopt. Justine confessed:
"When he said those words, all my pain melted. That was what I really wanted to do.That was God's plan from the beginning; I knew it, I felt it, deep in my soul and in my heart."
The couple adopted Miley, who is now 12, and a confident young lady who has participated in "Rev's" series, "Rev Runs Around the World," "Rev Run's Sunday Suppers," and "Run's House." Justine said:
"There are still times that I forget that I didn't actually carry her, birth her. Miley is as much from my body as Victoria was."
THE SIMMONS KIDS
Miley's brother and sisters are all very much at ease in from of the camera, and some have even followed dad's footsteps into the music industry. "Rev's" oldest child, Vanessa, 36, is an actress and is the host and judge of "Project Runway: Threads," as well as a successful shoe designer for the label "Pastry," and a single mom to 6-year-old daughter Ava.
Her sister Angela, 32, is a reality star in her own right, on the hit show "Love & Hip Hop." Angela has a three-year-old son, Sutton, who is his grandfather's twin, but sadly his father, Sutton Tennyson, was killed in November 2018. Since the death of her fiance, rumors have linked Angela to rappers Bow Wow and Romeo, but the dedicated mom has denied all.
Brother Joseph "JoJo" Simmons, 30, is also an actor, with credits in"King of Newark," "Fade Away," and "King of Newark 2." JoJo is the father of a beautiful little 3-year-old girl, Mia, whom he shares with his wife, social media influencer Tanice Amira. 
Diggy Simmons, 25, is a rapper like dad, and also a singer and an actor, with two studio albums to his credit, as well as several mixtapes. His debut mixtape, "The First Flight," was a viral success, and led to a contract with Atlantic Records. Since then, Diggy has been honing his skills as a singer/rapper and songwriter.
His younger brother, Russell, 20, known as Russy, has been proving that the family talent for music hasn't passed him by, and has dropped some exciting clips, showing that he has a superb voice, with a vocal range that is reminiscent of the late Michael Jackson.
Fourteen years after the tragic loss of tiny Victoria, the Simmons has built on that pain, deepened their bond, and are now looking to a new generation to carry on the family legacy of faith and song.