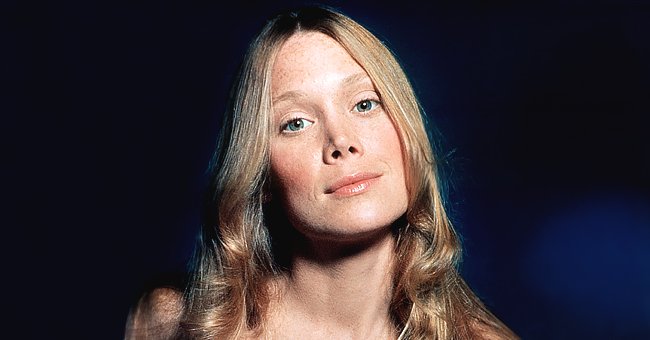 Getty Images
'Carrie' Star Sissy Spacek Reveals She's Enjoying Life at 70 – Here Are Some Reasons Why

Sissy Spacek is happy in her old age. She has health, courage, and a slew of other bonuses that come with being 70 years old.
Sissy Spacek got her start in 1973's "Badlands," but things have become better and better as she's gotten older. The actress spoke to Closer Weekly about why she's enjoying life even more despite getting older.
Spacek, 70, is still in good health. As far as she's concerned, that's all she needs to make the most out of life. And that's just what she's doing these days.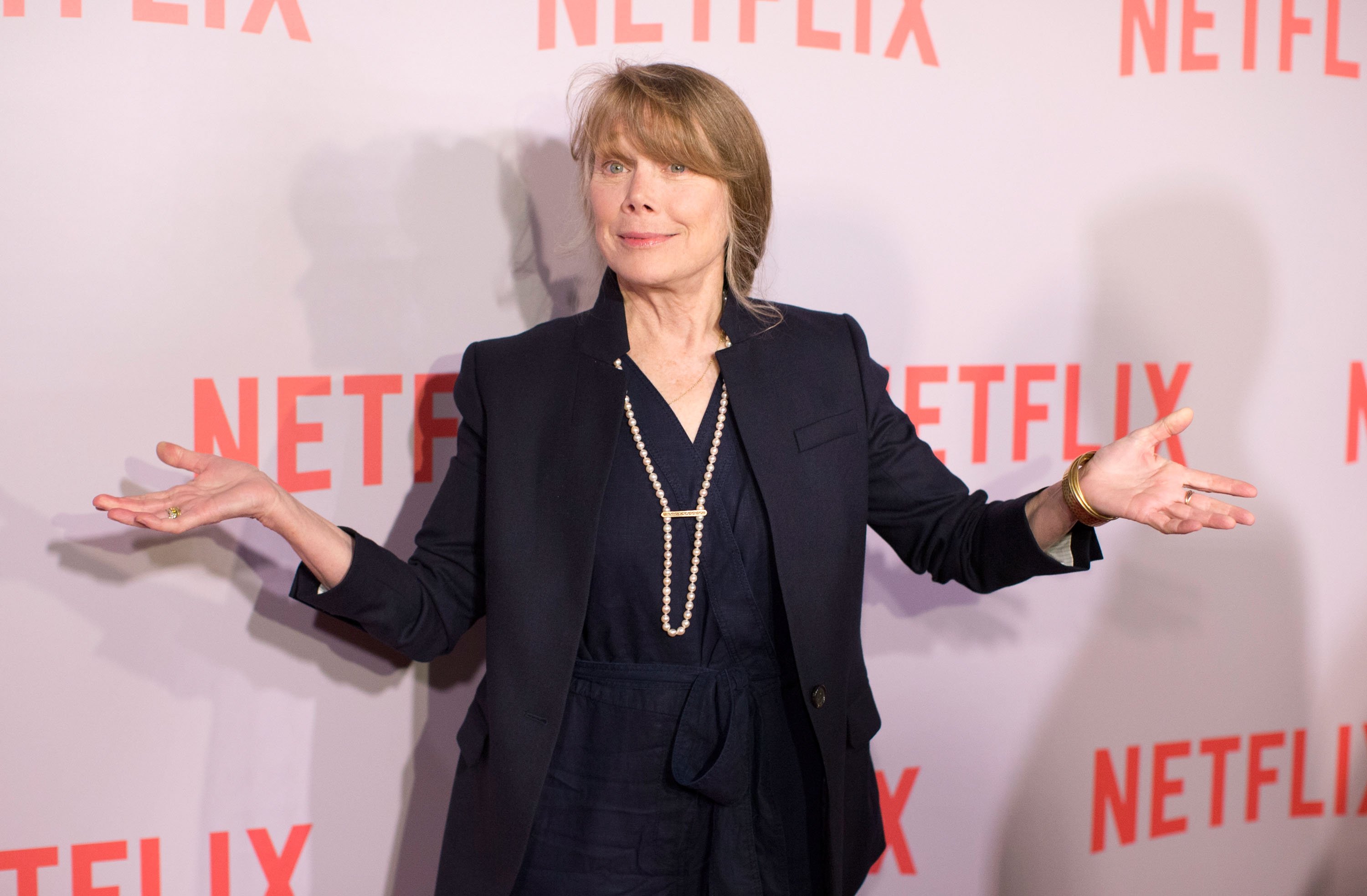 Sissy Spacek attends Netflix's "Bloodline" Screening And Q&A attends at Pacific Design Center on May 4, 2015, in West Hollywood, California. | Source: Getty Images.
EARLY LIFE AND CAREER
Born in Quitman, Texas, the actress was active as a young girl. She adventured in the woods, climbed trees, swam, and rode horses. Unlike her well-known role in "Carrie," she was homecoming queen in high school.
Spacek knew she wanted to pursue acting early on. She used her cousin and actor Rip Torn's connections after moving to New York to enroll in the Actors Studio. She took up studies at Lee Strasberg Institute.
On the side, Spacek also pursued modeling and singing, but they didn't pan out successfully. Her breakthrough role in 1973's "Badlands" saw her play the character of Holly.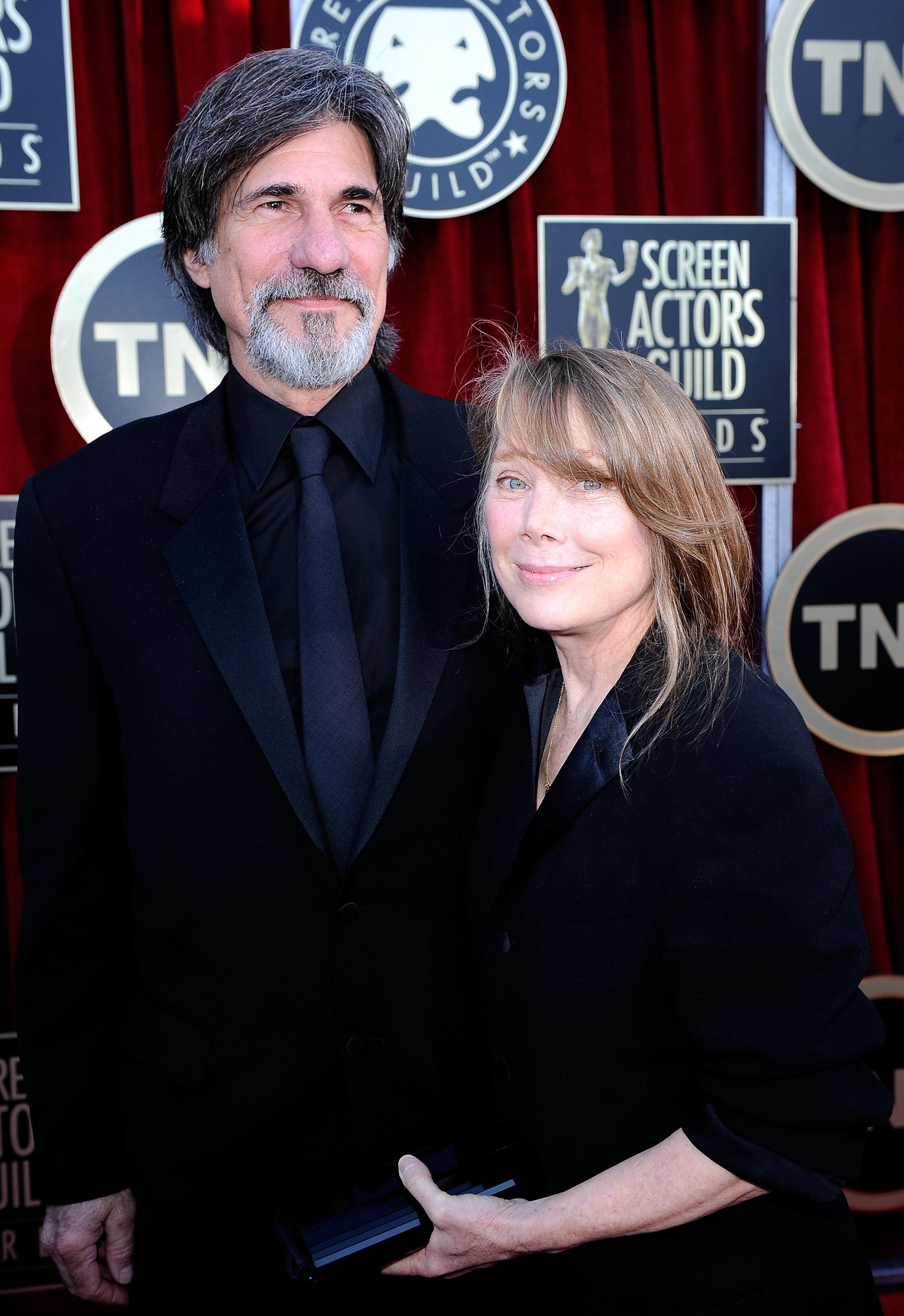 Sissy Spacek and Jack Fisk at The Shrine Auditorium on January 29, 2012, in Los Angeles, California. | Photo: Getty Images
"CARRIE" AND "COAL MINER'S DAUGHTER"
The film also allowed her to meet production designer Jack Fisk. The pair married in 1974, and Fisk landed Spacek her most well-known role in 1976. She became a household face thanks to the classic horror film, "Carrie."
Based on the book by Stephen King, Spacek played a high school girl who is humiliated at school then finds out she has telekinetic powers. The actress gained an Academy Award nomination for the part.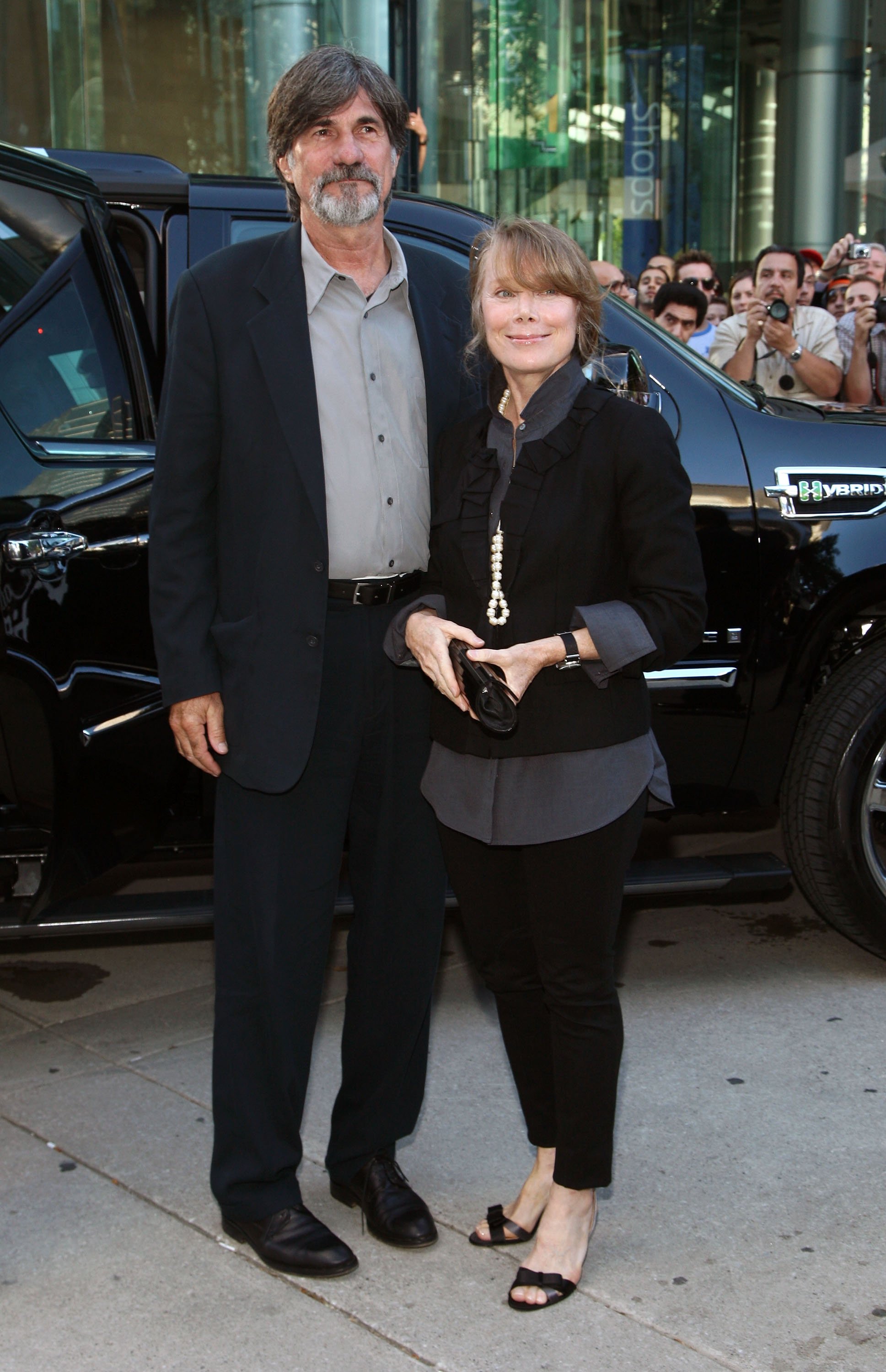 Sissy Spacek and Jack Fisk during the 2009 Toronto International Film Festival. | Photo: Getty Images
She gained an Oscar, though, for the 1980's film, "Coal Miner's Daughter," in which she portrayed Loretta Lynn. Spacek used her own singing voice for the film, garnering praise from colleagues.
PERSONAL LIFE AND GROWING OLD
In her personal life, she and Fisk had two daughters, Schuyler and Madison, who are both in entertainment. Spacek spent more time with her family as she got older while continuing her screenwork.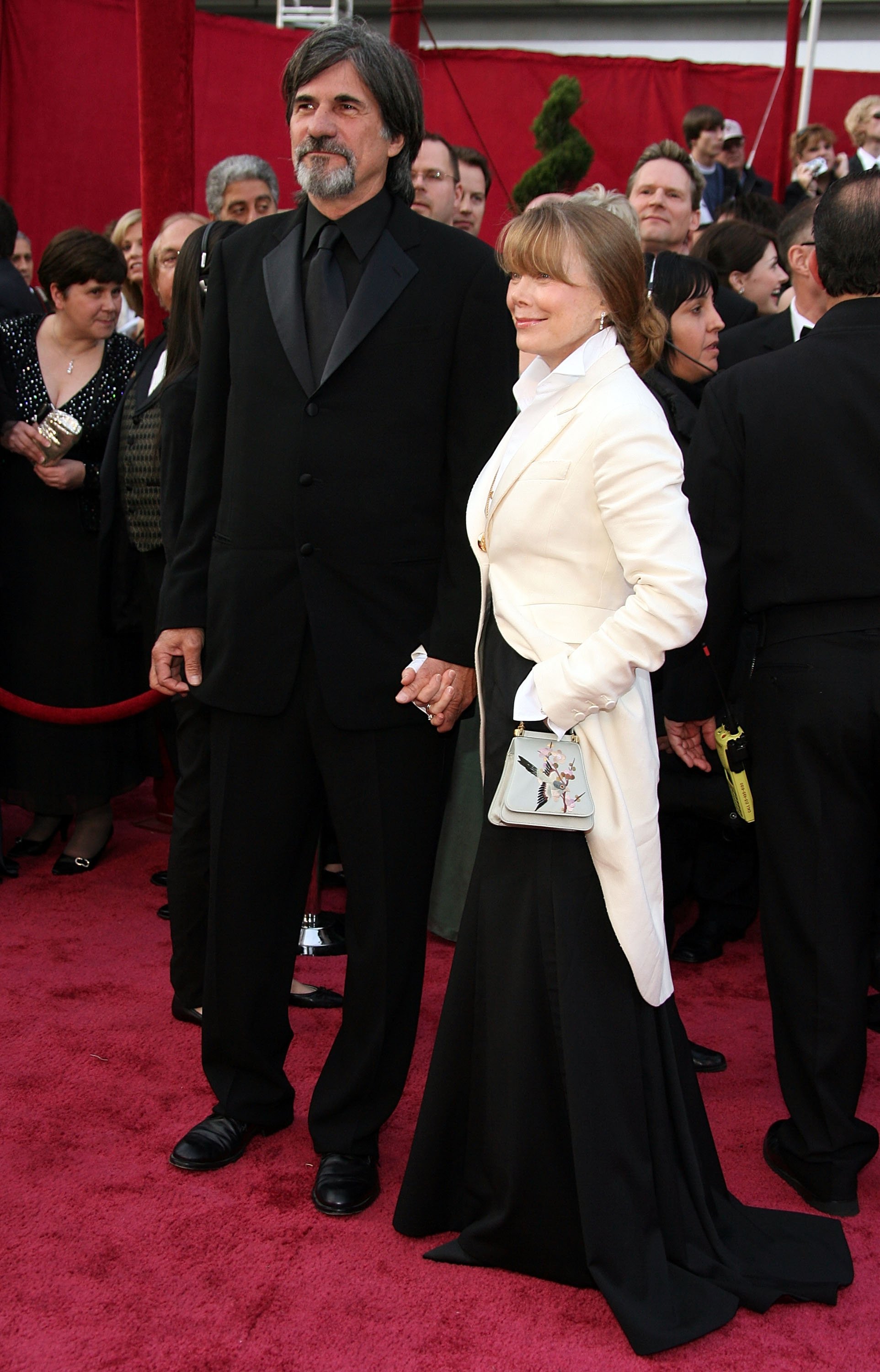 Jack Fisk and actress Sissy Spacek arrive at the 80th Annual Academy Awards held at the Kodak Theatre on February 24, 2008, in Hollywood, California. | Source: Getty Images.
Speaking to Closer, the actress said of her increasing years: "People treat you with more respect. They open doors for you. Plus, you have the courage to really say what you believe."
Still, she looks back at her career fondly. "I shouldn't ever complain about anything because I've had all the most important things in life," she noted. She further doted on her husband's endearing sense of humor and creativity.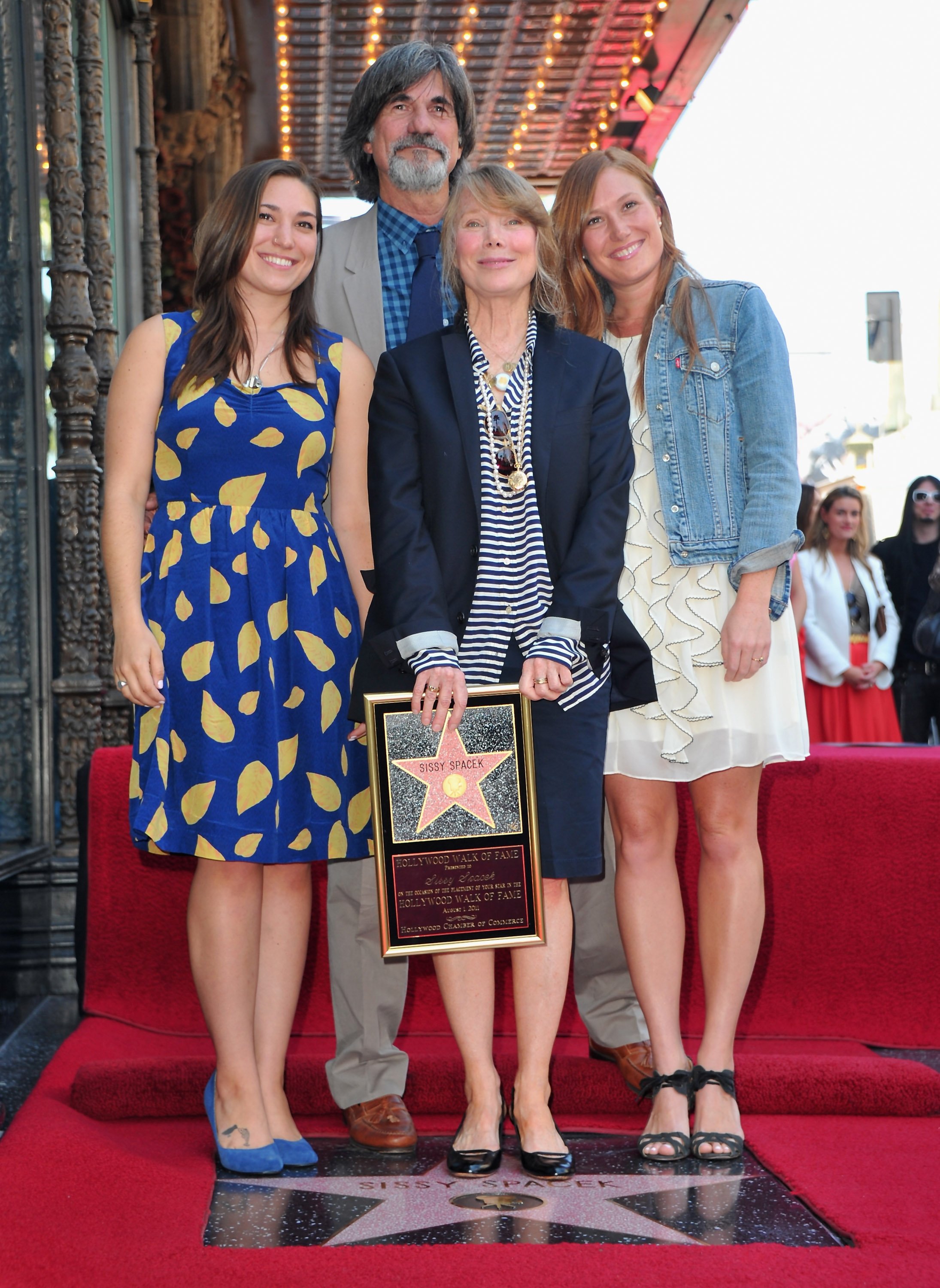 Sissy Spacek and her family on August 1, 2011, in Hollywood, California. | Source: Getty Images.
CURRENT LIFE AND LONG-LASTING MARRIAGE
The couple has been married for 46 years, and it all began with a California wedding in which they both wore jeans. Their union has lasted as a result of continuous teamwork both on and off the screen.
Spacek once told Huffington post that the two share support of each other and have a similar understanding of their business, among other shared interests.
Please fill in your e-mail so we can share with you our top stories!