Khloé Kardashian and Tristan Thompson Are Reportedly Back Together – Here's How Fans Are Reacting
Khloé Kardashian and Tristan Thompson may be giving their relationship another try. On Twitter, fans have shown mixed reactions to the situation. 
On Wednesday, People reported that reality star Khloé Kardashian is allowing Tristan Thompson a second chance. The basketball star cheated on Khloé last year by kissing her sister Kylie Jenner's best friend. 
Khloé and Thompson share a two-year-old daughter, True. While Khloé has previously said that things with her and Thompson are over for good, this doesn't seem to be the case. And fans have something to say about it. 
July 1, 2020
People's update on the pair's relationship comes through an unknown source who noted how Tristan is doing his best to fix things and being a great father to True. 
Another source previously stated that during Khloé's 36th birthday bash, she and Thompson were behaving like a couple. Khloé's family members, including Rob, Kourtney, Kendall, and Kylie, were also present. 
She may be worth millions but her self worth is worth a penny. @khloekardashian Get it together girlfriend. And get a mirror while you are at it. pic.twitter.com/lDp6duimy7

— Mony (@Monylove786) July 1, 2020
Thompson posted a touching message on Instagram as he wished Khloé a happy birthday. "I thank God for the beautiful and loving woman you are to everyone, especially our daughter True," he wrote in part. 
Meanwhile, Khloé's mom Kris Jenner, who attended the party, paid tribute to her daughter as well. She called Khloé her "special bunny" and said she was proud of her most of all for being a spectacular mother. 
Thank God Corona is fixing relationships but as soon as basketball season is back and night clubs are reopened we shall hear another Tristan episode 😂😂😂 as for now enjoy the temporal change

— Abigail 🇿🇲🛡️🎠 (@abylicious2) July 1, 2020
Sister Kim Kardashian also shared a heartwarming message. Alongside a photo of Khloé putting on makeup, Kim praised the Good American owner for her thoughtfulness and positive nature. 
The week before, Khloé wished Thompson a Happy Father's Day, and the pair reportedly spent the day together with their daughter in LA. Online, Khloé posted photos of True and Thompson in matching outfits. 
how many more times does this man have to cheat on her for her to realise she deserves better?

— jambalaya (@faketonichilds) July 1, 2020
A source told People that the pair were on excellent terms and that Khloé is happy. The couple has reportedly also shared Easter, Mother's Day, and True's second birthday together. 
Contrary to the latest reports, other outlets state that Khloé and Thompson are not reunited. Us Weekly recently shut down rumors that the pair were engaged after Khloé sported a diamond ring at her birthday party. 
So happy for them 🥰 true love prevails 💛 pic.twitter.com/qar5aRHYss

— tzipporah (@momoshandmaid) July 1, 2020
Additionally, ET Online completely denied that the pair has patched things up romantically. Their source states that they are "not officially" back together, but are getting along. 
Another source through the outlet claimed that Khloé is careful with Thompson while ensuring her daughter has both parents around.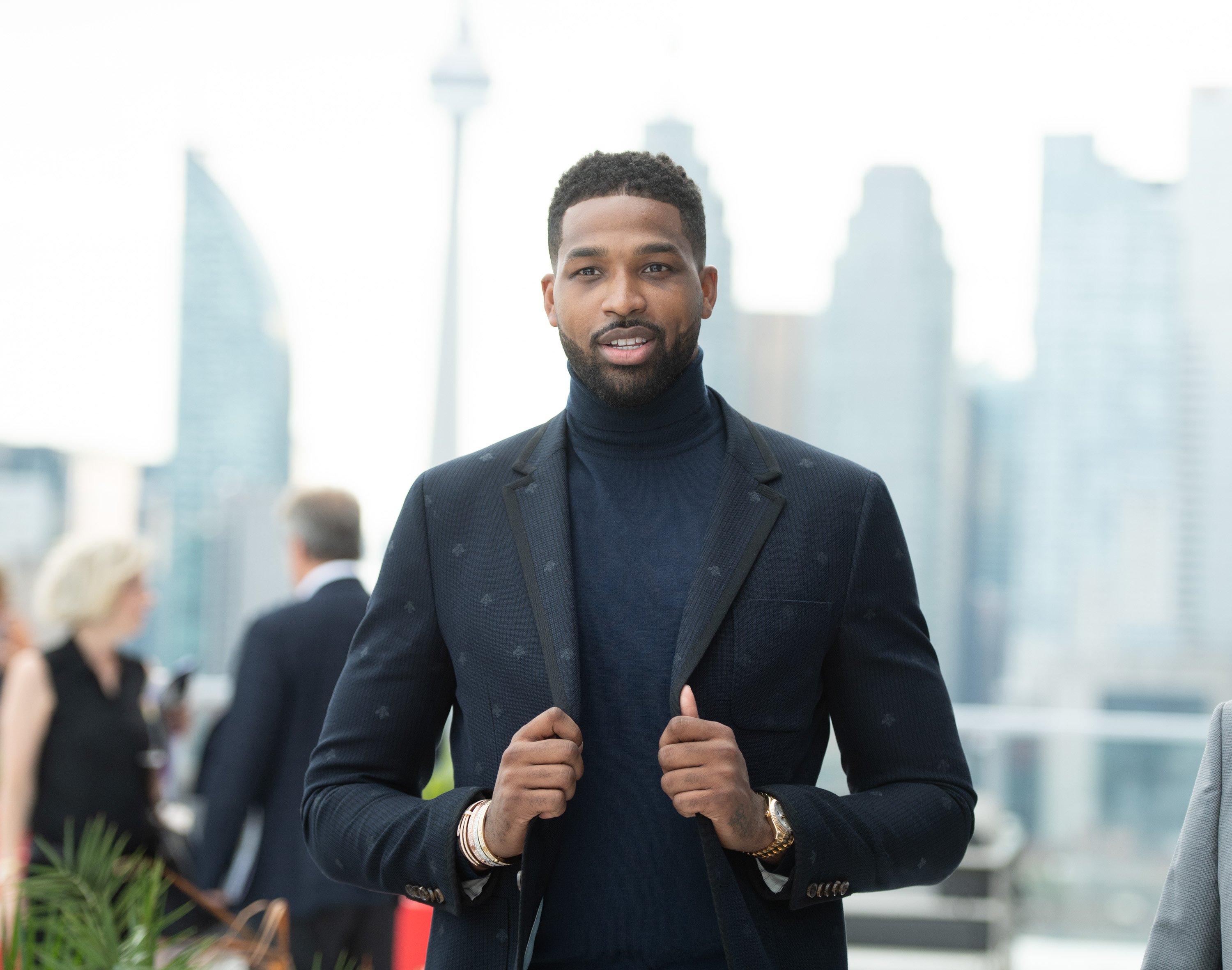 Khloé and Thompson became an item in 2016 and welcomed their daughter two years later. Neither has appeared to be dating anyone else since the split.