How Tristan Thompson Described Ex-girlfriend Khloé Kardashian in His Birthday Greeting to Her
Basketball player Tristan Thompson and reality star Khloe Kardashian have had a bit of a tumultuous relationship. However, it appears that there is still love between them.
Yesterday, the "Cleveland Cavaliers" forward posted a picture on his Instagram page where he wished Khloe a happy birthday. In the photo, the pair laid on what appeared to be a trampoline with their daughter, True.
Thompson's picture appeared to have been a recent one. The basketball player donned a rough, full beard, suggesting that he hadn't had a haircut.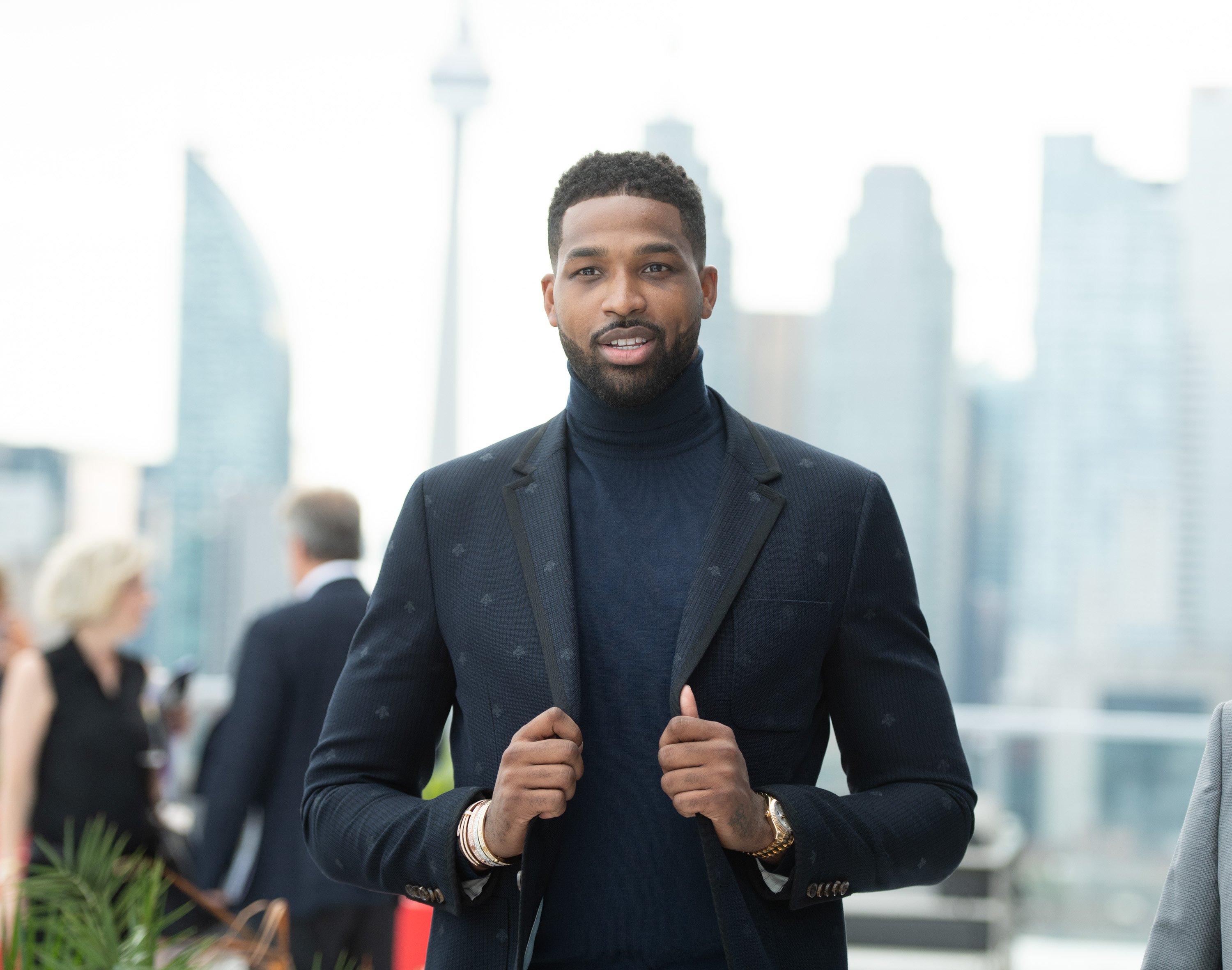 With many parts of the country under lockdown for the novel coronavirus, many male celebrities have embraced the trend of sporting beards. It appears that Thompson has joined the trend as well.
Both parents wore matching black shirts as they smiled for the camera. Their two-year-old daughter, True, also shared a broad smile. Celebrating Khloe in his captions, Thompson said in part:
"I'm wise enough now to know you came into my life to show me just what it means to be an incredible person..."
The basketball player added that he had learned a great deal from Khloe and how she approached life. He added that he thanked God for bringing her into his life.
Concluding, he pointed out that Khloe is a "beautiful and loving woman." Thompson added that he, as well as baby True, loved her.
Thompson's latest post hints that things are still great between them.
Thompson and Kardashian have had one of the most drama-filled relationships in recent Hollywood memory. Through cheating scandals and a baby, the couple appears to have remained together.
Reports officially began to speculate that they had dated in 2016. At the time, they were said to have enjoyed each other's company a great deal and were getting pretty close.
Soon enough, the two confirmed their relationship, and Hollywood got another power couple. They continued to take things seriously, and the birth of baby True brought them even closer. It looked like they would be starting a family.
However, things soon turned a tad sour after Tristan started to act out. Reports confirmed that Tristan had cheated on a pregnant Khloe in early 2018, much to fans' dismay.
Still, the couple appeared to have kept things together — most likely because of their baby girl. Things got even more awkward when reports surfaced that Thompson had been getting cozy with Jordyn Woods, the best friend of Khloe's sister, Kylie Jenner.
The couple has definitely been through it. However, Thompson's latest post hints that things are still great between them. There will always be speculations, of course. If there's one thing the Kardashians draw, it's drama.