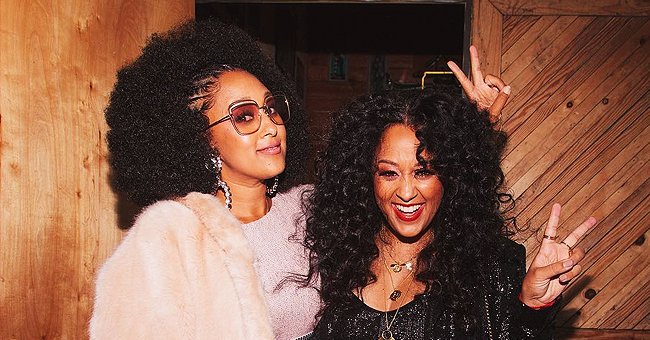 Instagram/tiamowry
How Tia Mowry Celebrated Her Niece Ariah's 5th Birthday (Photo)

The actress shared a tender photograph of her son together with his cousins in which the three of them are happily hugging each other. The TV star also wrote some sweet words to honor her niece on her birthday.
There is no doubt that Tia Mowry deeply loves her sister Tamera Mowry-Housley. That is why her followers were waiting for the post she would make to celebrate the 5th birthday of her sister's daughter, her precious and beloved niece, Ariah Talea.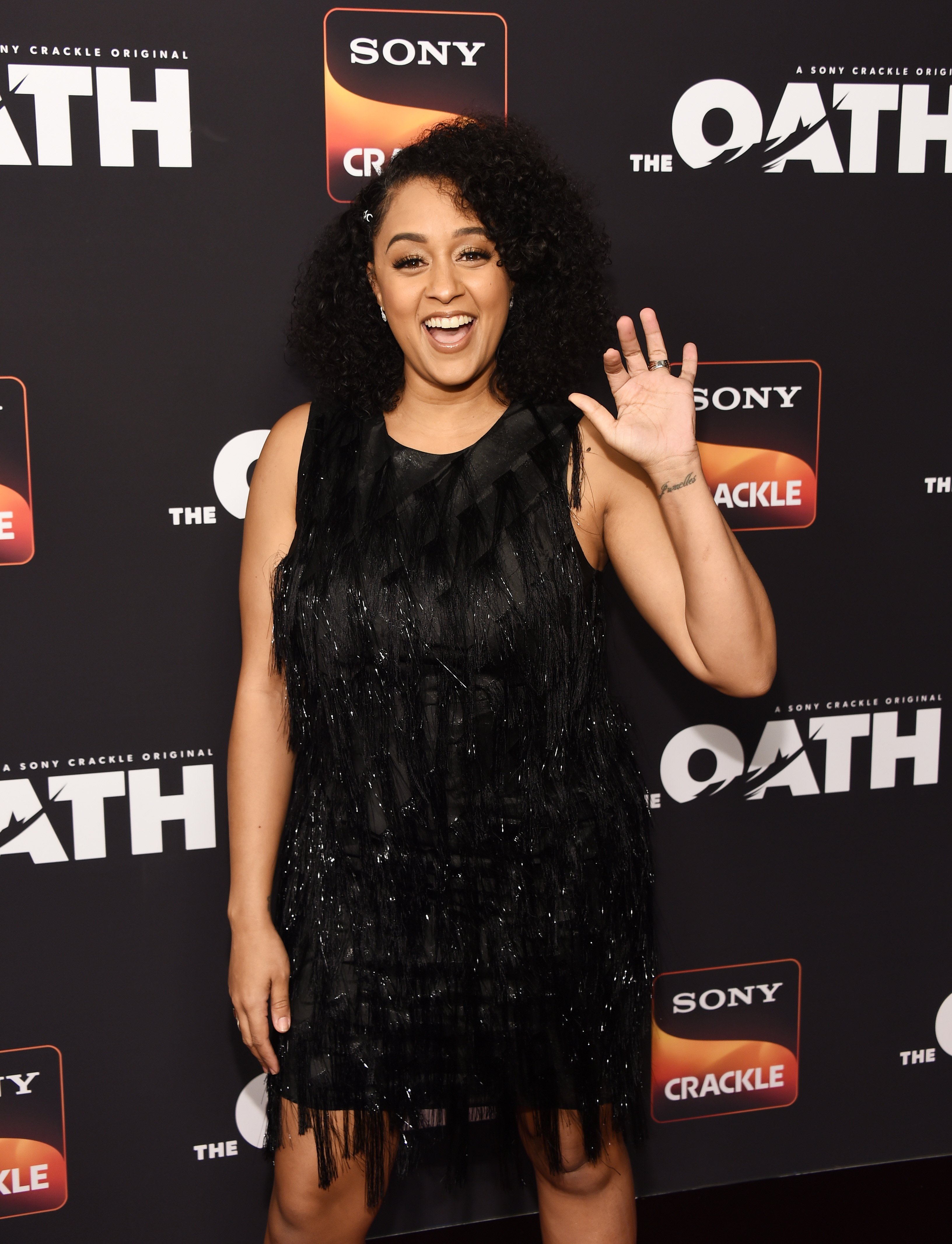 Tia Mowry arrives at Sony Crackle's "The Oath" Season 2 exclusive screening event at Paloma on February 20, 2019 in Los Angeles, California. I Image: Getty Images.
The birthday girl's proud aunt shared on Instagram a photo where her son, Cree, is in the middle of both his cousins and Tamera's children, Aden and Ariah. The lovely trio appears smiling and holding each other while sitting on a wooden bench.
The words the actress wrote next to the photo, show the love she has for the girl: "Happiest Of #Birthdays to my sweet Ariah! My Rye Rye! I can't believe you are #5!!!! #Auntie loves you so much… Cree and Cairo love you so much! I miss you terribly and I hope you enjoyed your birthday my beautiful niece. You deserve the world :)
WHAT DOES ARIAH TALEA MEAN
Tia's sister, Tamera, explained how she and her husband Adam Housley decided that Ariah Talea would be their daughter's name. Tamera has always liked the name Aden for her son and when she married Adam everything was in order because both names began with the same letter.
She decided that she would keep that as a family tradition, so when she became pregnant they started research to find the soon-to-be-born girl's name began. Tamera and her husband once saw the name Arya in a store and liked it for their daughter, so the couple took it and only changed its pronunciation.
After introducing the little girl as Ariah Talea to the family, Tamera learned the meanings of both names, which have Hebrew origin. Ariah is the Lion of God and Talea is someone who resembles the morning dew from Heaven.
MEMORABLE VALUES AND MOMENTS
Tamera is an entrepreneur and businesswoman, actress, mother, sister, wife, and daughter. And though it might seem that everything is work for her, she also adds the fun to it. But she also aims to teach her children important values such as respect and responsibility to keep throughout their lives.
Tamera knows that her children are at that age when parents have to work harder to raise them in order to help them develop as good people. So she and her husband share tasks, responsibilities, and spend many funny moments together so that their children learn and develop fully.
Tamera and Adam have two children: a 7-year-old son called Aden, and Ariah, who is 5 years old. Tamera has shared that she prayed to God for her daughter to be born with her same skin color since Aden was born a lot more similar to his father. It was a joke, of course, since both children are beautiful and look like both parents.
Please fill in your e-mail so we can share with you our top stories!