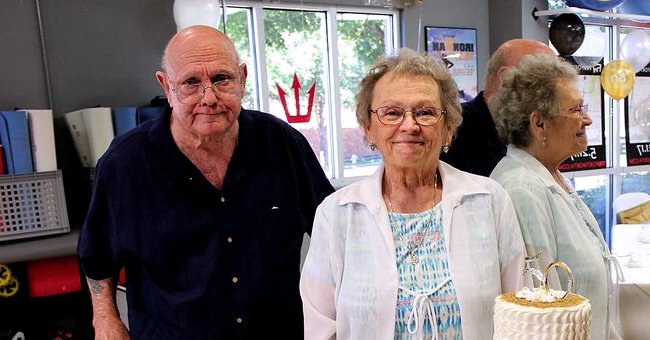 twitter.com/CNN
Couple Married for 53 Years Hold Each Other's Hands as They Die in One Day from COVID-19
A married couple died of COVID-19 while holding each other's hands. It was their final act of love after 53 years of life together.
As reported by CNN, Betty and Curtis Tarpley died within an hour in a Texas hospital last June 18. They were inside the ICU room, holding hands.
"I honestly think they were so incapacitated that all they could do was talk with their souls or something, a special unspoken language," their son Tim Tarpley said. The couple had known each other since high school.
Tim said her mother showed symptoms of the deadly disease before she was admitted to Texas Health Morris Methodist Hospital on June 9. Two days later, his father was sent to the same hospital, as reported by People.
While Tim wanted her mother to survive, Betty had other plans. She phoned Tim and told him that she was at peace with death.
Tim was not ready to lose her. He explained that he had many things he wanted to do in life with her beloved mother.
When Tim's family informed their father about Betty's declining condition, his health began to suffer as well. Tim felt that Curtis knew his 80-year-old wife would not live long, and she needed him.
"I think he fought because he thought the team needed him, but he was also tired and he was in pain," Tim said.
Blake Throne, an ICU nurse said, he placed Betty and Curtis in one room as he felt it was the right thing to do. The couple had separate rooms during treatment.
Betty and Curtis were unable to speak because of heavy medication. Without words, the couple just gazed into each other's eyes as if their souls were communicating.
She passed away after 20 minutes while 79-year-old Curtis died 45 minutes later. Tim said his parents were able to comfort each other in their final moments.
Texas currently has 6,057 COVID-19 infections recorded. At least 5,102 hospitalizations were recorded in the state.
Aside from the couple's death, another 18 family members in Texas were infected with the deadly disease after attending a surprise birthday party. Three other members of the clan were hospitalized as well.
Meanwhile, a family in Australia had a unique way of saying goodbye to their father, who was diagnosed with coronavirus in Ireland. Barred from traveling because of the pandemic, they bid farewell to their father through Facetime.
Please fill in your e-mail so we can share with you our top stories!