'Council of Dads' Season One Has Ended – Inside the Show's Last Episode
Audiences watched NBC's "Council of Dads" last episode eager for closure of the family drama that had gathered so many fans.
The drama "Council of Dads," centered around the dilemma of cancer patient Scott Perry, a loving husband, and father to 5 children who decides to recruit three of his closest friends to stand in as father-figures after his demise.
Perry's death pushes the three men into the role of fathers to the five grieving and bewildered children, even as they deal with their own complex and challenging lives. The last episode of the series' first season aired on July 2, 2020, after a cliff-hanger penultimate episode.
It remains to be seen how the Perry kids will react to their fourth "dad"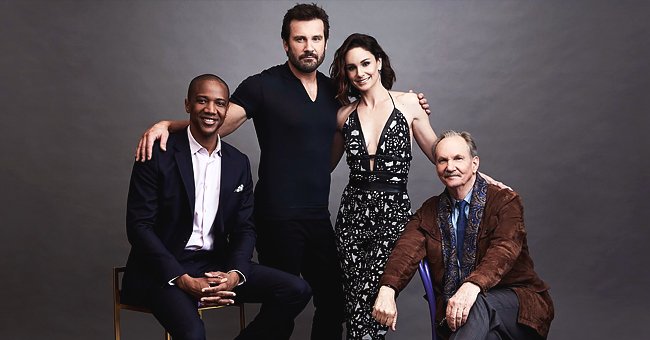 GOODBYE TO "COUNCIL OF DADS"
The last episode tied up those plot loose ends, with Dr. Oliver Post, a gay married doctor whose husband Peter was opposed to their adopting a second child, a baby who might potentially carry a degenerative disease, GSS.
At the end of the episode, Peter has a change of heart, and brings their daughter Tess to meet her newborn baby brother, Hampton, who it turned out, does not have the terrible disease after all.
Hope you've got your snacks, West Coast. The season finale of #CouncilofDads starts now on NBC. pic.twitter.com/AFqkplBOMp

— Council of Dads (@CouncilofDads) July 3, 2020
MAKING THE MOST OF THE STORM
Chef Anthony Lavelle, Scott's best friend, and one of the Perry children -- Luly's -- biological dad, rescued the widowed Robin and her teenaged son Theo from their home after a storm.  Theo whipped up a fabulous meal from scrounged up ingredients, and Anthony is inspired to start a cooking school for talented young chefs.
END TO A DREAM
The storm which had hit the town destroyed Scott's beloved Crab Shack, and Larry Mills, who had had Scott as an A.A. sponsor, discovered that the wrecked restaurant was going to be plowed under, and replaced with a new construction development of luxury condos. The devastated Larry headed for a bar after years of sobriety and ordered a vodka...
Mom Robin finally found love again as her policeman boyfriend Sam finally admits he loves her. Robin embraces the new relationship but quietly tells Scott that he will always be the love of her life. It remains to be seen how the Perry kids will react to their fourth "dad"...
GOODBYE TO "COUNCIL OF DADS"
Sadly, the few threads left hanging -- will Larry take that drink, will Robin marry Sam -- will never be resolved satisfactorily. Two weeks before the last episode of "Council of Dads" aired, NBC announced that the series would not be renewed for a second season.
Despite the critical acclaim, the drama garnered for its originality, and its take on the "new normal" family life, NBC felt that the show had not reached the expected results ratings-wise.
Along with "Council of Dads," NBC has also canceled "Bluff City Law," "Lincoln Rhyme," "Perfect Harmony," "Indebted" and "Sunnyside." Thousands of fans are clamoring against the cancelation, and appealing to other networks to pick up the innovative show, so there is still hope...