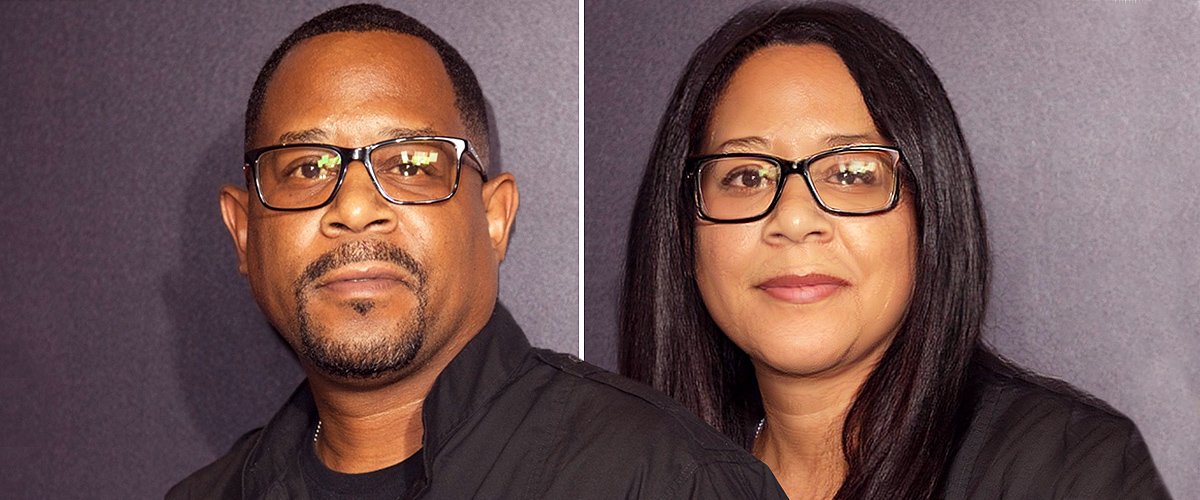 Getty Images
How Martin Lawrence, Mr T, Michael Jordan and Others Would Look as Women
We're all familiar with the various available camera filters. You can make yourself look like you've got cat or dog ears, you can make your face a different shape, you can even put on a full face of makeup and make yourself look ten years younger. And now, you can also see what you would look like if you were someone of the opposite sex.
The new "Face App" allows you to transform yourself into a different version, and it's a hit, with thousands of people already trying it out. We thought it would be interesting to see what some of our favorite male celebrities look like, as women.
One-half of the title characters in the hit blockbuster "Bad Boys," Martin Lawrence is a veteran stand up comedian, actor, producer, and talk show host.
Born in Germany, Lawrence has appeared in several hit movies, including "Big Momma's House 2," "The Soul Man," and "Death at a Funeral."
Martin once revealed that he learned how to be a comedian while cheering up his mother, who was supporting six children by working in various department stores.
He was first married to one-time Miss Virginia, Pat Smith, from 1995 to 1996. In 2010, he married his second wife, Shamicka Gibbs, and they split up in 2012.
The first one to be run through the "Face App," Lawrence makes a pretty woman. In fact, he makes a decidedly more attractive woman than his "Big Momma" character, don't you think?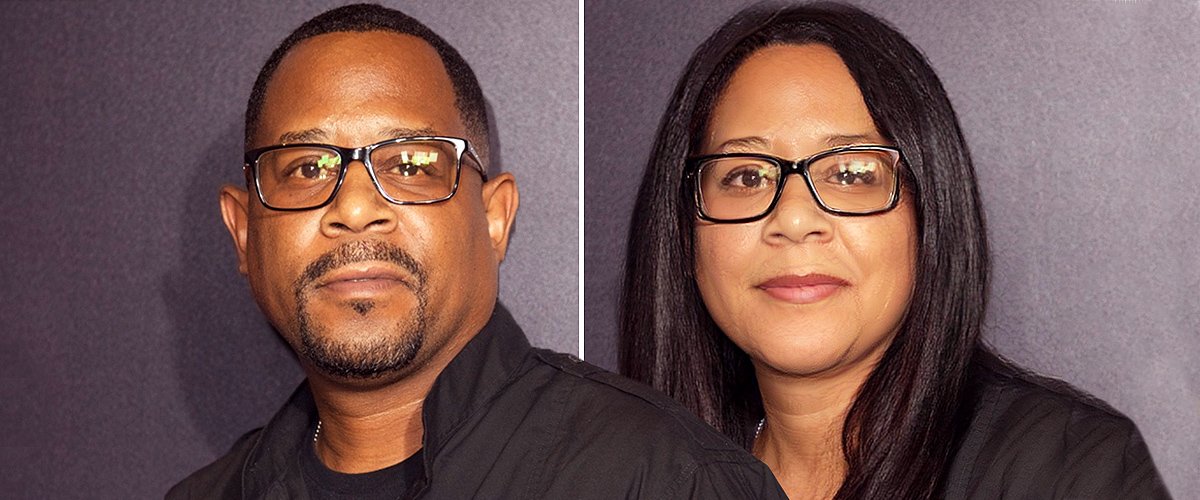 Martin Lawrence| Source: Getty Images/Face App
He became a household name when he first appeared in the TV series "The A-Team" and Mr. T, or Laurence Tureaud is one of the first action tough guys. In the 90s, the actor also found greater fame with his role in "Rocky III." More recently, he was seen in his reality show, "I Pity the Fool."
Unfortunately, due to ill health, he started to move away from acting roles. In 1995, Mr. T was diagnosed with T-cell Lymphoma and recovered after aggressive treatment, only to relapse later. Thankfully, after the second round of chemotherapy, by 1999, he was officially in remission.
The macho guy who is known for his gold jewelry and stern expression has had his masculine features softened in this photo - and we think he looks great!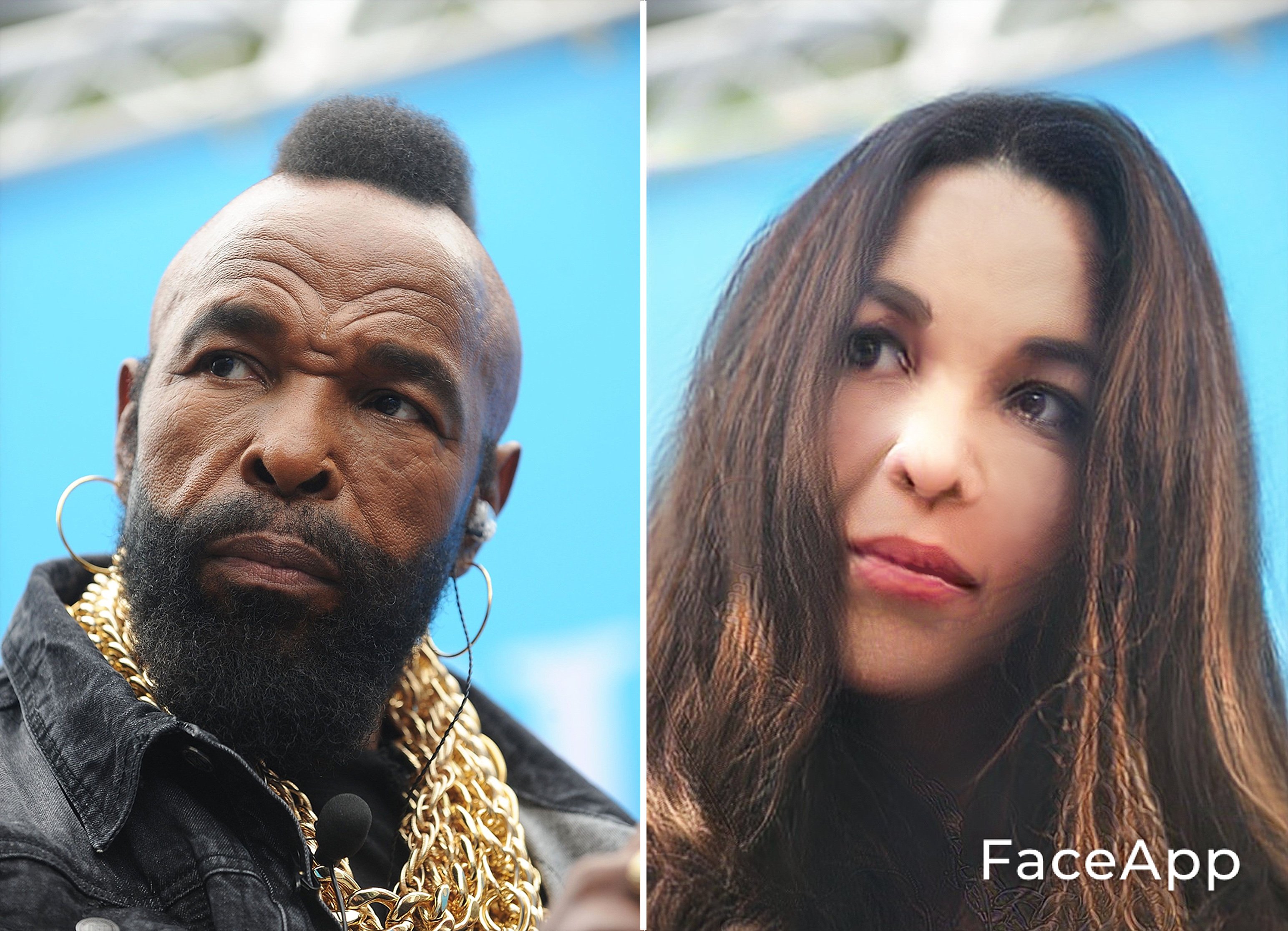 Mr. T| Source: Getty Images/Face App
Mention Will Smith, and for most people, the "Fresh Prince of Bel-Air" theme song is the first thing they remember. His moniker "Fresh Prince," came to him in high school, and together with deejay Jeffery Townes, Smith decided to begin his music career. He also has ties to someone else on this list and is the second half of the title characters in the "Bad Boys" franchise.
Today, Smith is one of the most recognized actors in the industry, and his family regularly appears in the tabloids. Recently, it was revealed that Jada Pinkett Smith allegedly had an affair with singer August Alsina, who went as far as saying Smith had given him his blessing. However, both Pinkett Smith and her husband have denied the allegation.
We think Smith makes a gorgeous woman. In another world, maybe we'd have all gotten to know her watching "The Fresh Princess of Bel-Air."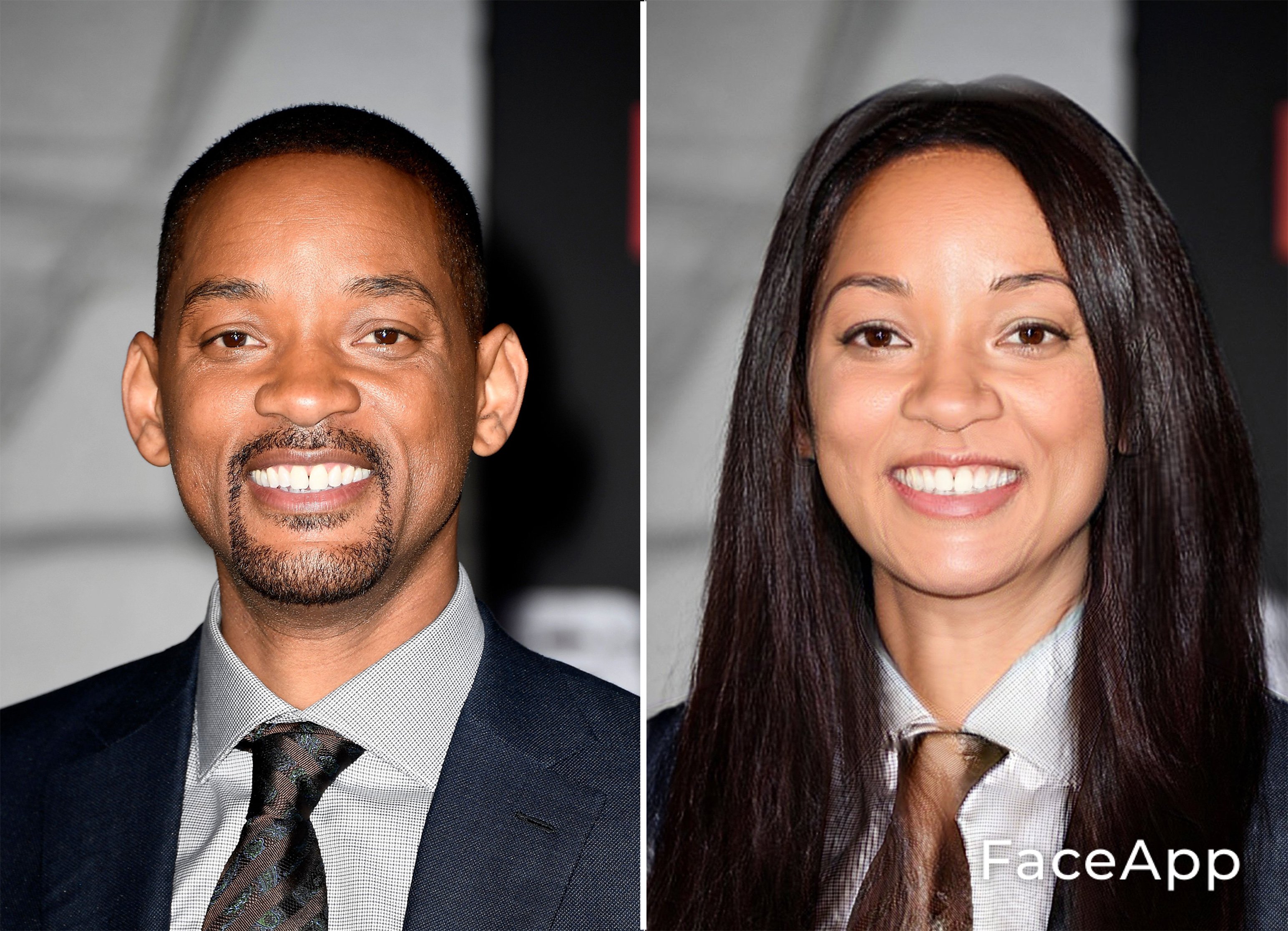 Will Smith| Source: Getty Images/Face App
Since the 80s, Eddie Murphy has made thousands of people laugh, cementing his reputation as a great comedian. Born in 1961 to a telephone operator mother and a transit police officer/amateur comedian father, Murphy had always dreamed of getting into show business from an early age. From age nine, he started perfecting his impressions of characters he saw on television, with his mother even saying that he never spoke with his voice.
In 1981, Murphy landed a role on "Saturday Night Live," and in one episode when producers realized they had four minutes of airtime left, they allowed the comedian to perform his standup.
His following roles in hit movies such as "Trading Places," "Coming to America" and the "Beverly Hills Cop" franchise, quickly made him a fan favorite.
He has seen a mixture of hits and movie flops, and his private life also often made headlines. Murphy has ten children from different women, including with former "Spice Girls" member Mel B. These days, the actor tends to keep things somewhat lowkey, mostly spending time on his own or with his family.
Here's what Eddie Murphy looks like as a woman. She definitely looks like she could have held her own with Murphy's ex-wife Nicole Murphy, on "Hollywood Exes."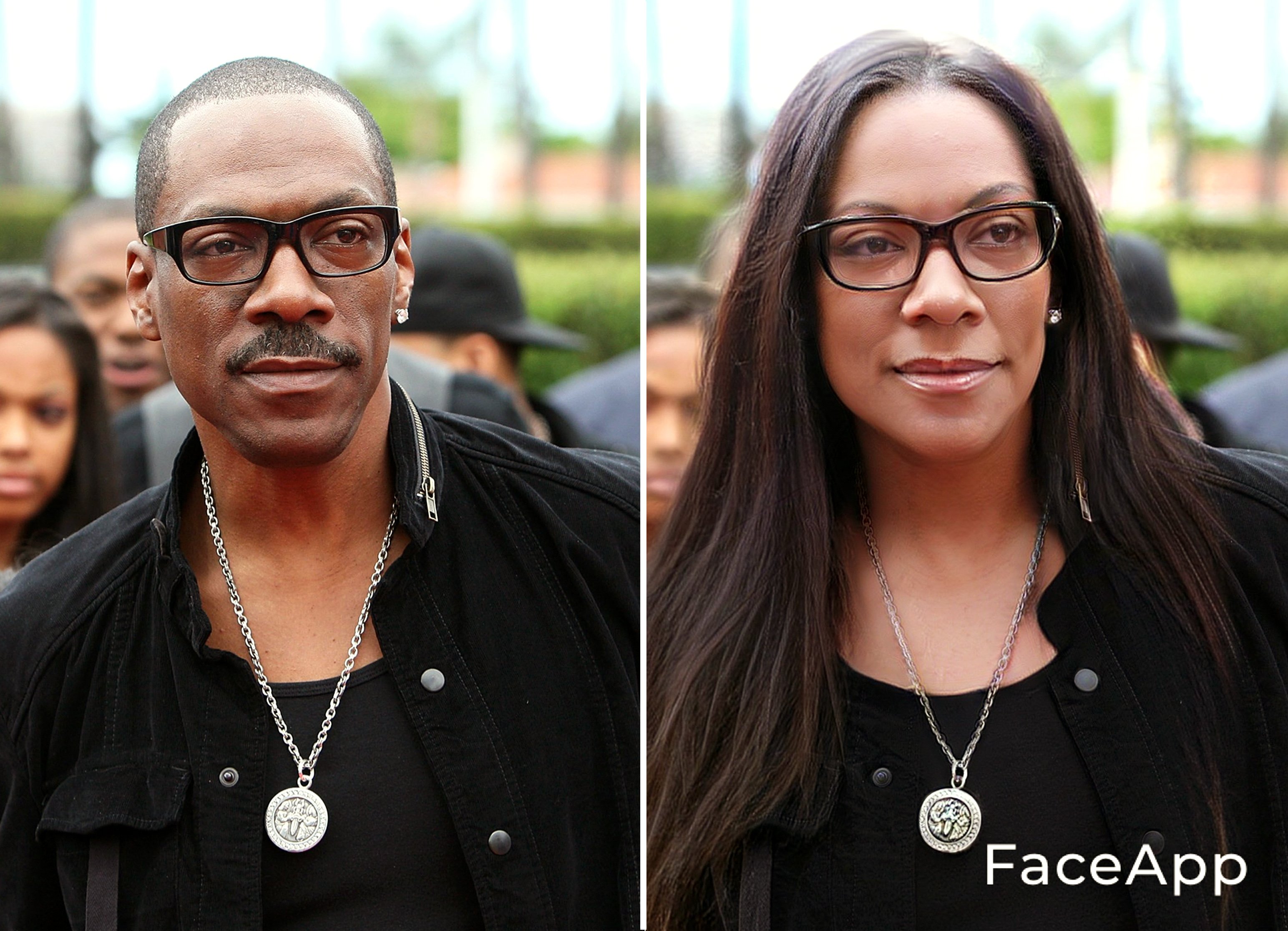 Eddie Murphy| Source: Getty Images/Face App
To many people, Michael Jordan is one of the greatest basketballers ever, having dominated in the sport from the mid-80s to the late 90s. Born in 1963, Jordan was introduced to sports by his father James, who built him a baseball and basketball court in their home.
Unfortunately, James was killed in 1993 during a robbery. The legend continued with his passion for the sport, eventually getting drafted by the Chicago Bulls.
Jordan started his career by winning the NBA Rookie of the Year Award as well as being selected for the All-Star Game. During his time playing basketball, he led the Chicago Bulls to six NBA championships and won the "Most Valuable Player" award five times.
In addition to his athletic career, Jordan dipped his toe into the acting world, appearing in movies like "Space Jam." Despite retiring in 2003, Jordan is still revered in the sports world.
Here is what the G.O.A.T looks like as a member of the opposite sex. What do you think? Do you prefer the handsome Michael Jordan or his stunning alter ego?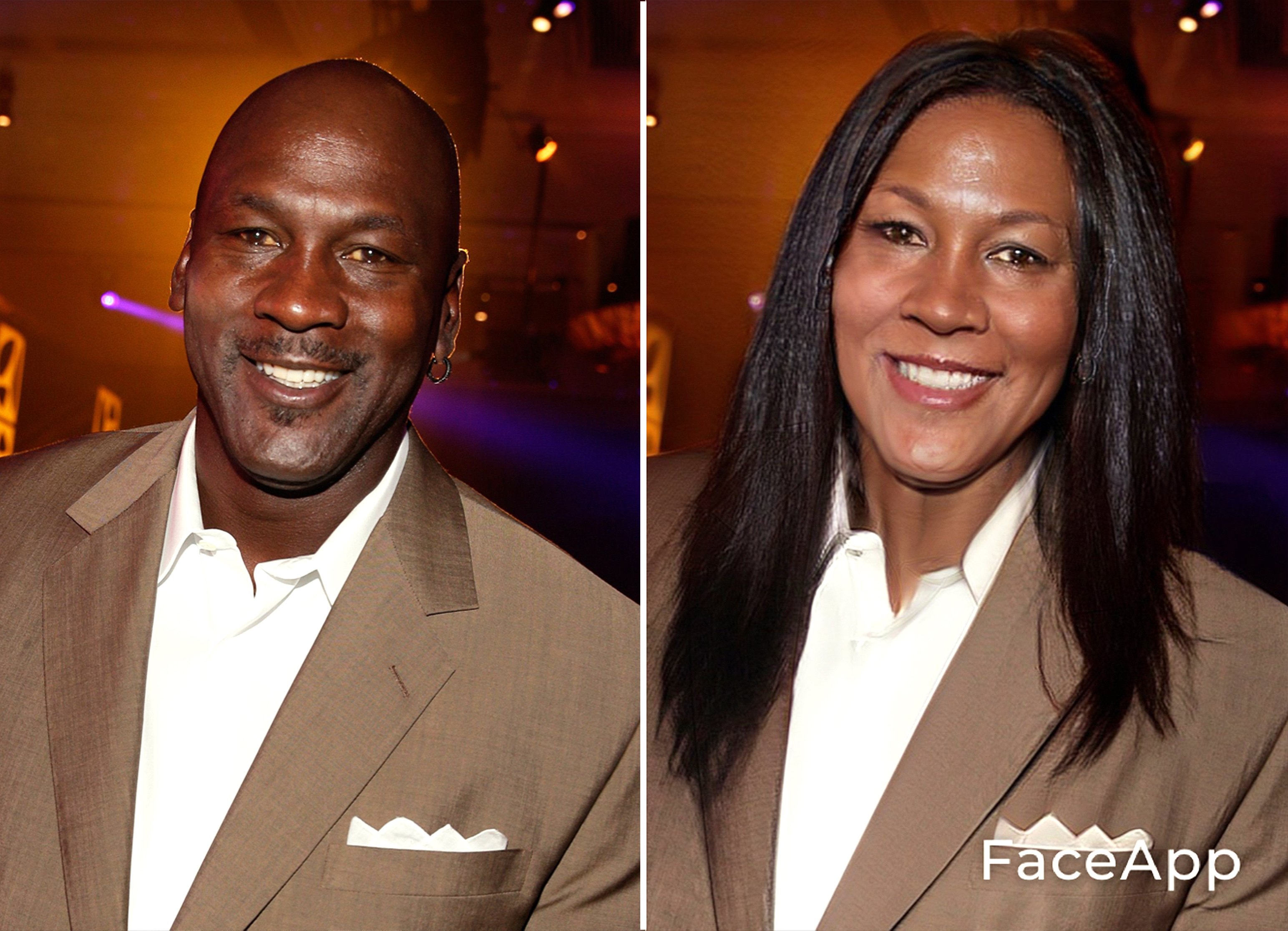 Michael Jordan | Source: Getty Images/ Face App
Please fill in your e-mail so we can share with you our top stories!