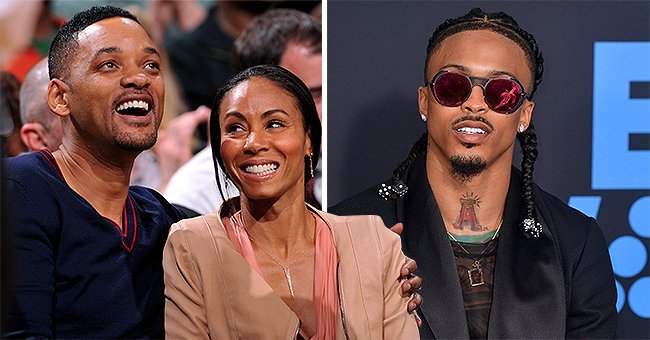 Getty Images
How Will Smith Reacted to August Alsina's Claims of Getting His Permission to Have an Affair with Wife Jada
Will Smith has finally responded to August Alsina's claims that he had given him permission to have an affair with his wife.
After August Alsina claimed that he had an affair with Jada Pinkett-Smith, he went even further to claim that her husband had given the relationship his blessing.
However, Will Smith has finally responded to the singer, denying it, with representatives for the family calling the story "wrong."
During an interview on "The Breakfast Club" with Angela Yee, Alsina revealed that he had been having an affair with Jada for years.
After being introduced to Jada by her son Jaden, he became close with the family, accompanying them on vacation and even going to the 2017 BET Awards with her. He said,
"I totally gave myself to that relationship for years of my life, and I truly and really, really deeply love and have a ton of love for her."
The singer's 2009 song, "Nunya" increased the speculation, as they featured lines such as "Why is you texting me/ Asking who next to me."
The music video even showed messages to a woman called Koren, which also happened to be Jada's middle name. A spokesperson for Jada has denied the claims calling them, "absolutely not true."
The actress took to Facebook to clear the air.
Will and Jada's relationship is one that has often been a topic of discussion, and the couple had to address a rumor that they had an open marriage.
The actress took to Facebook to clear the air, writing that she did not believe that ownership was the reason someone should behave. She finished the post with,
"Will and I BOTH can do Whatever we want, because we TRUST each other to do so. This does NOT mean we have an open relationship...this means we have a Grown one."
The couple who have been married for over 20 years, opened up about their relationship during Jada's Facebook Watch series, "Red Table Talk."
They met while Will was on "Fresh Prince of Bel-Air", however, the actor ended up marrying her costar Sheree whom he shares son Trey with.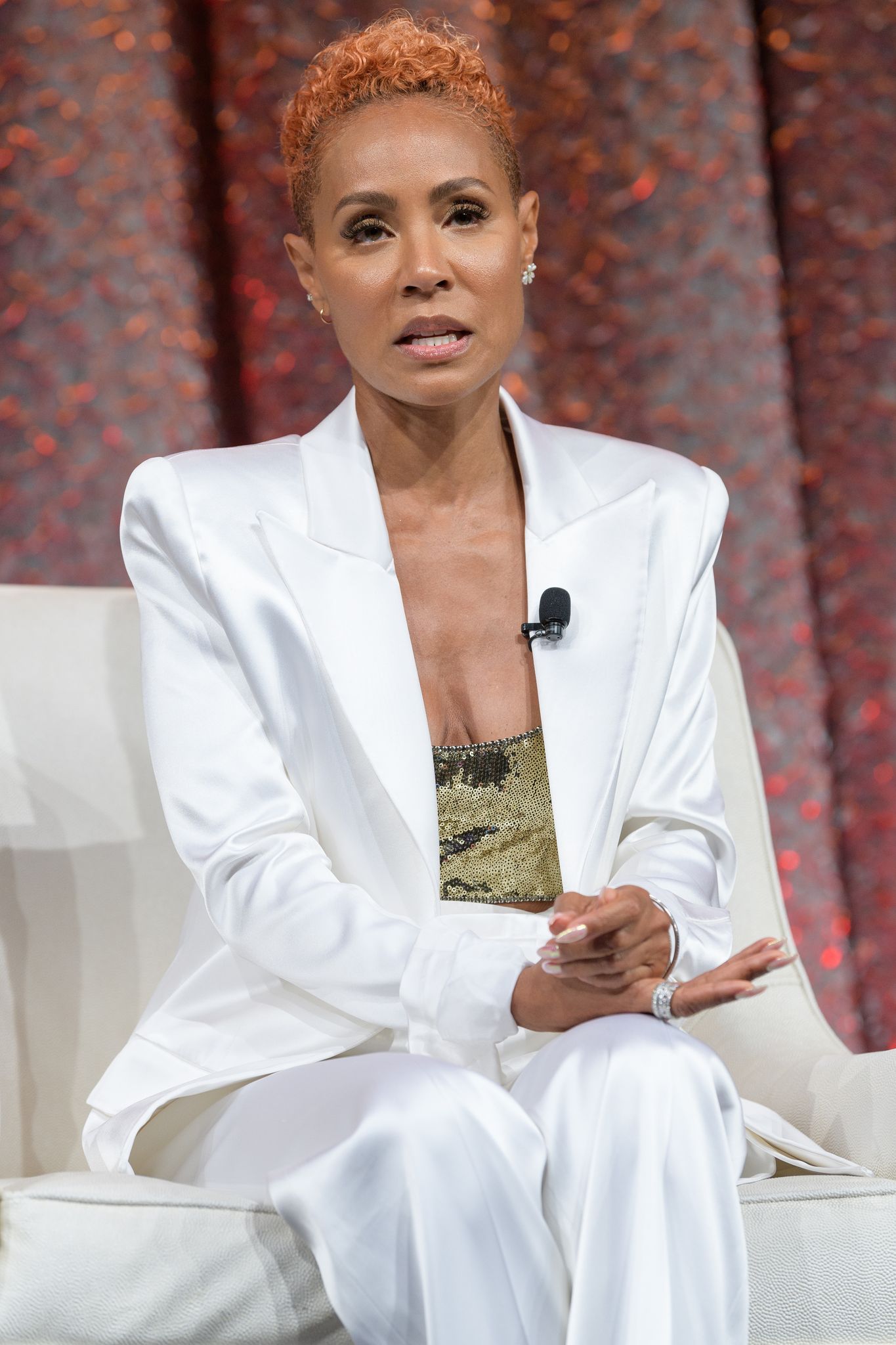 Jada Pinkett Smith speaks on stage during NATPE Miami 2020| Photo: Getty Images
However, he bumped into her while he was at dinner with his wife and ended up breaking down in the bathroom as he realized he was with the wrong woman.
A day after his divorce was signed, he called Jada who had just moved to Maryland and announced that they were officially dating.
Please fill in your e-mail so we can share with you our top stories!