Morgan Stewart Is Dr Phil's Future Daughter-In-Law — Everything to Know about Her
This 4th of July was transformed from Independence Day to Engagement Day for Morgan Stewart and Jordan McGraw.
On July 4, 2020, "Rich Kids of Beverly Hills" alum Morgan Stewart and rock singer Jordan McGraw announced their engagement after a whirlwind romance that started in January. 
But this is not the first time on the love merry-go-round for the couple. They had dated 10 years ago, before Stewart married "Rich Kids of Beverly Hills" co-star Brendan Fitzpatrick.
Stewarts' life has changed a great deal since "RKOBH," where she was known for her passion for expensive fashion and her hard-spending ways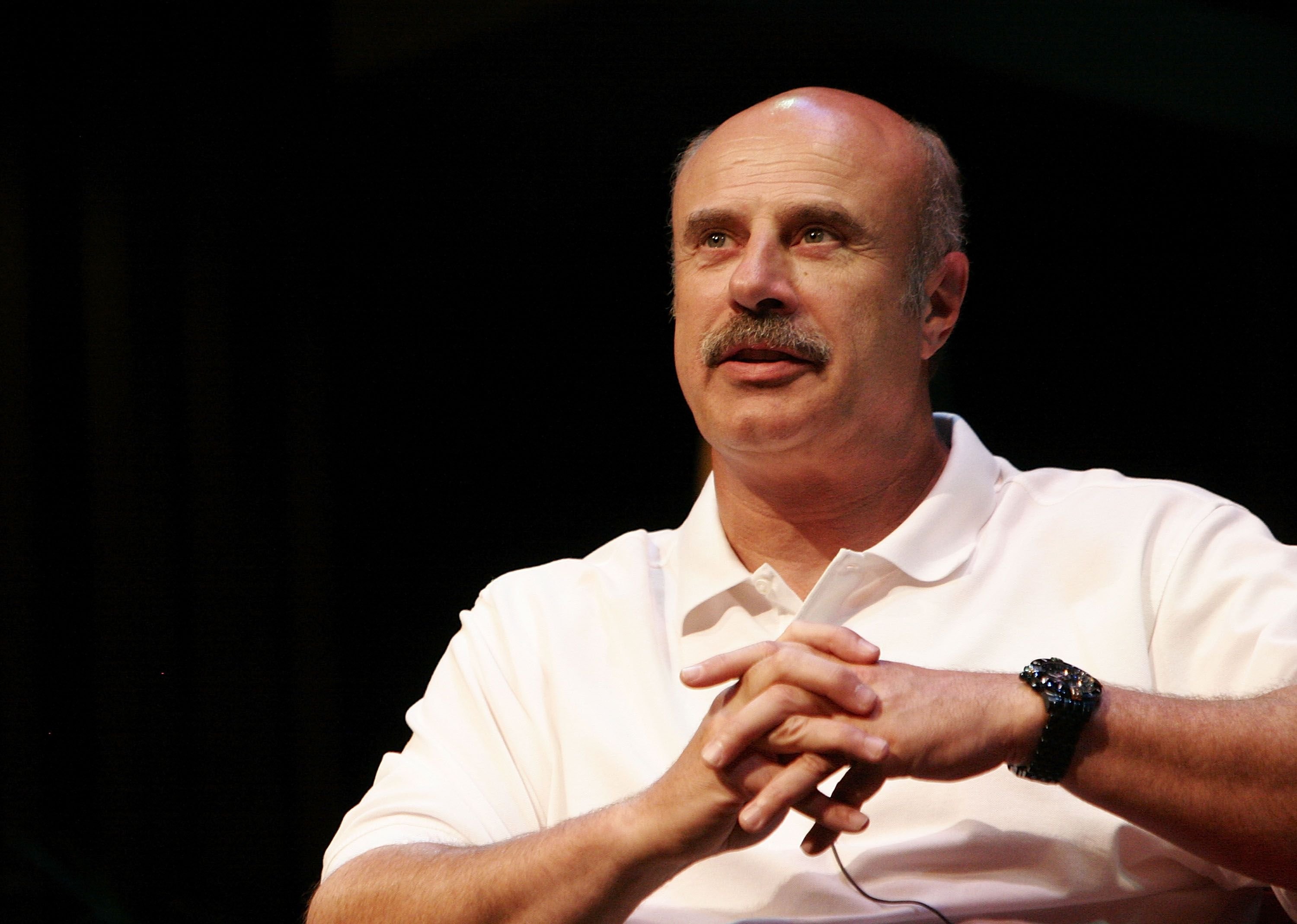 ENGAGEMENT ANNOUNCEMENT
Stewart announced her engagement to McGraw on Instagram, posting a snap of herself sitting in an elegant pool house, sporting a gorgeous sparkler on her ring finger. She captioned the post simply: " "Fireworks ?."
Stewart will now become a part of the family of the famous Dr. Phil McGraw who was among the first to comment on the post, writing:
"Morgan Robin and I are so thrilled for you and Jordan. So proud to add you to the family! Love you both!!!"
LOVE THE SECOND TIME AROUND
According to Stewart, her first relationship with McGraw had ended after they had dated for a year, after which the singer broke up with her. Stewart revealed:
" I was like 'Fine, whatever, I'm over you, I don't care.' And then I went on obviously to have another relationship."
But McGraw obviously didn't get over Stewart as easily, because as soon as the E! News' Nightly Pop host announced her separation from her husband, McGraw was back, and asking for a second chance. Stewart confessed:
"He was persistent and I was like, 'all right.' "
AN INDEPENDENT WOMAN
Stewart's announcement of their engagement on Independence Day is appropriate considering her personality, and her achievements. The actress, designer, and TV show host is a strong, creative and independent woman, who proudly stands on her own two feet, and works hard, despite her wealth.
Stewart's father is Herb Stewart, a successful -- and extremely wealthy --  architect, which is how she qualified as a "Rich Kid." Since she left the show in 2016, the former reality star has launched her own fashion line of activewear, Morgan Stewart Sport.
CO-HOST ON "NIGHTLY POP"
But becoming Creative Director of her own fashion line didn't mean turning her back on showbiz. Stewart juggles her creative work with her job as co-host on E!'s "Nightly Pop" alongside Nina Parker and Hunter March. The late-night talk-show, which takes a dig at celebrity lives from an insider's point of view, airs 4 nights a week and keeps Stewart very busy indeed.
TURNABOUT
Stewarts' life has changed a great deal since "RKOBH," where she was known for her passion for expensive fashion and her hard-spending ways, which prompted her then-husband, Brendan Fitzpatrick to comment:
"I knew Morgan had expensive taste, but now I am realizing that her taste is my expense. It's a pressure I am feeling."
But the young woman who loved shopping is now as concerned with generating wealth as spending it, and is determined to give back. During the current COVID-19 pandemic crisis, Stewart donated  7,500 medical masks on to the UCLA relief fund.
LOVE IN QUARANTINE
Stewart and McGraw have been quarantined together in Malibu, where they all spend their time together, and doing what for the former "Rich Kid" are unusual chores. She revealed:
'We're cooking, we are cleaning, I am washing towels. I mean, I'm doing things that in my normal life I have somebody come and help do."
Stewart confessed that the quarantine has offered her an opportunity to stop, and take a breath. She admits that her hectic life, and her recent divorce after 3 years of marriage had taken a toll on her, both physically and emotionally. The quarantine had offered Stewart and McGraw a chance to be together without outside distractions, to live at close quarters and deepen their bond.
The result is that McGraw popped the question, ten years after they first started dating!