Magic Johnson's Son EJ Stuns in Tight Pants, Black Top & White Coat in Photos with Mom Cookie at NYFW 2020
Reality Tv star and son of NBA Hall of Famer Magic Johnson, EJ Johnson stood out in a white coat, blacktop, and leather jeans at the just-completed Tom Ford event. 
27-year-old Television personality, EJ Johnson went on Instagram to post a set of pictures of his dashing self with his mum, Cookie Johnson. 
He stood out in his debonair look that defied social norms. Johnson captioned the post, 
"Cruella deville @tomford #teamthis"
The caption was a shoutout to the famous antagonizing character from 1961 animated adaptation, "101 Dalmatians." Just like Cruella de Vil, Johnson tends to the flamboyant side of fashion.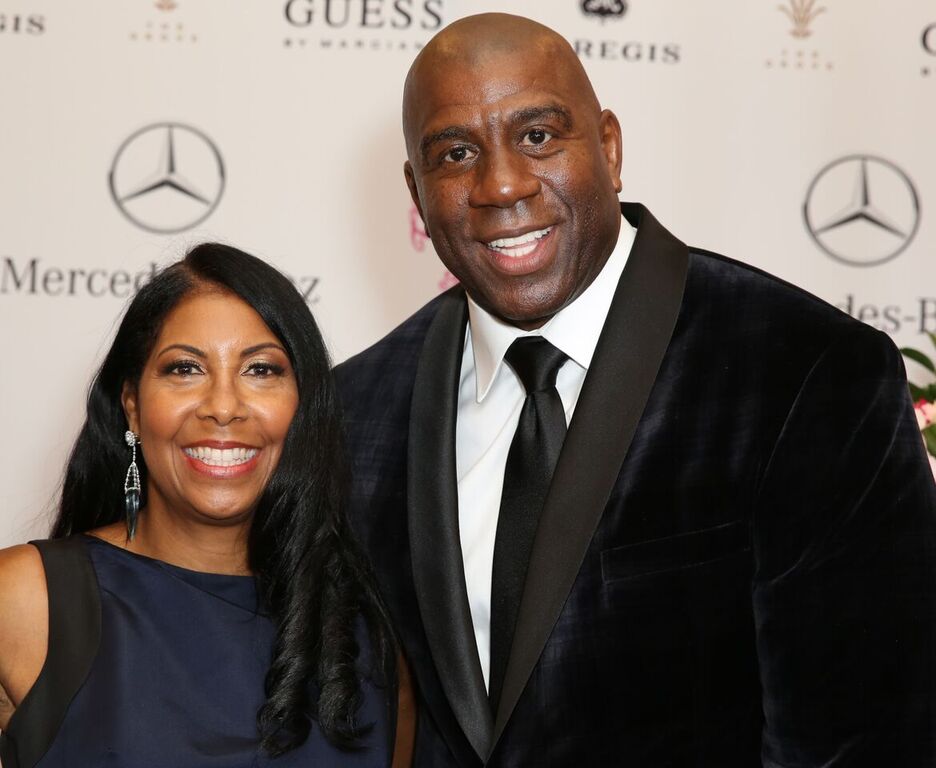 The event was the Tom Ford show last week and Ej turned necks in his exotic attire. He wore a black top under a furry white coat and leather pants. His high-heel boots and shimmering necklace greatly accessorized his look. 
Ej is known to adorn himself with provocative fashion statements that many have thought to be an indication of an impending gender cross.
The reality star already came out last year to clear the air on his gender identity. He spoke about how he has zero intentions to transition despite his inclination towards women's clothes. 
"The Rich Kids of Beverley Hills" star assured the public that he's "comfortable in his own skin" and that he's convinced he's in the right body.
Due to his fashion decisions which are known to break gender lines, Ej Johnson has been considered by many to be transgender. The young man said, 
"I don't feel the need to transition… I like my body." 
The fashion commentator came out as gay in 2013. His father and NBA legend, Magic Johnson together with his family supported his decision to come out publicly. 
He also spoke about people dating him in a bid to get to his father.
Earlitha Cookie Kelly, Ej's mum, spoke about how his coming out to his parents was an emotional one.
The young man recalled a part where he and his father teared up a bit upon the family's unconditional acceptance of him.
Also, he once voiced his dating challenges especially dealing with groupies. Johnson mentioned that most men were not genuinely interested in having a relationship with him. He said,
 "[These men]... don't want to stay for the real relationship part, or they just want to ride the wave and be bougie."
He also spoke about people dating him in a bid to get to his father. The 27-year-old asked, "are you dating me or are you trying to date my dad?"