Tiny Harris Proudly Celebrates Daughter Zonnique as She Releases Two New Songs
Tiny Harris recently took to Instagram where she celebrated her oldest daughter, Zonnique, with a gorgeous photo and a sweet, supportive caption.
Tameka "Tiny" Harris is a Grammy award-winning singer and songwriter, and it appears that her oldest daughter, Zonnique, is walking down the same road.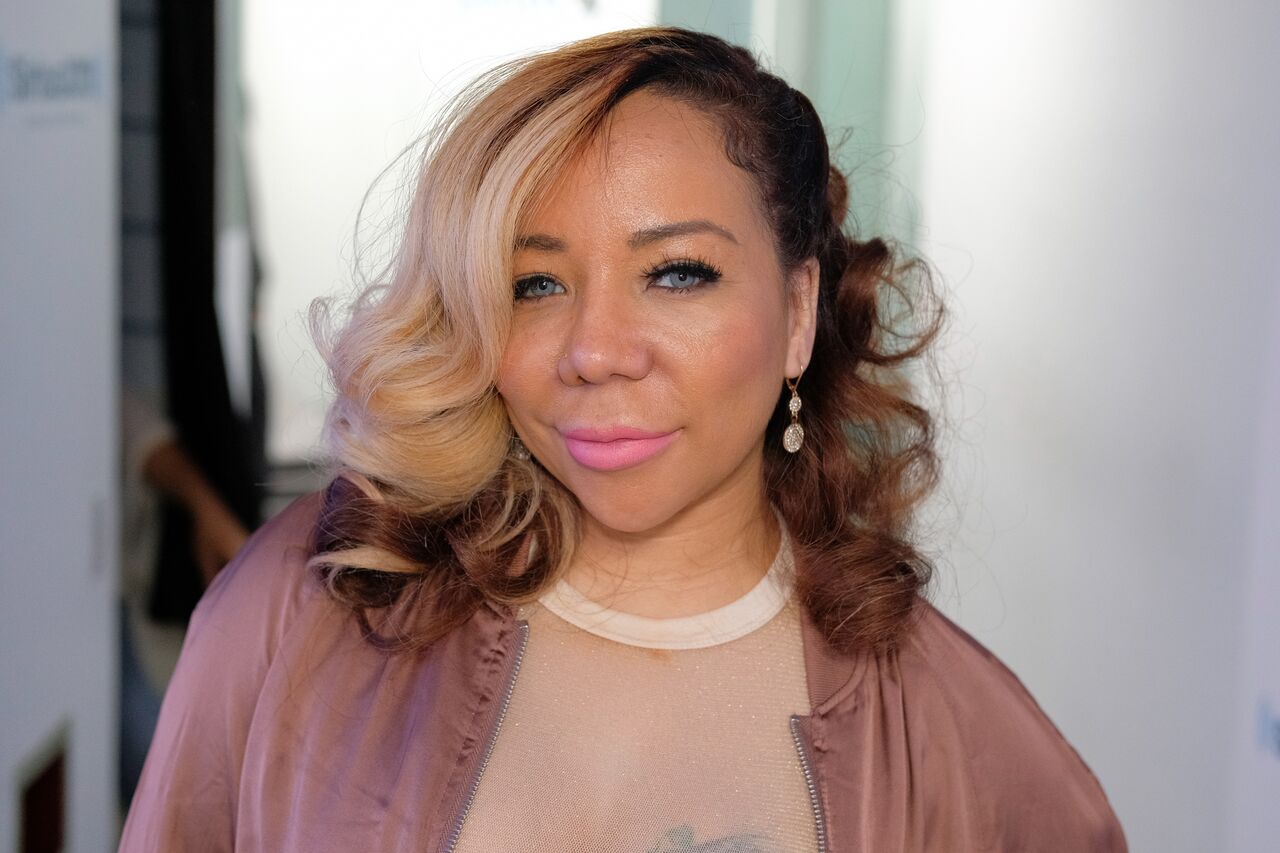 In a recent Instagram post, Harris shared a celebratory post in honor of Zonnique, who recently released two new songs. The post featured a picture of Zonnique rocking a colorful top alongside a high slit skirt that showed off her toned legs. 
Zonnique was captured holding a standing microphone as she struck a sultry pose for the camera. Capturing the photo, Harris proudly wrote:
"It's my 1st born coming thru with The Vibes...#Winner out now by my Luvbug?@zonniquejailee"
Shortly after sharing the post, fans and followers took to the comments section where they left lovely messages for Zonnique.
One user wrote, "Both my fav songs ????. Winner on repeat daily ❤️❤️❤️" while another added, "Love both singles, where's the Album?" with several others gushing over Zonnique's gorgeous look.
She doesn't always want to be identified with her parent's success.
When it comes to her music, the youngster explained that she gets inspired by everything she goes through daily.
During an interview with "WrapWomen," Zonnique, gave specific details about the inspiration behind one of her latest tracks, "Winner." She said:
"My song 'Winner' was inspired by people in my past whom I cut off..."
Zonnique's interest in music comes as no surprise because of her early exposure to music, thanks to her mother and her stepdad, T.I.
In May, Zonnique revealed that the best advice she has received from her parents is: "...to stay on top of my business."
However, despite Tiny and T.I's influence, Zonnique is keen on being a defined artist and making a name for herself outside of her parent's fame.
According to her, she doesn't always want to be identified with her parent's success, and the only thing that matters to her is creating good music for people.
In addition to being an artist, Zonnique is also famous for appearing on her family's reality TV show, "T.I. & Tiny: Friends & Family Hustle," and according to her, growing up on the show was entirely a normal experience for her.