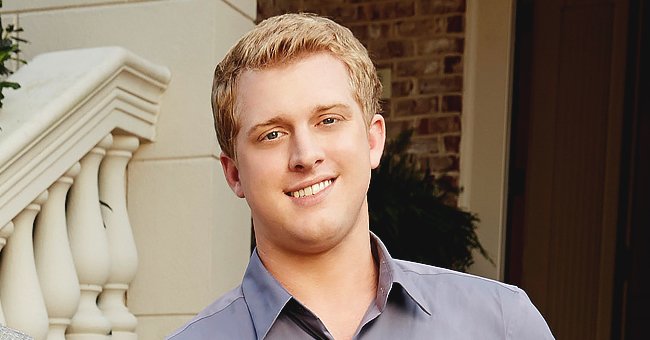 Getty Images
How Todd Chrisley's Son Kyle Celebrated His Girlfriend Ashleigh's Birthday
Todd Chrisley's son, Kyle Chrisley, recently took to Instagram, where he shared a cute photo of himself alongside a beautiful woman; he also penned a sweet birthday message in her honor.
Kyle Chrisley has a special woman in his life, and he's showing the world just how amazing and beautiful she really is. In a recent Instagram post, Kyle shared a cute selfie of himself posing alongside a woman identified as Ashleigh C Nelson.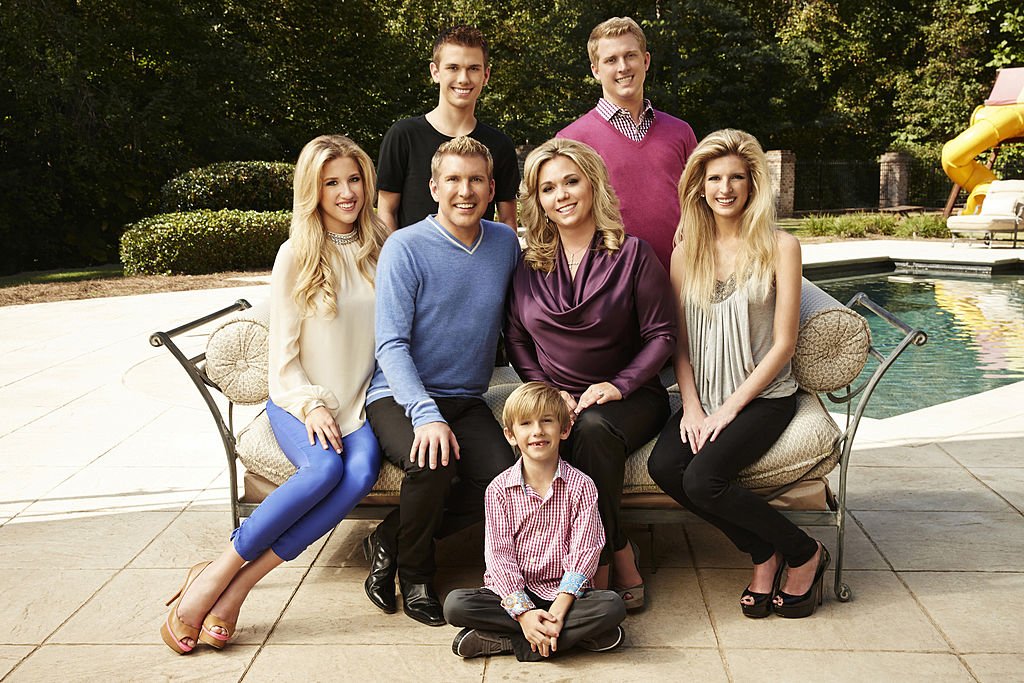 Pictured: (l-r) Savannah Chrisley, Todd Chrisley, Chase Chrisley, Grayson Chrisley, Julie Chrisley, Kyle Chrisley, Lindsie Chrisley Campbell -- | Photo : Getty Images
With the duo leaning towards each other, they both flashed their charming smiles as they posed for the adorable photo. Captioning the picture, Kyle penned a sweet birthday note to Nelson, whom he described as his "beautiful Woman." He wrote:
"Happy birthday, my beautiful woman. I love you so much, and I hope today is a good day you do so much for us, and I appreciate you..."
Kyle's post garnered reactions from his fans and followers who took to the comments section to leave some kind words for the couple.
One user wrote, "So good to see u happy, ?" while another added, "Glad you are doing well, Kyle!!" with several others also wishing Nelson a happy birthday.
In 2012, Kyle welcomed his daughter, Chloe, with a woman named Angela Johnson.
Kyle's sweet post comes almost a year after being hospitalized as a result of an alleged reaction to an unspecified medication he took.
Taking to Instagram at the time, Kyle's father, Todd Chrisley, shared a sweet photo of their large family in the hospital as they showed up to offer Kyle their full support. Captioning the post, Todd wrote:
"NOT TODAY SATAN, NOT TODAY... God shows up and shows out, now won't he do it? Kyle is great, and we are back to the grind."
However, a few days after sharing the post, Todd and his son got candid about the real reason Kyle had been hospitalized, and according to them, it was a suicide attempt.
In the past, Kyle had battled with bipolar disorder, which ultimately led him to substance abuse. He was once estranged from his father, but the duo later reconciled, and they've been supportive of each other ever since.
In 2012, Kyle welcomed his daughter, Chloe, with a woman named Angela Johnson. As a result of Kyle's personal battles, Todd and his wife, Julie, filed to adopt their granddaughter, and they won.
Since Chloe's adoption, Todd and Julie have doted on the little girl known for her gorgeous smile. Last month, Todd played the role of a defensive grandfather after a social media user trolled Chloe.
Despite all the drama surrounding Chloe's life, there is no doubt that her family loves her, and they would always be there for her when she needs them most.
Please fill in your e-mail so we can share with you our top stories!