Jada Pinkett-Smith Announces She Is Bringing Herself to the Table on Her Show 'Red Table Talk' Amid Affair Rumors
The actress has finally decided to break the silence on this matter and has written on her Twitter. In the short message, she says that some "healing" needs to happen.
Jada Pinkett-Smith, 48, finally makes a personal comment on the allegations of an affair with singer August Alsina, 27. Will Smith's wife had previously emphatically denied Alsina's statements through her representative.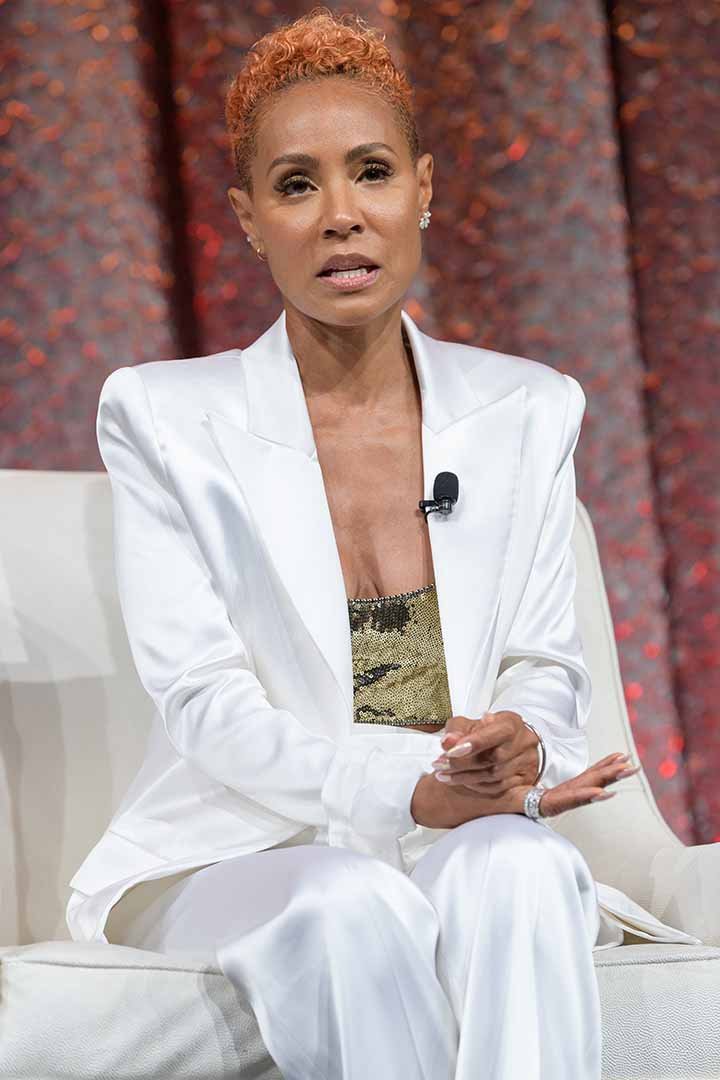 Will Smith, 51, had done the same and has not given any statement either personally or through his representatives. In the message that Pinkett-Smith wrote she says:
"There's some healing that needs to happen…so I'm bringing myself to The Red Table."
SINGER'S STATEMENTS
During an interview with The Breakfast Club's Angela Yee, Alsina was promoting his new musical work. In the middle of the conversation with Yee, he began to give statements about his alleged romance with Pinkett-Smith.
Alsina explained that he and Smith had a conversation where the actor gave him permission to have a relationship with his wife. According to the singer, Pinkett-Smith and her husband discussed the state of their marriage and how they now related more as life partners.
After these remarks, Pinkett-Smith's representative issued a statement totally denying their veracity. Alsina and the Smith family met through Jaden Smith in 2016.
There's some healing that needs to happen…so I'm bringing myself to The Red Table.

— Jada Pinkett Smith (@jadapsmith) July 2, 2020
PINKETT-SMITH'S SHOW
On her Facebook talk show "Red Table Talk,"  the actress openly shares about her family and relationships. Together with her co-hosts, her daughter Willow Smith and her mother Adrienne Banfield-Norris, they debate on a variety of topics.
One of the topics that Jada has never been shy to discuss in the talk show is her own marriage, and now she has promised to use that space to have that healing conversation that she is admitting to being necessary.
PINKETT-SMITH'S MARRIAGE
Smith and Pinkett-Smith were married in 1997 and are the parents of two children of their own, a son Jaden, 21, and a daughter Willow 19. Smith has an older son, Trey, 27, from his previous marriage to Sheree Zampino, 53.
During these years together, their marriage has gone through ups and downs. On other occasions, the couple has been open and honest about their difficulties. Both have declared that they are united for life and that they are family, that they will never divorce.