Looking Back at Kanye West's Dating Life – Details on His Previous Relationships before Kim Kardashian
West is the proud father of four children with his beloved wife from the most famous reality-TV family, but there were other women that accompanied him throughout his life before and after fame.
43-year-old Kanye West is famous for being a brilliant rapper and producer and also Kim Kardashian's husband of nearly seven years. Officially together since 2012, West and Kardashian share four children, but the story could have been very different.
In fact, West was once engaged to marry another woman, a couple of years after he debuted with his breakout record "The College Dropout." These are the women that conquered the rapper's heart before he became one of the Kardashians.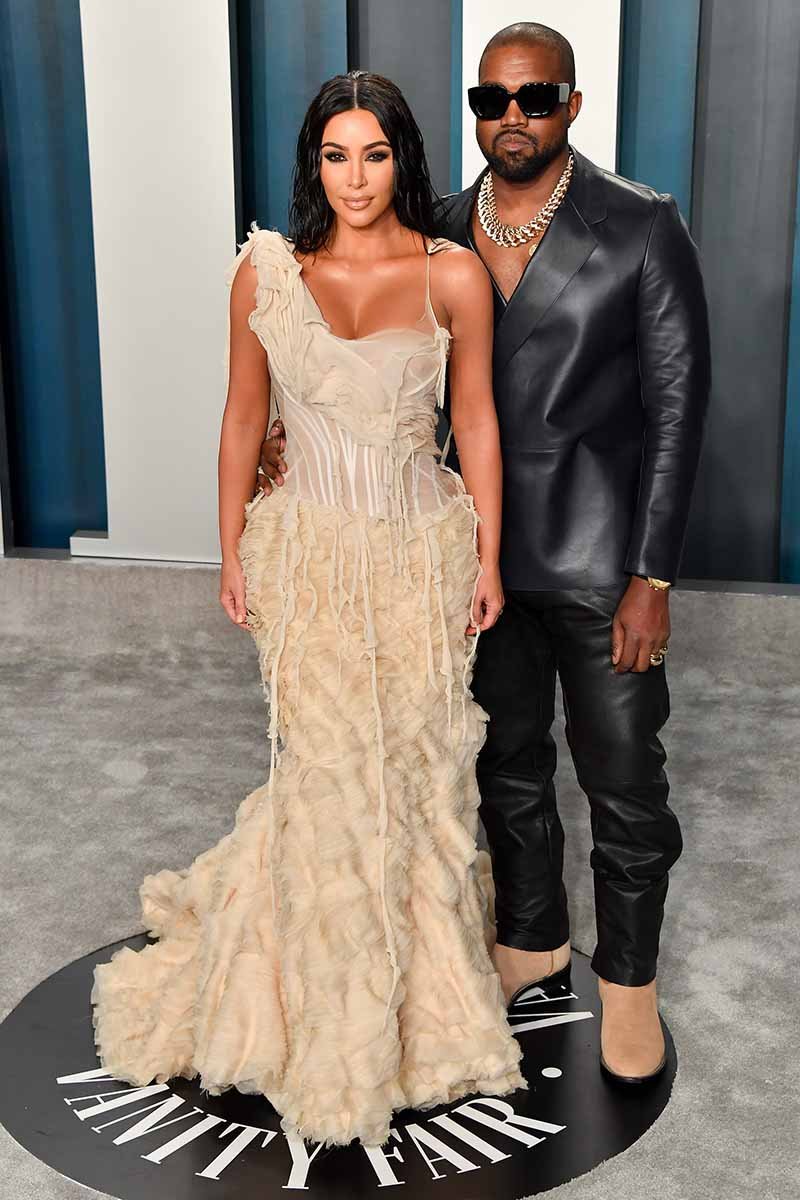 ALEX PHIFER
Fashion designer Alex Phifer held the title of West's fiancée for a year and a half, but the marriage between the two never came to be, with the two breaking up amicably in 2008, when West's career was getting interesting.
Phifer and West started and on and off relationship back in 2002, when West was yet to become famous and successful as a rapper, and by 2006, they had become engaged.
West reportedly proposed Phifer during a romantic getaway in Capri, Italy, over a lobster and pasta dinner.
The couple looked so good together that they were featured in a Harper's Bazaar spread, with West crediting Phifer with helping him start to develop his own sense of style.
Sadly, the dream couple broke off their engagement in April 2008, as Phifer confirmed it to People. "I wish him the best in his future and all of his endeavors. He's one of the most talented people I've ever met," Phifer told the news outlet back then when both she and West were 30 years old.
West's increasingly busy career, with the rapper getting ready for a US tour at the time, was cited as a factor for the split by a source close to West.
BROOKE CRITTENDON
West and Phifer took some time off from their relationship in 2004, before they were engaged, leaving the rapper free to have a romance with actress Brooke Crittendon, then a production assistant for MTV.
Crittendon was much less of a private person than Phifer, and during the nearly two years that she and West were an item, she was very outspoken about their relationship which went on until 2006, when West went back to Phifer.
Crittendon certainly didn't part from her relationship with West on god terms, and she wasn't shy to accuse him of being obsessed with other women (including his now-wife Kardashian), blaming this for the demise of their relationship.
When West's relationship with Kardashian was revealed to the public in 2012, Crittendon was still bitter about her former boyfriend, and she didn't give West and Kardashian's marriage much time.
To Crittendon, West only dreamed of marrying Kardashian to feed his ego by "having what other people want," and she didn't give it any importance to the fact that West became the father of Kardashian's children.
AMBER ROSE
Right after calling off his engagement with Phifer in 2008, West became romantically involved with fellow hip-hop artist and model Amber Rose, with the two dating for two years.
West first set his eye on Rose in 2008, when he spotted her in a videoclip for rapper Ludacris, and he first contacted her as a model for one of his own videoclips.
In 2009, when she was already West's girlfriend, Rose appeared in a sensual Louis Vuitton sneaker campaign for the rapper-turned-designer.
Rose and West were a great looking couple in several red carpet events, and West seemed to be very much into her, but as she later claimed, West eventually cheated on her with Kardashian.
In fact, Rose and Kardashian were involved in a public feud in social media until as recently as 2016, when the two took to Twitter to reveal that the two had become good friends.