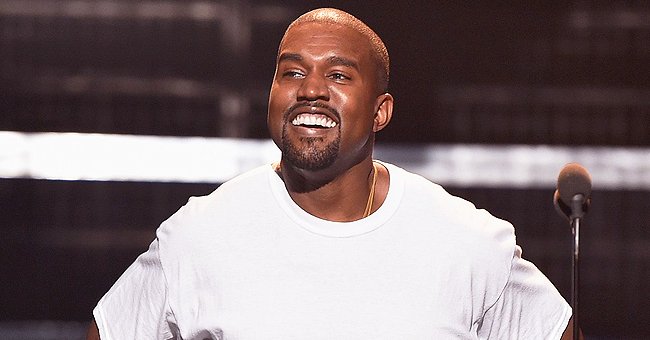 Getty Images
Watch North West's Cute Dancing Cameo in Kanye West's New Music Video with Travis Scott
The rapper and fashion designer's latest video clip is filled with shocking images that point out racial profiling in the US and the general political tensions in the country, but it has a surprising finale.
On June 30, 43-year-old rapper Kanye West released a new single complete with its official video clip as a way to address part of the current political climate in the US, including the COVID-19 crisis, police brutality, and the anti-racism protests.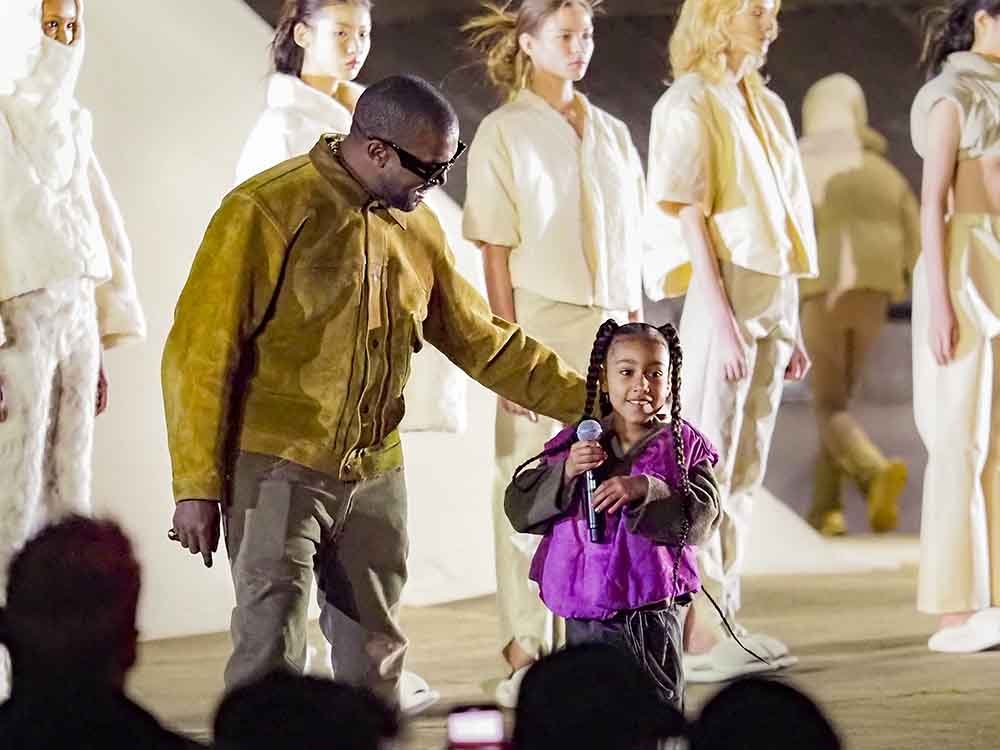 Kanye West and daughter North West attends the "Yeezy Season 8" show as part of the Paris Fashion Week Womenswear Fall/Winter 2020/2021 on March 02, 2020 in Paris, France. I Image: Getty Images.
The already controversial video, which contains graphic imagery and a lot of archive footage, has an emotional outro, featuring West and wife Kim Kardashian's 7-year-old daughter North happily dancing during one of West's Sunday Services.
North's surprise cameo on her father's video didn't go unnoticed by the media, and BET was quick to point out that West and Kardashian's oldest child "has all the moves."
The song, titled "Wash Us in the Blood" features Kylie Jenner's ex-boyfriend and fellow rapper Travis Scott, and it is the first new material from West since releasing the gospel collection "Jesus Is Born" in December 2019.
"Wash Us in the Blood" will help West's eager fans cope with the expectations about the rapper's upcoming tenth studio album, which already has the title of "God's Country" but no set release date.
BILLIONAIRES IN LOVE
While West seems to be increasingly embracing spirituality, and despite his efforts to speak for the oppressed and the underprivileged, he doesn't shy away from gushing about his and his wife's wealth.
One day before the release of "Wash Us in the Blood," and after it surfaced that Kardashian's cosmetics company was valued at $1 billion, West took to his Twitter account to publicly congratulate her, writing:
"I am so proud of my beautiful wife Kim Kardashian West for officially becoming a billionaire."
The news of Kardashian's new billionaire status comes three months after West was also recognized as a billionaire by Forbes magazine, finally acknowledging what the rapper seemed very eager to let the world know.
West has been campaigning to be called a billionaire for a while, and back in November 2019 he half-joked about thinking of legally changing his name to "Christian Genius Billionaire Kanye West" for a year.
West shared these thoughts during the Fast Company Innovation Festival in New York City, where he took part in a panel discussion with the head footwear designer of his brand "Yeezy."
During the discussion, West once again talked about running for president, and complained about Forbes not wanting to admit that a black man like him could "buy land" or have "the 100 percent ownership" of a profitable company.
Please fill in your e-mail so we can share with you our top stories!