Kristian Alfonso Leaves 'Days of Our Lives' after 37 Years – Remembering Her Journey on the TV Show
"Days of Our Lives" actress Kristian Alfonso revealed on Monday that she was leaving the soap opera after starring on it as Hope Williams Brady for almost 4 decades.
This week, Alfonso, 56, took to Instagram to announce that she was leaving "Days of Our Lives." The soap opera actress started on the show in 1983 and is one of its longstanding actors.
In a statement on Instagram, the star shared how the famous series had been a part of her personal and professional journey. She went on to thank NBC and the late Betty Corday for giving her the chance to star on the show.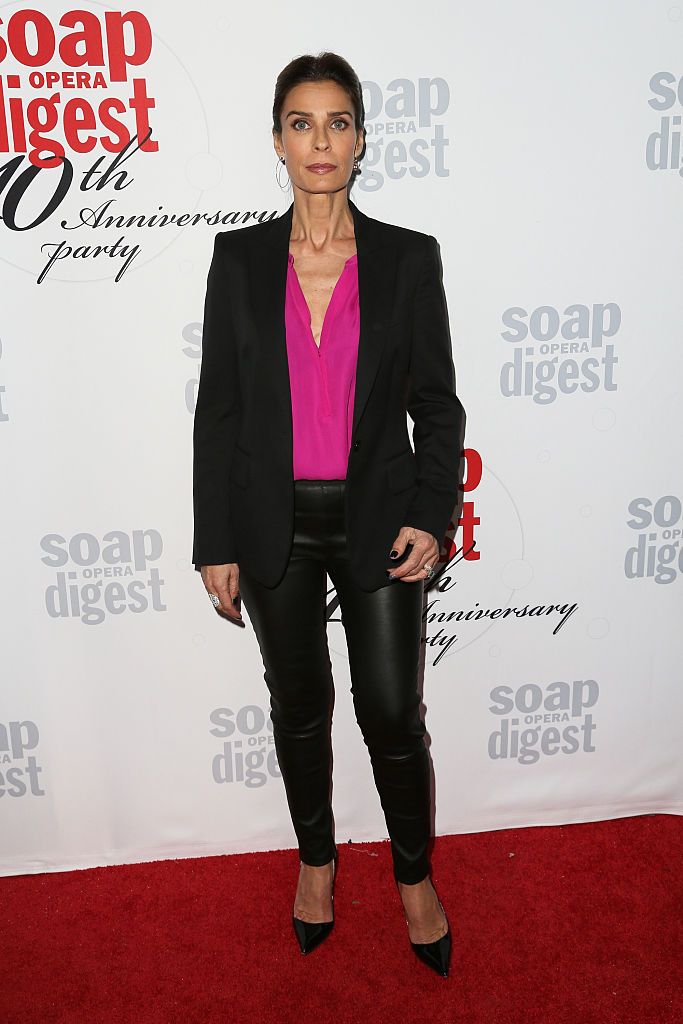 STARTING HER NEXT CHAPTER
Alfonso revealed that she'd built some lifelong and strong friendships with the cast of the series; with some of them being considered as her extended family. She explained that she wasn't returning to "Days of Our Lives" because she was ready to write the "next chapter" in her life.  
The star shared how she'd already filmed her last episode. She concluded her post by sharing her gratitude with her fans for their support and love.
ALFONSO FEELS BLESSED
Speaking to "Deadline," the actress stated: "I feel blessed and honored to have been invited into people's homes for over three decades." The Corday Productions and Sony Pictures TV show was renewed in January 2020 for the 56th season.
SOAP OPERA'S NEW PRODUCTION DATE
The series is set to return to production on September 1, 2020. Alfonso managed to earn a Daytime Emmy Award nomination for her role in the soap opera.
SOME OF KRISTIAN'S AWARDS
She and her onscreen husband, Peter Reckell, were awarded a special fan prize at the Daytime Emmys for America's Favorite Couple in 2002. Alfonso has starred on the soap opera for 37 years except for two short breaks she once took.
GREG MENG WAS FIRED
According to "Deadline," the series will be returning without one other vital member. Co-executive producer Greg Meng was allegedly fired from the show after being with it for 30 years.
He had recently been promoted from its co-executive producer to its Senior Vice President.