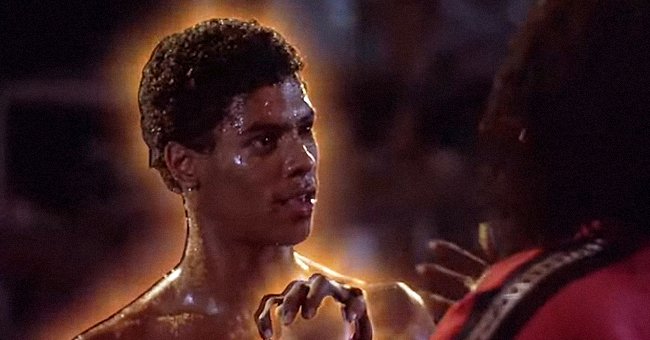 YouTube/ZenRyoku
Remember Martial Artist Taimak who starred on 'The Last Dragon' as Leroy Green? Here Is How He Looks at 55
Taimak Guarriello is known for his role as Leroy "Bruce" Green in the 1980's movie, "The Last Dragon." Years after the film shot him to the limelight, the now-55-year-old is aging gracefully.
Times have changed since Taimak Guarriello played the role of Leroy "Bruce" Green in Berry Gordon's 1985 movie, "The Last Dragon." Over the years, he has aged gracefully, and at 55, he is still as charming as ever.
Taimak attends the Opening Ceremony Lunar New Year 2019 celebration during New York Fashion Week on February 10, 2019 | Photo: Getty Images
GOOD LOOKS
Taimak has maintained his good looks and boasts of a physically fit body that he works on every day.
Dedicated to working out and exercising regularly, Taimak makes it a point of duty to eat healthily while maintaining a positive aura of energy around himself at all times.
"THE LAST DRAGON"
Taimak shot to popularity with his role as Leroy "Bruce" Green, a martial arts wonder kid in "The Last Dragon." He had initially thought the casting call was a karate exhibition and had messed up his lines, but his father and best friend encouraged him to go back.
Currently, Taimak runs a wellness program.
While he was skeptical about going back to read for the role, he decided he would give it his best shot, and the rest is history. He got the part and wowed the audience with his performance on the big screen.
AFTER "THE LAST DRAGON"
After his stint on "The Last Dragon," Taimak went on to act in small independent roles and was even set to be cast in Tyler Perry's stage play "The Marriage Counselor," but things did not work out as expected.
Aside from acting, he has also tried his hand at writing and revealed that he hopes to direct a movie someday. One of the things he has been doing actively is teaching people how to be physically fit while maintaining a healthy lifestyle.
TAIMAK GUARRIELLO
Taimak was born to an Italian father and an African American mother in Los Angeles, but he spent most of his time living in New York and Europe.
He picked up martial arts as a kid, thanks to his father who encouraged him and his elder brother to fight themselves. He is highly skilled in Kung Fu, Taek Won Do, Chinese Goju, and Brazillian Jujitsu, among others.
He has worked as a model with Janet Jackson, and a martial arts coordinator for Madonna during her 2001 "Drowned World Tour." Aside from that, he has also made appearances on some television shows.
Currently, Taimak runs a wellness program for at-risk kids, called "Unfolding Dream." When he is not working out or practicing his martial arts skills, he spends time with his family, who has continuously served as his motivation.
Please fill in your e-mail so we can share with you our top stories!