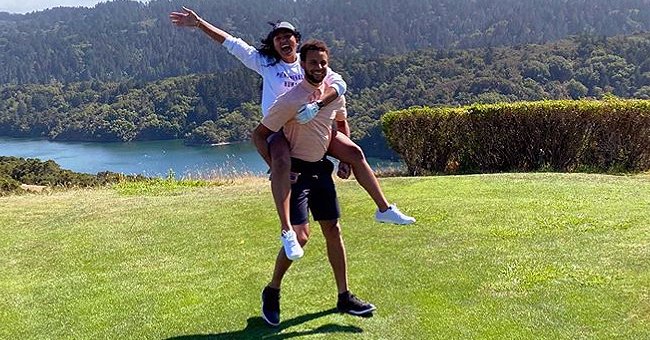 Instagram/ayeshacurry
Ayesha and Steph Curry Look Adorable Together in New Outdoor Photos
Ayesha Curry shares new romantic pictures of herself and her husband Steph walking together while indicating that they were doing more than walking.
Multitalented A-Lister Ayesha Curry shared pictures of herself and her husband, NBA Superstar Steph Curry, spending them together as they went for a walk.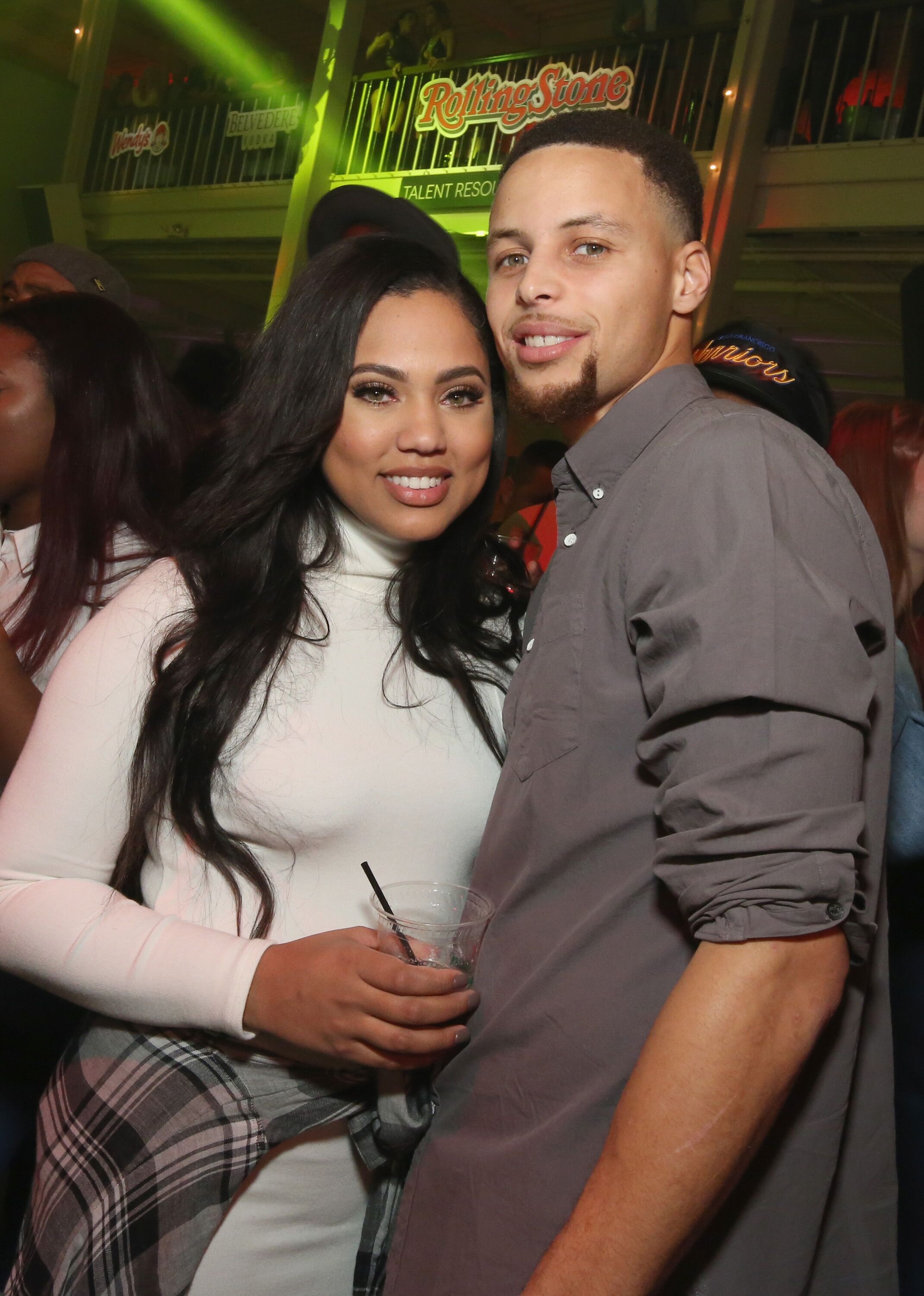 Ayesha Curry and NBA player Stephen Curry attend Rolling Stone Live SF with Talent Resources on February 7, 2016. | Photo: Getty Images
The series of pictures featured the Currys wearing casual outfits as they posed for the camera. The first image showed Ayesha wearing a black sports skirt, a long-sleeved white shirt, and a baseball cap.
The second and third images showed a more playful side of the couple as Steph carried Ayesha on his back, and the shots looked adorable. Captioning the post, Ayesha wrote:
"??? my face at the end. He was running full speed. I was certain we were falling... turns out we were just falling in love??."
The couple looked adorable, and it was no surprise when fans took to the comments section to share their thoughts on the pictures. Filled with lots of "awws," the comments section had nothing but love for the couple.
Some fans expressed that looking at the Currys was always some sort of motivation for them. Others expressed that Ayesha and Steph often made love look so easy.
She and Steph have also contributed their quota to helping others by donating and bolstering hope.
Ayesha and Steph first met when they were 14, at a summer camp. At the time, she was not allowed to date. Things between them, however, picked up when they met a few years later, and in 2011, they got married.
The couple are parents to three amazing children — two daughters named Riley and Ryan and a son named Canon. Interestingly, they welcomed all their children in July, something Ayesha revealed was not planned.
Because July is a special month for the family, Ayesha announced that she was set to launch her magazine titled, "Sweet July." Aside from that, Ayesha also serves as an author, cookbook writer, business mogul, and food enthusiast.
For Ayesha, the love of family has always been and would forever remain the most important thing to her, and as such, she always spends time with them, creating new memories.
Ayesha has always been open about her insecurities and one time on "The View," she opened up about how she struggled with fitting in and being accepted when she moved to North Carolina having lived in Canada for the most of her early life.
Since the lockdown, Ayesha, Steph, and her kids have been spending time at home enjoying special moments, and one heart-melting picture she shared showed her son Canon sitting quietly as she styled and conditioned his hair.
Besides spending time with her family during the lockdown, she and Steph have also contributed their quota to helping others by donating and bolstering hope through their respective social media platforms.
Please fill in your e-mail so we can share with you our top stories!