Al Sharpton Is Reportedly Still Married but Happy in Relationship with Aisha McShaw — What to Know about Her
Talk show host and Baptist minister Al Sharpton, best known for "Keepin' It Real," has been in a relationship with personal stylist Aisha McShaw for years.
Born in October 1954, Rev. Al Sharpton became an ordained minister in the Pentecostal church when he was only ten years old. Since then, he has been speaking at public events.
[Aisha McShaw] appears to have an amicable relationship with Sharpton's wife.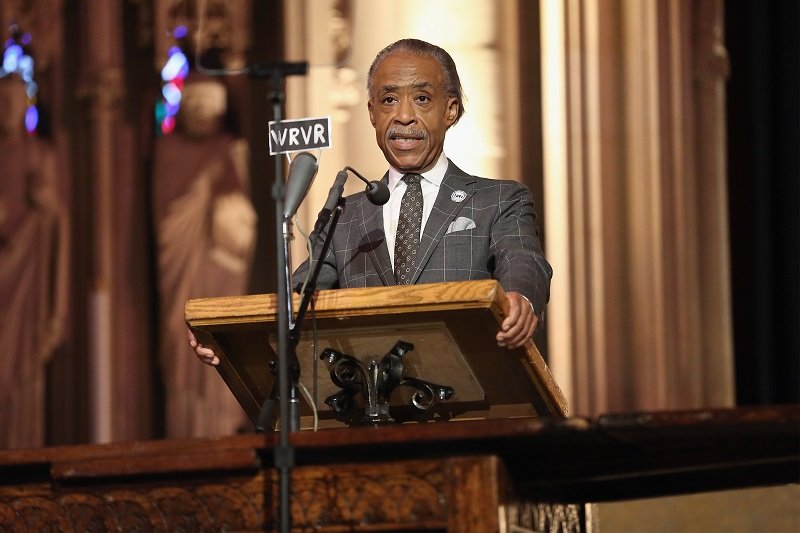 AL SHARPTON'S WIFE, KATHY JORDAN
As per his love life, Sharpton married Kathy Jordan -- a former backup singer for James Brown -- in 1980. Even though they parted ways in 2004, it is still unclear whether or not the former couple is legally divorced.
Sharpton and Jordan share two daughters, Dominique, who tied the knot with Dr. Marcus Bright in 2017, and Ashley.
Ever since their split, Sharpton has been spotted with several women, including actress LisaRaye McCoy and singer Foxy Brown. However, the reverend has denied any romantic connection with them.
In 2013, though, Sharpton surprised fans and followers after his relationship with personal stylist Aisha McShaw was made public.
AISHA MCSHAW IS AL SHARPTON'S GIRLFRIEND
For months, the couple had been attending different events together, but it wasn't until the New York County Democratic Committee Award Ceremony, which took place in July 2013, that McShaw labeled herself as Al Sharpton's girlfriend.
At the venue, a reporter asked McShaw, who is over 20 years younger than the reverend, to share some details on her and Sharpton's relationship. She responded: "I'm his girlfriend."
According to the Daily News, the couple has been photographed together since, at least, October 2012, when she attended the reverend's birthday party.
In December that year, she joined him for Barack Obama's holiday party. In April 2013, they attended the White House Correspondents Dinner, as well.
Following the revelation of Al Sharpton and Aisha McShaw's romance, he told his chief spokeswoman Rachel Noerdlinger that he was surprised about people's response to the news. Noerdlinger said:
"His exact words to me were, 'Rachel, I'm not announcing an engagement or a marriage. Don't I have a right to date when my marriage has been over for a decade?'"
AISHA MCSHAW'S FASHION LINE
Even after making their relationship public, Sharpton and McShaw continue to keep private lives. In September 2017, though, McShaw launched her 46-piece clothing line at the Prince George Ballroom during New York Fashion Week.
During an interview with the Daily News, she admitted to getting tired of wearing other people's clothes and said she was hopeful that buyers who saw her designs would be willing to sell them in their boutiques.
After saying that her eponymous fashion line would be affordable, she pointed out that it was meant for women of all sizes and shapes. She also revealed that she turned Sharpton's apartment into a showroom, adding that:
"We have a sewing machine here, we do most of our production in the apartment, so he's been very supportive."
According to McShaw's website, she spent over a decade in the banking industry before launching her namesake fashion brand, which is influenced by old Hollywood glamour and is focused on empowering women.
While all of the clothes are made in NYC, she is willing to reach a larger number of women all over the world through her website.
McShaw, who has a daughter named Laila, appears to have an amicable relationship with Sharpton's wife as they sat next to each other in October 2017 for Dominique's wedding.
At the moment, it is unclear whether or not Al Sharpton and Aisha McShaw are planning to take their love story to the next level.