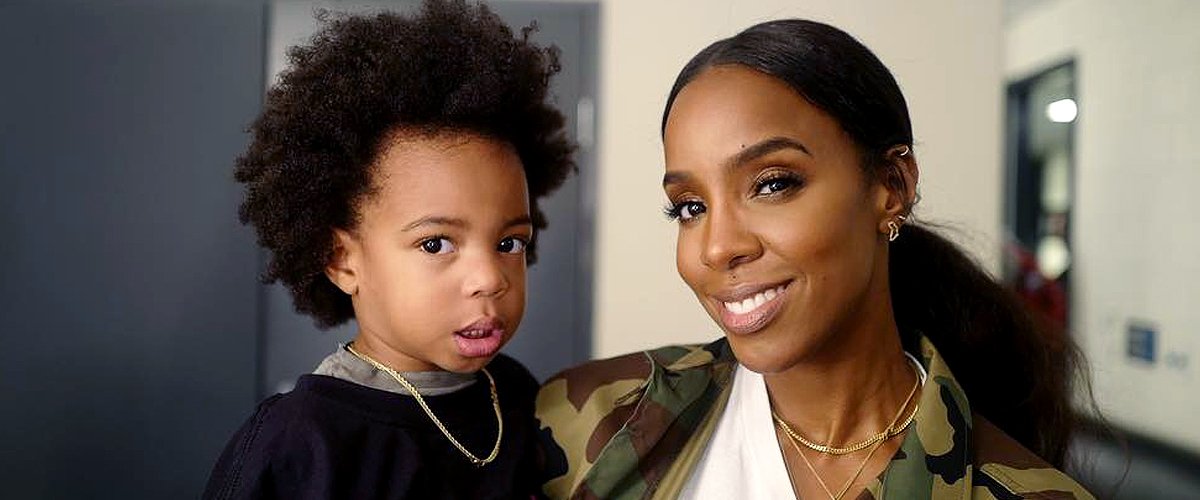 instagram.com/kellyrowland
Kelly Rowland's Mini-Me Son Titan Is Already 5 Years Old — inside Her Motherhood
Over the years, fans of the Iconic singer Kelly Rowland have watched her blossom from a bubbly member of the award-winning girl group "Destiny's Child" into a dedicated mother to her look-alike son.
Grammy award-winning singer Kelly Rowland burst into fame as a teenage member of the girl band, "Destiny's Child" in the late 90s. Following the group's huge commercial success, Rowland moved on to pursue a solo career, which has been reasonably successful.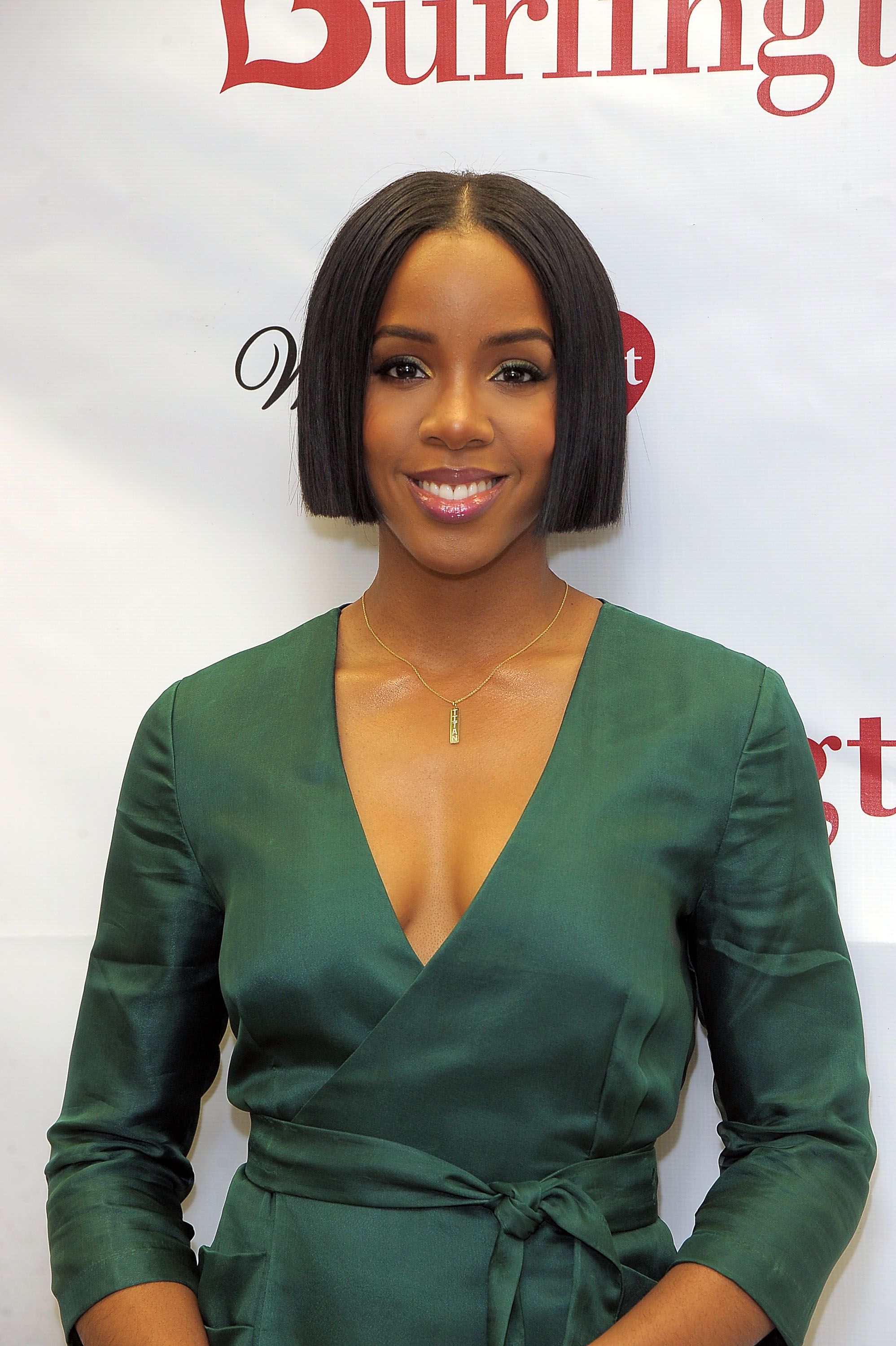 Kelly Rowland and WomenHeart team up with Burlington to #KnockOutHeartDisease at Burlington Union Square on January 31, 2017. | Photo: Getty Images
The beautiful singer has also cut her teeth in acting, but more recently, Rowland added mother to her impressive résumé. The 39-year-old singer shares a son, Titan Jewell Weatherspoon, 5, with her husband, Tim Weatherspoon.
The 39-year-old singer is ranked as one of the most decorated artists, with over 30 million records sold as a solo artist and double that figure with "Destiny's Child."
Kelly Rowland is a doting mom, and her motherhood experience has been well-documented across several platforms. Here is a look at Rowland's journey into motherhood.
KELLY ROWLAND'S MARRIAGE TO TIM WEATHERSPOON
Kelly Rowland began dating Tim Weatherspoon in 2011, and since then, the pair have earned a reputation for going about their personal lives discreetly.
Rowland revealed it was love at first sight for her husband, and he knew right from their first date that he wanted to marry her. In her words:
"He said he knew by the first date. I knew [by] the third date. I was like, 'Oh my God!' I got nervous, to be completely honest, because I was like, 'This feels like my husband.'"
Not much is known about when exactly the couple got engaged, but in December 2013, the talented singer gave a subtle hint that they had been engaged for some time.
On May 9, 2014, the couple got married in a very intimate ceremony at a beach in Costa Rica. The wedding was attended by only a few friends and family, including Rowland's "Destiny's Child" group members Michelle Williams and Beyonce. Other guests at the wedding included Solange and Tina Knowles.
The couple celebrated their sixth wedding anniversary back in May, and they revealed the key ingredient to their happy marriage has been constant communication.
Kelly Rowland's husband, Tim Weatherspoon, 46, is a retired American boxer and currently manages his wife. Not much is known about him except that he is a dedicated father, and he is genuinely in love with his wife.
KELLY ROWLAND'S MOTHERHOOD EXPERIENCE
In June 2014, the "Dilemma" singer, Rowland, announced that she was expecting her first child with her husband, Weatherspoon.
Barely five months later, the couple welcomed their first child, son Titan Jewell on November 4, 2014. Rowland and Weatherspoon announced the birth of their baby boy via a statement, which read:
"We are thrilled to announce that today we are the proud parents of our first son. We are blessed to report everyone is healthy and happy!"
In the aftermath of her son's birth, the songwriter has been very vocal about her motherhood journey and even details the extreme body changes she struggled to deal with.
Rowland took time to expatiate on all that in her book, "Whoa, Baby!: A Guide for New Moms Who Feel Overwhelmed and Freaked Out (and Wonder What the #*$& Just Happened)," which she released in 2017.
During a guest appearance on "CBS This Morning," Rowland dished on her tell-all book and gave details about everything that went into putting the book together. She also revealed why she shared the famous swimsuit picture that showed her stretch marks.
Rowland is very passionate about her son, and during a 2017 interview, she claimed that being a mother had changed her. In her words:
"It has made me more bold. More courageous. I would do anything for my son to say, 'Wow! My mom is this!' Or, 'Wow my mom is that!' I really want to impress him at all times."
Over the years, the mother-of-one has developed a close relationship with her son and has started teaching him to appreciate his black heritage.
Although she seems to have her hands full trying to balance her career with parenting, Rowland has revealed that she would love to expand her family sometime in the future. But for now, the singer is enjoying spending time with her son.
KELLY ROWLAND'S CAREER
Kelly Rowland rose to fame in the late 90s as one of "Destiny's Child's" founding members. And they are credited as one of the most successful girl groups of all time.
Over the next few years, Rowland earned widespread recognition with the group, which resulted in the singer becoming a millionaire by the time she turned 18.
In 1999, the group released "The Writing's on the Wall" and after introducing Michelle Williams to the lineup, they released "Survivor" in 2001. The group later dropped their fourth album "Destiny Fulfilled," after a brief hiatus.
During the group's brief hiatus, Rowland launched her solo career and debuted her first album, "Simply Deep," in 2002. The album had the hit song "Dilemma," which featured rapper Nelly, and it spent two months on top of the charts.
Kelly Rowland went on to release three other albums between 2007 and 2013. Rowland has also enjoyed a successful stint as an actress, starring in popular movies like "Freddy vs. Jason" and "The Seat Filler."
The 39-year-old singer is ranked as one of the most decorated artists, with over 30 million records sold as a solo artist and double that figure with "Destiny's Child."
Rowland is currently self-isolating with her husband and 5-year-old son, Titan. She has used the time to bond with her family, but she also dropped a hot new single "Coffee" for her fans.
Please fill in your e-mail so we can share with you our top stories!