Suzanne Somers, 73, Admits She Can't Get Enough of Husband Alan Hamel and Reflects on Their Decades-Long Marriage
Suzanne Somers has been married to Alan Hamel for over 40 years, and their romance is as alive and sexy today as on the day they first met.
"Three's Company" star Suzanne Somers and TV producer Alan Hamel have been together for over 50 years, and married for 43.
The couple met in 1969 when Somers was a model on the game show "Anniversary Game" which was hosted by Hamel. Hamel was married at the time, and the 23-year-old Somers was recently divorced, and then something unexpected happened.
Somers revealed that she and Hamel spend 24 hours a day together, and haven't spent a single night apart in 40 years.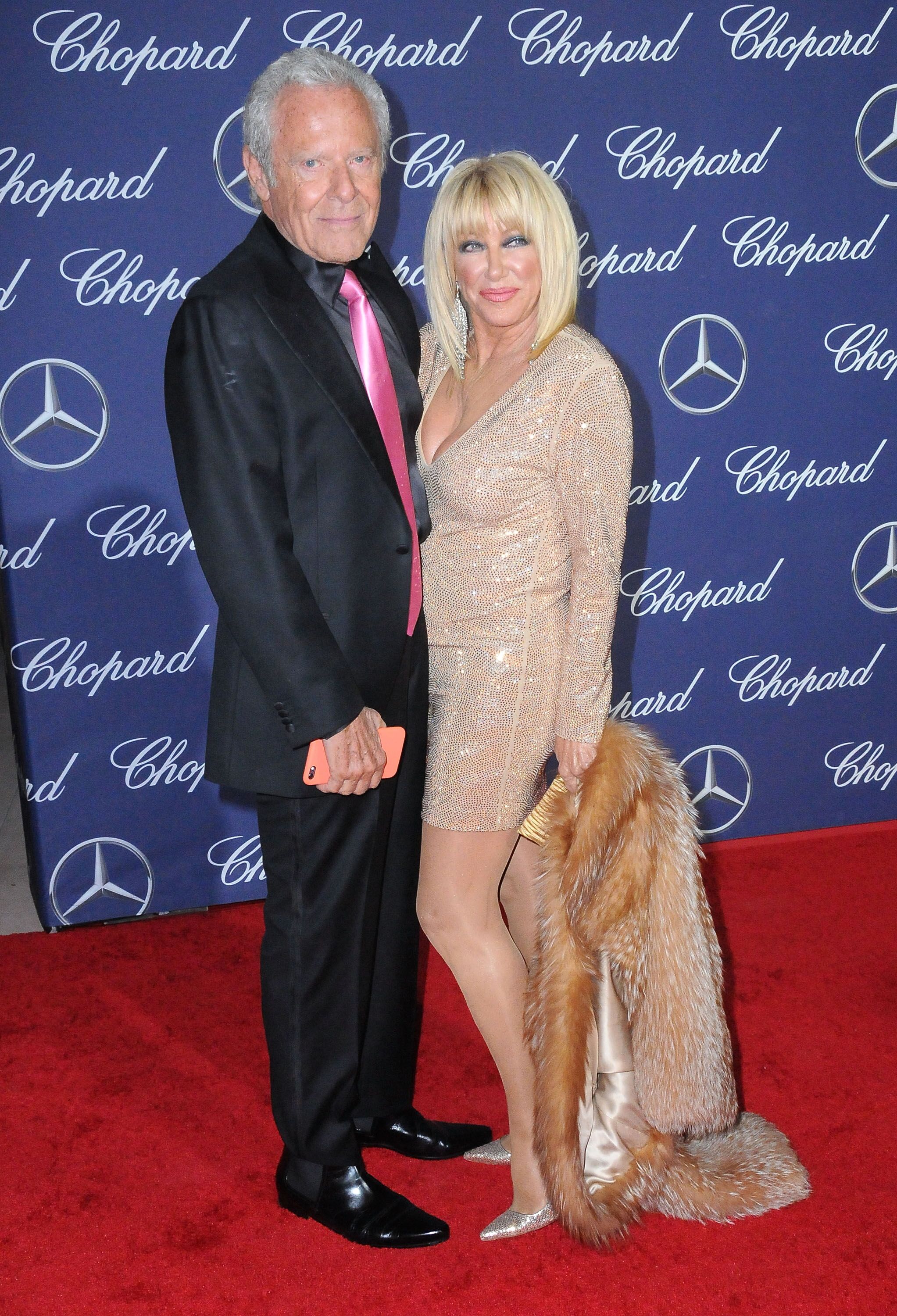 A ONE-NIGHT-STAND BECOMES LOVE FOR LIFE
The two flirted on set, and one night they went out to dinner -- and dinner with the boss turned into a one-night stand. But that night something extraordinary happened, Somers revealed in an Instagram post:
"Over 50 years ago I wrapped my arms around you and knew I would never let you go."
Hamel is now 84, and Somers is 73, but their relationship is as passionate today as it was that first night, when they realized that they had found their soul mate.
SEXY FOREVER
The secret to their vibrant relationship, Somers revealed, is partly due to how sexy her husband is, and also loyal, loving, and supportive. In a nut-shell, Somers' dream man. She said:
"He turns me on. Since the day we met, I'm overwhelmed with the feeling that I can't get enough of him. I love his smarts, I love his sexiness, I love the 'bad boy' in him."
THE SECRET TO STAYING IN LOVE
While many advocate that spending too much time together can be prejudicial to a couple's relationship, Somers and Hamel don't agree. Somers revealed that she and Hamel spend 24 hours a day together, and haven't spent a single night apart in 40 years.
That doesn't mean, of course, that it was all smooth sailing from the word go. Somers confesses that in the beginning of their marriage she and Hamel "fought like cats and dogs." The trick was to see it through, she confided:
"We both knew that this was the real deal and worth figuring out, which we did. Since that time, our relationship has really deepened and I don't remember the last time we argued."
FOLLOWING IN GRANDMOTHER'S FOOTSTEPS
Hamel and Somers never had children together, but are devoted to their blended family -- Somers' son  Bruce Jr., and Hamel's son Stephen and a daughter Leslie.
Somers and Hamel share 3 granddaughters, Camelia, Violet, and Daisy Hamel-Buffa. Violet, 20, has been helping Somers promote her hair care products, while Camelia Somers, 20, is an actress.
Audiences will know her as  Charlotte in CBS's "The Bold and the Beautiful." Daisy is the musical one in the family and the vocalist of the band DAISY. Like Camelia, Daisy has also dabbled in acting, and we must wait and see which wins out -- music or the big screen.