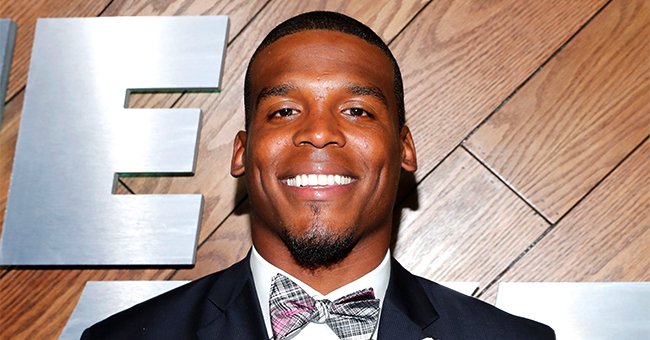 Getty Images
How NFL Star Cam Newton Celebrated His Kids Camidas and Caesar's Birthdays

NFL star Cam Newton is celebrating two of his son's birthdays with touching posts shared on his Instagram story.
It is two of his children's birthdays and NFL star Cam Newton has taken to Instagram to celebrate his two adorable boys.
The football player posted the pictures of his sons, wishing Camidas Swain Netwon and Ceaser Lorenzo Newton a happy birthday.
This father's day, Newton revealed that he has seven children; however, he is not biologically related to all of them. He has four children with ex-girlfriend Kia Proctor, Chosen, Sovereign Dior, Camidas and Cashmere.
Last year he had another child, Caesar, with Instagram model La Reina Shaw and wished him a happy first birthday writing.
"I have grown so much with you being here on this earth and I am constantly reminded by what my purpose discipline and drive is. Thank you, son. Enjoy your day.!!"
In addition to his biological children, Newton has also been a father figure to Proctor's daughter Shakira who she had from a previous relationship.
He also includes Shaw's 14-year-old son Jaden as part of his brood, writing that a blood relationship does not always make you a father.
The NFL star constantly talks about the importance of being a father.
Recently, though, Newton has been caught up in a court case with Proctor over custody of their children after it was revealed that he had a child with another woman.
He was suing for paternity, joint custody as well as visitation rights, asking the court to determine the child support. The NFL star continually talks about the importance of being a father, in one post writing,
"Someone once asked me...' what's the best thing about being you?! My answer was and still is simple...being a dad its the best!"
Cam Newton of the Carolina Panthers against the Tampa Bay Buccaneers| Photo: Getty Images
His ex countersued him for primary custody as well, asking for a higher child support sue to his $60 million salary.
It was also revealed that Porter wanted to move back to her home in Maryland while Newton chose to stay in Atlanta.
Last month it was announced that the football player had agreed to a one-year deal with the "New England Patriots."
The quarterback will be replacing Tom Brady, who will be leaving the Patriot after 20 seasons to join the "Tampa Bay Buccaneers."
Please fill in your e-mail so we can share with you our top stories!