China McClain Shares Funny Video Impersonating Two People Ater Reaching 1 Million Followers on TikTok
China McClain celebrates having a million followers on Tiktok—she takes to social media with a hilarious video of her on the famous app where she just reached a million followers.  
China McClain just reached one million followers on Tiktok, and she is excited about it. In her excitement, she took to her Instagram page with a short and hilarious video clip made with the Tiktok app. 
The clip features her impersonating two different characters, (a mother and her daughter) and she pulled it off effortlessly. It begins with McClain (the mom) seated on a chair wearing a white bathrobe with her legs crossed while reading a magazine.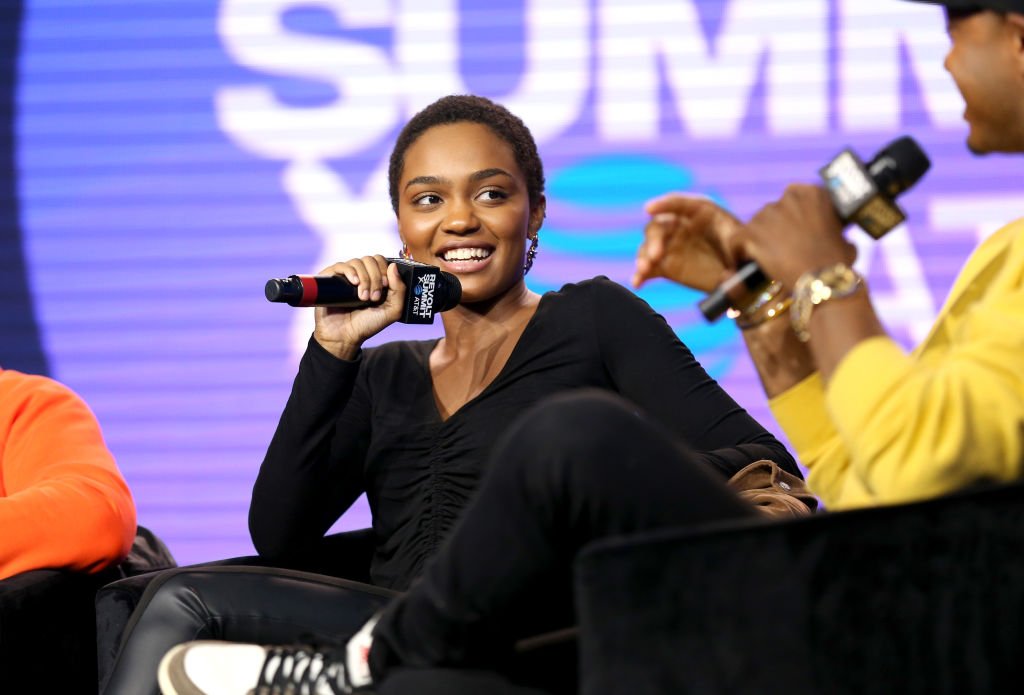 She tells another character played by her (the daughter) to get her a pillow from the couch; however, the task proved difficult as there simply were no pillows on the sofa. 
After a hilarious back and forth between the two characters, the mom went to get the pillow herself, and this time there were a lot of pillows on the couch. McClain captioned the post,
" 1 million followers on tiktokkk, thank y'all?      tiktok - chinamcclain" 
In the comments section, fans could not stop laughing. They all praised McClain for how relatable the video clip was—apparently, it's a common experience for most people, and McClain played it out accurately.  
McClain is an American actress who got international acclaim for playing Chyna Parks in the Disney Channel television series "A.N.T. Farm," which aired between 2011 and 2014. 
Before she could even start speaking coherently, she was already hitting the high notes. 
Asides from acting, McClain is also a talented singer, and together with her sisters, they make a formidable singing group. 
In 2013, McClain told EW that she and her sisters had been busy in the studio working on "a lot of new music," which she thinks fans would like. McClain said,
"it's very different from A.N.T. Farm. It's our own style, and you can see our personalities coming out in our music."
It's no surprise that China McClain is a natural when it comes to singing and making movies; she was born into a family whose business revolves around music and entertainment.  
Her father reportedly produces music, and her mother is an established songwriter. As a child, she was surrounded by music from different genres, and before she started speaking coherently, she was already hitting the high notes. 
In an interview with Rolling out, McClain stated, "At the age of 3, I was like, I want to be a singer. I could barely talk, but that's what made me who I am, and that's what gave me the love of music that I have today."
McClain's enchanting voice became her pass into Hollywood stardom. Her role in Disney's "A.N.T. Farm" expanded her fanbase and put her multitude of talents on display for all to see.