China McClain from 'Black Lightning' Has Fun with Her Sister & Gets Knocked to the Floor in New Video Amid Quarantine
The McClain sisters enjoyed sisterly love in a new video, and the pleasing clip showed that the celebrities were having fun despite quarantine.
The ongoing lockdown might be a sore spot, but it has given some celebrities a break from work while they get more time on their hands to enjoy family time. The McClain sisters are no exception as China shared a new video on Instagram, showing her getting all mushy with her older sister, Sierra.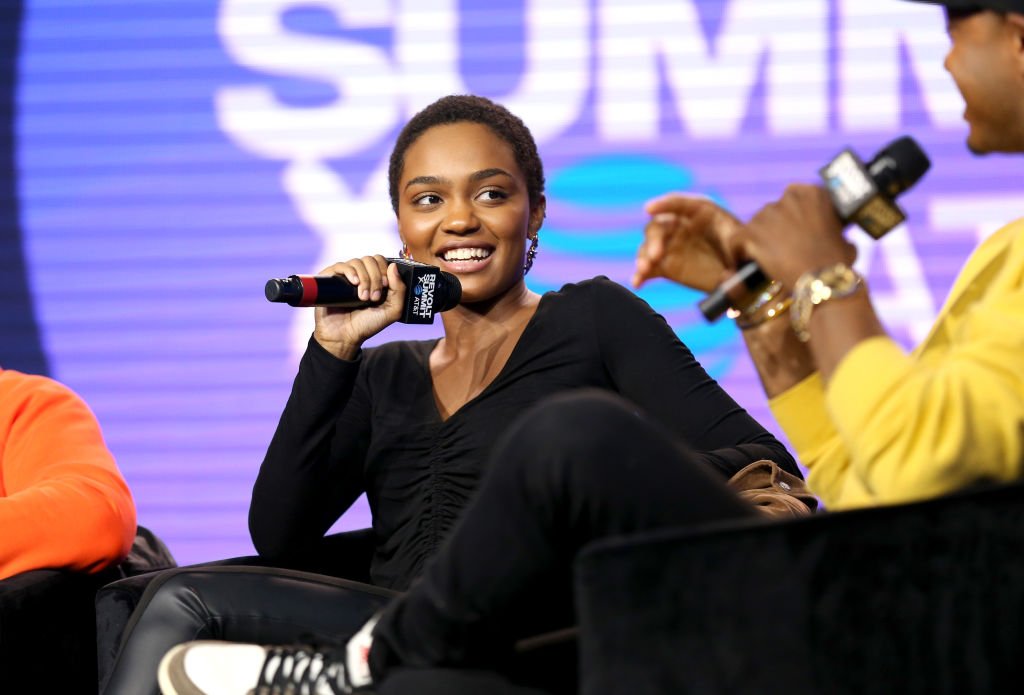 SISTERLY LOVE
The clip showed Sierra cozying up in bed which China made for her big sister and loved-up on her. Her funny caption read:
"When you've been living in quarantine yo whole life."
Their mom seemed to be behind the camera while China jumped on the head and splayed cute kisses on Sierra. The older McClain tried to fight her sister off, but in the end, it was all love.
FANS WERE LOVING IT
The comment section showed that fans were highly pleased by how the showbiz stars showed affection for each other. The girls.made their followers laugh, but there was a message of love.
When it comes to family, the McClain sisters are tightly knit.
A
fan sweetly wrote
: "So much love in quarantine, so sweet." Someone added: "You two are the cutest. I'm gonna go hug my sis right now, bye." Some other fans showed their affection for the star sisters with heart emojis.
THE MCCLAIN CLAN
As it is, the McClain family is filled with talent and celebrities. Their dad, Michael McClain, is a notable personality in showbiz, and he works as a writer, vocalist, and sound engineer. He has been in business with the likes of Solange Knowles.
Their mom, Shontell, is also a singer and songwriter. With such progenitors, the girls had their path in entertainment well-rooted. Sierra, China, and Lauryn fiesta gained fame for their witty act like child stars, and as time went on, they landed more acting gigs.
CHINA MCCLAIN 
Fans would remember China as the youngest of three sisters who stood by their daddy even though their estranged mom was literally a "pain." This was her role in 2005's "Daddy's Little Girls," which also starred Idris Elba.
From the age of seven, the "Descendants" actress captivated fans and moviemakers alike as she was a witty young girl with a promising TV talent.
As time went on, the young adult kept on gathering fame and experience as an upcoming actress, and before adulthood, the talented actress already knew her way around Hollywood.
Her role in "Descendants" became a milestone part of her career, and she went on to take on roles in "Black Lightning" and "Ten." When it comes to family, the McClain sisters are tightly knit. Sierra and Lauryn are doing fine for themselves as well.