Russell Simmons Shares Inspirational Message Alongside Video of Ex-wife Kimora Lee Simmons and Her Five Kids
Russell Simmons shared an inspirational message along with a touching video of his ex-wife Kimora Lee Simmons and her five children posing for a photo.
Russell Simmons and Kimora Lee Simmons were a force to be reckoned when the couple led some of the leading fashion brands in the early 2000s.
With the success of Russell's brand "Phat Farm," Kimora followed with "Baby Phat." The couple also welcomed two daughters Ming Lee and Aoki Lee and seemed to have it all. However, in 2006 the fashion moguls announced their divorce after seven years of marriage.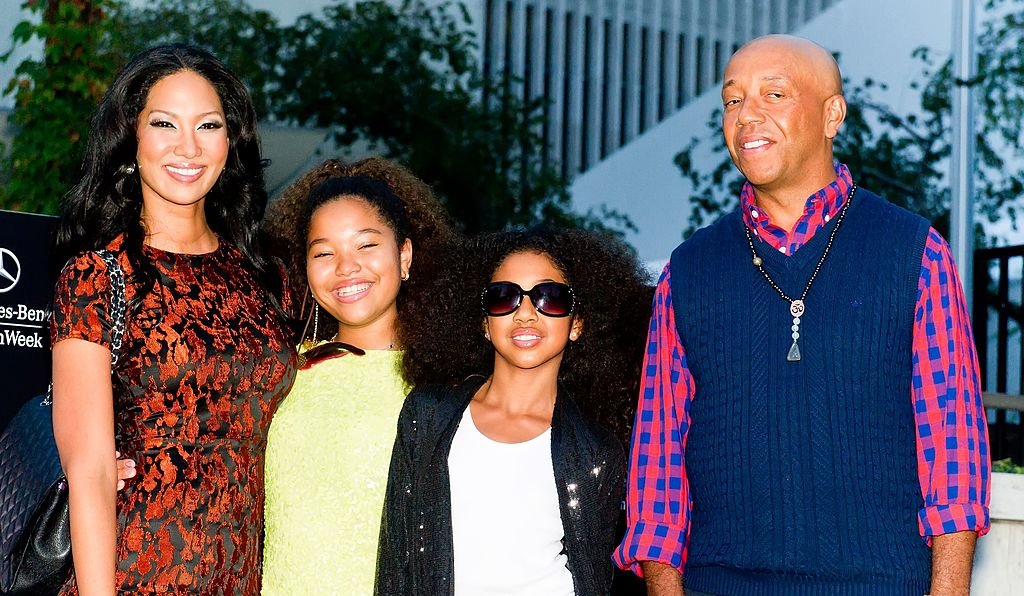 Kimora and Russell tied the knot in 1998. Kimora's representative told
PEOPLE
that they had been separated for a while and were still living under the same roof. 
In his own statement, Russell said, "Kimora and I will remain committed parents and caring friends with great love and admiration for each other. We will also continue to work side by side on a daily basis as partners in all of our businesses."
The former couple has managed to maintain a healthy co-parenting relationship over the years. Recently, Russell paid tribute to his ex-wife with an inspirational message, he wrote:
"Smile! God is in control. Count your blessings…begin with the breath expand your prayer to your health, family, and loved ones."
In his message, Russell urged his fans to continue to be grateful and to practice gratefulness along their journey in life. 
"God bless you and your family," wrote one person. Another fan gushed, "you guys have a real rainbow tribe multicultural full of rich history. Love it." Kimora also showed her love for the post with a pair of heart emojis.

Some commenters questioned who the fifth child was in the photo. In 2019, Kimora and her husband Tim Leissner
adopted a 10-year-old boy
 named Gary. While sharing the details of her adoption with US Weekly, Kimora
said:
"I'm blessed and super fortunate to have a boy like him and it's been a very painless sensation. He just dropped in like he was born there."
Kimora is revamping the legacy of her "Baby Phat Empire" with the help of her daughters. They have featured as models for the brand's relaunch. 
According to PEOPLE, Kimora is excited to run "Baby Phat" with her daughters and plans to pass the torch onto them to inspire the next generation with some of the brand's iconic and modern looks.