Tamron Hall Shows Curly-Haired Son Moses Wearing Blue Romper That Shows His Cute Tummy in Pic
Tamron Hall shared a photo of herself having a sweet bonding time with her son, Moses and the toddler looked adorable with his curly hair and the blue colored romper which he rocked.
Talk show host, Tamron Hall recently gave fans a glimpse of her bonding moment with her adorable one-year-old son, Moses. Taking to Instagram, Hall shared a photo of herself hanging out with Moses outdoor.
While Hall was pictured wearing a black striped outfit, Moses rocked a cute blue romper that showed off his stomach. The photo also showed a full display of the toddler's curly hair.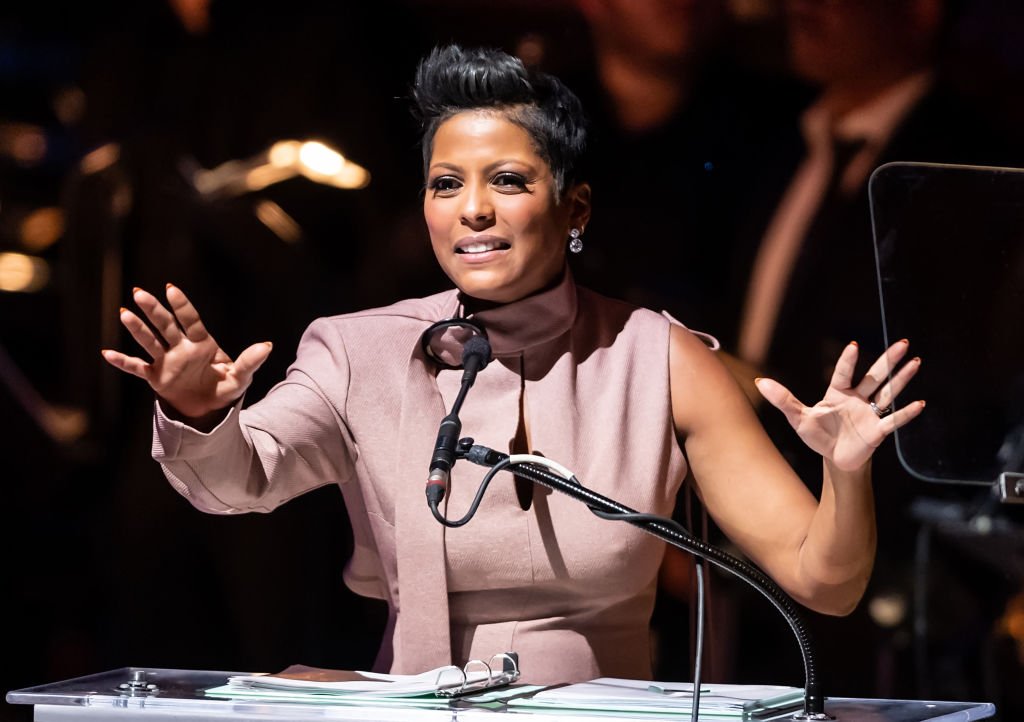 With Hall sitting in a chair and Moses positioned on his mother's lap, Hall playfully held up one of Moses' hands while lovingly starring at him. Captioning the picture, Hall wrote:
"Raise your hand if you tagged a #blackbusiness in celebration of #blackoutday."
The adorable photo garnered reactions from fans who quickly took to the comments section to gush over the duo. One user wrote, "Look at curly top sweetie,???" while another sweetly added, "He's so handsome, OMG!!!" with several others also gushing over Moses's cuteness.
Hall and her husband, Steve Greener, welcomed Moses on April 24th, 2019, and following the birth of her son, the proud mama took to Instagram to break the good news.
Sharing an adorable photo of herself donning a white dress and a hat, Hall held Moses as she posed for the picture which she captioned: "Moses & Mama!! I can't wait to introduce y'all to my #sonshine."
Despite being away from the spotlight, Greener has, however, been a great support system for his wife.
Barely five weeks after his birth, Hall debuted a full picture of Moses on Instagram that was captioned, "Happy Friday Baby Moses 5 weeks strong!! A toy for each week? He can't count lol."
In addition to welcoming her son, Hall also achieved a milestone last year after she launched her own daytime talk show, "The Tamron Hall Show" on September 9.
Following the outbreak of the COVID-19 pandemic, Hall joined thousands of working parents across the United States who had to manage working from home while also taking care of their kids.
In March, Hall took to Instagram, where she shared a video of Moses being a tad difficult as she worked from home. Although Hall is quite a popular figure in the broadcasting industry, very few details are known about her husband, Steve Greener, who has kept a low profile over the years.
Despite being away from the spotlight, Greener has, however, been a great support system for his wife, and there is no doubt that Hall and Moses are lucky to have him in their lives.