Justin Ervin Is Ashley Graham's Handsome Husband — Everything to Know about Him
Model and body positivity activist, Ashley Graham, will celebrate a decade of marriage with husband Justin Ervin next month. Here's everything we know about the handsome new dad.
Ashely Graham has made waves in the fashion and entertainment industry thanks to her unabashed and outspoken personality.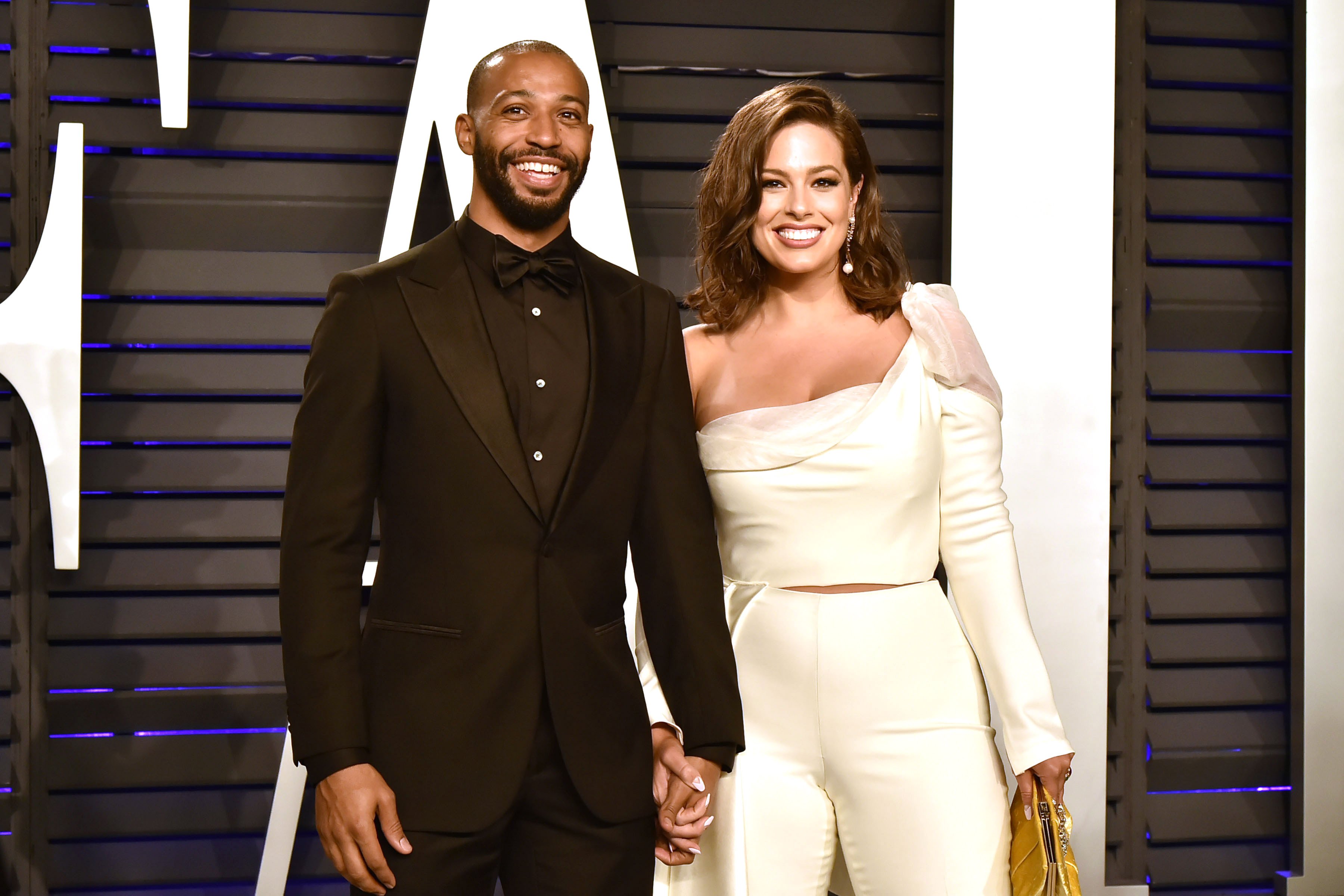 She has become the poster girl for curvy girls and has proudly accepted the "role model" tag as she encourages women to embrace their bodies, no matter their shape.
Graham often credits her family for being her support system, and while her parents and grandparents play a huge role in her life, it's her husband, Justin Ervin, who has been her pillar for the last ten years.
MEET JUSTIN ERVIN
Although Justin Ervin labels himself as a rather private person, being married to one of the world's most iconic models comes with a price.
According to Ervin, he chose Isaac as the name for his future son when he was in middle school.
In the past years, he has had to stand in front of the cameras on several occasions, whether it was on red carpets, or on Graham's YouTube talk show, to share a bit of his mind with his wife's ecstatic fans.
Ervin, who is in his early thirties, works in the entertainment industry too. He's a cinematographer, writer, director, and producer with at least 15 years of experience.
He obtained a bachelor in Time-based Media/Video production, and in 2012 graduated with a Master of Fine Arts in Social Documentary Filmmaking from New York City School of Visual Arts.
Ervin also completed a master's class in Cinematography at the American Society of Cinematographers in Los Angeles and created his own company, Element Films Inc., in 2013.
According to his website, Ervin's first documentary, "As In A Mirror," took him to Florence, Italy, where he captured Senegalese merchant-immigrants' lives. His first feature-length work, "Elephant in the Room," won Best Documentary Short at the Garden State Film Festival.
In 2014, Ervin's short film "Six Months Later" was shown in seven film festivals, and his short film, "Leap," won the audience award at the New Filmmakers LA Festival.
Through his company, Ervin has worked for clients such as Vogue, CNN, Netflix, Pantene, and Guess, to name a few. He also worked side by side with Graham in a campaign for Swimsuits for All and recently did the cover shoot for Graham's spread on Harper's Bazaar UK magazine.
ASHLEY GRAHAM & JUSTIN ERVIN'S LOVE STORY
After graduating high school, Graham made the big move from Nebraska to New York to pursue a career in the modeling world. Once in the big apple, Graham started having meaningless encounters with men until she realized she was losing herself.
Determined to regain a sense of self-worth, Graham started going to church, and it was there that she met Ervin.
According to Graham's recount of the events, it was a particular Sunday at church where former adult film stars visited to share their experiences about how faith changed their lives for the better.
Graham was volunteering, and her job that day was to welcome guests into the elevator and take them up to the eighth floor, where the church's headquarters were located.
When Ervin and his friend entered the elevator, the friend nudged him and not-so-subtly told him, "If you don't talk to her, I will."
Ervin then stayed in the elevator for a while, and although Graham claimed he wasn't her type at first glance, he won her over with his wit and sense of humor.
They met for coffee, and what seemed to be a great first date almost became the last when the check arrived. In her book, "A New Model: What Confidence, Beauty, and Power Really Look Like," Graham recalled that Ervin made them split the total of $5.25.
Graham took offense and ignored Ervin for a month until he finally convinced her to go out for dinner. Then, he explained himself, telling Graham he thought she was one of those women who use men for a fancy dinner.
"I don't play that game. I do well for myself, and I've been burned because of it," he told her. "I don't want to go out with anyone who only has me around so I can pay for stuff."
OVERCOMING DIFFICULTIES
Graham describes her romance with Ervin as innocent. She had been celibate for a year before meeting him, and he was keeping himself for marriage because abstinence was a commitment to his faith.
They went on many dates and often enjoyed taking walks at night. But to avoid temptation, they never visited each other's houses after certain hours.
However, that was the least of their problems once Graham decided to invite Ervin to meet her family in Nebraska.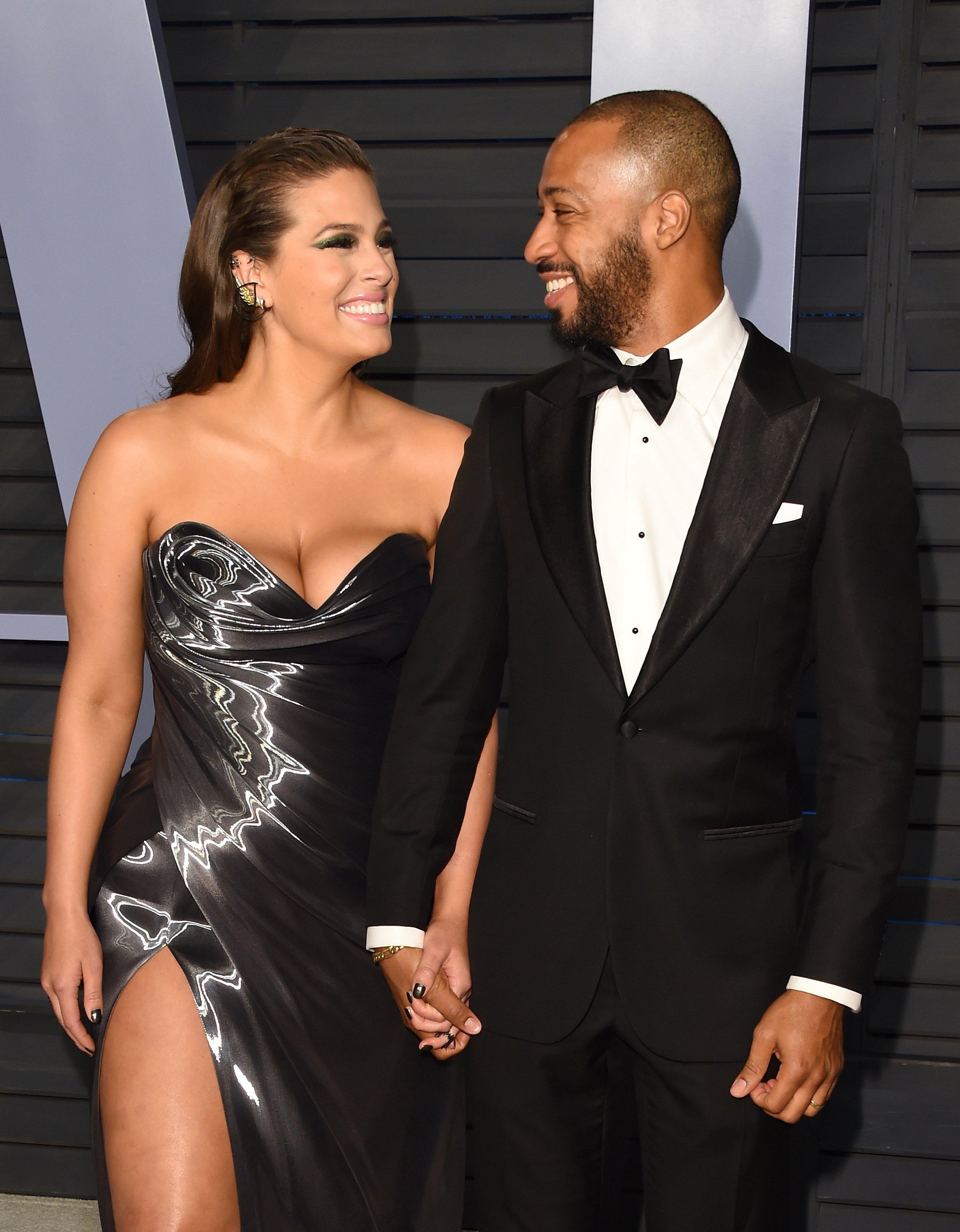 She never mentioned to her family that her boyfriend was black. So, when her grandparents first met Ervin, they were "cordial but cold." After the initial introductions, they didn't acknowledge Ervin, not even to say goodbye. Graham wrote:
"I had never seen my loving, hardworking, and wonderful grandma be so hurtful and so racist. I was in shock."
Ervin, on the other hand, wasn't fazed by Graham's family. He told her that although racism was never surprising, it was always disappointing. Still, he didn't let the situation come between him and Graham.
He eventually won Graham's grandmother when he called her to congratulate her on her sixtieth wedding anniversary. From then on, Graham said, her grandmother loved Ervin.
A SURPRISE ENGAGEMENT
Graham and Ervin had been dating for about a year, and throughout that time, they had been making short videos—talk-show style—where they talked about their lives.
It was during the recording of one of those videos that the subject of marriage came up. Ervin asked Graham how she thought he would propose, and she went on in detail to describe his proposal.
When she finished, Ervin said, "Actually, I would do it like this…" and went on a rant about how much he loved her before pulling out a ring and asking her to marry him.
Two months later, on August 14, 2010, Justin Ervin became Ashley Graham's husband, and they have been together ever since.
THE FAMILY GROWS
On their 9th wedding anniversary, Graham and Ervin surprised fans by announcing they were expecting their first child, a boy.
In her podcast, "Pretty Big Deal," Graham explained that she chose to have an all-natural birth experience at home, a decision that Ervin supported and respected.
Their son, Isaac Menelik Giovanni Ervin, was born on January 18, 2020. According to Ervin, he chose Isaac as the name for his future son when he was in middle school.
The couple decided on Menelik, which means "son of the wise," after a trip to Ethiopia, where they learned that was the name of the first emperor of the region.
"Everything in his name is pointing to legacy," Ervin said on "Pretty Big Deal," adding that Giovanni is the Italian version of John, which is the name of both his and Graham's grandfathers.
Although a child changes the dynamic in every family, Graham and Ervin seem more in love than ever after baby Isaac's birth. Graham claimed she is excited to be "a family forever" with her two boys.