Nick Cannon's Ex Brittany Bell Flaunts Baby Bump in Latex Jumpsuit and High Heels in a New Pic
The former beauty pageant queen looks even more stunning than she usually does with her new baby bump. The model is expecting her second child and it seems that the father is ex-boyfriend, Nick Cannon.
The 39-year-old actor and former "America's Got Talent" host, Nick Cannon's ex-girlfriend, former Miss Arizona USA, Brittany Bell, looks astonishing in a photo she recently posted on her Instagram showing her baby bump.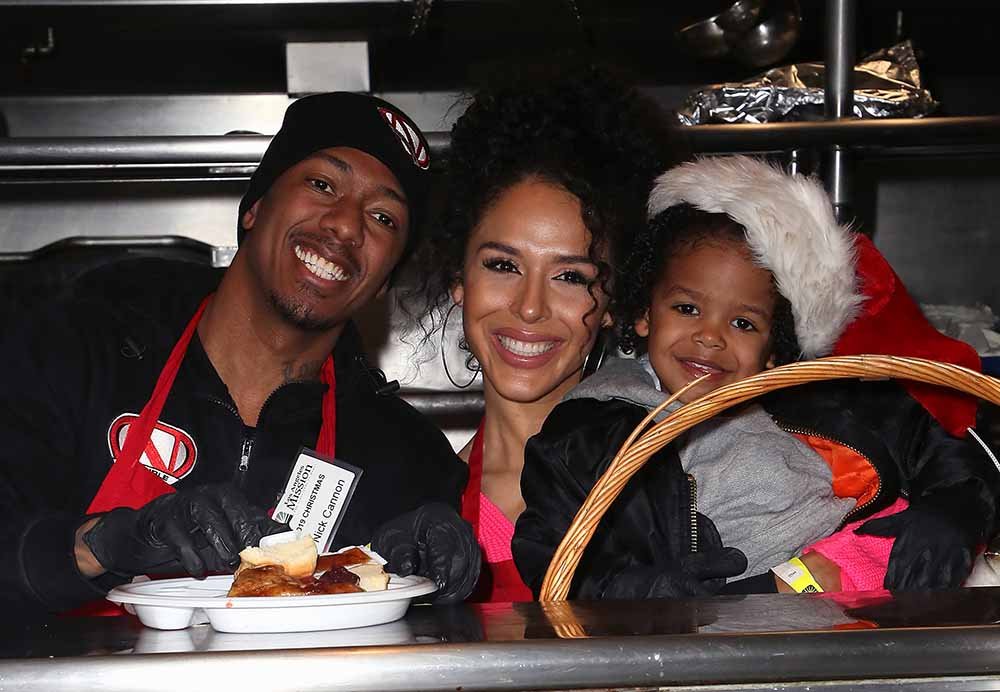 The 32-year-old, who announced in January she is pregnant with her second child, flaunts a latex jumpsuit that suits her pretty amazing and makes her look as fashionable as she is used to be.
"Cannon ball," Bell captioned the photo, confirming that Cannon, who is her former partner and father of her first child, is also the dad of her second soon-to-be-born baby as well. Today fans are pleased to see her pregnant but the news comes after rumors on the couple.
NICK AND MARIAH
Cannon was married to singer and superstar Mariah Carey for eight years, from 2008 to 2016, when they finally divorce. From that relationship, they had two children, twins Moroccan and Monroe, who are 9 years old today.
Though they were no longer together, news about Cannon's new baby with Bell, came before their divorce procedures ended. At the time Bell was already six months along in her pregnancy.
However, Carey and Cannon had an amicable split, and they agreed on joint custody for their children. At the time, Carey said during an interview that she had moved on, and she felt happy for him if he was happy about it.
NICK AND BRIT
The couple had been dating on and off since 2015, later Bell got pregnant from their first child, a son named Golden "Sagon" Cannon, who was born in February 2017.
At the time of the birth they had broken up, however, they have had a nice relationship while co-parenting their kid.
When the former beauty pageant announced that she was having her second child, fans went crazy wondering who the father was. Many wrote to congratulate her, Cannon, and Golden for the new member of the family, and since those comments were not rejected by her, everyone assumed he was the father.
However, recently Cannon has been romantically related to model Jessica White, who posted a black and white photo of them together, only a week before news of the new baby broke the media.