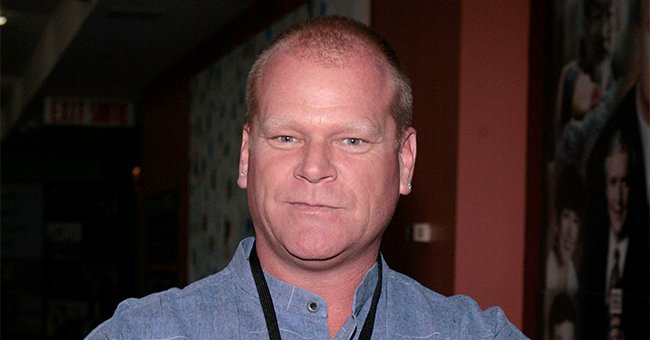 instagram.com/make_it_right
Mike Holmes' Kids Had No Interest in His Work but Now Follow in His Footsteps

Mike Holmes is a successful actor and a doting father to three grown-up kids, Sherry, Amanda, and Mike Jr., who had no interest in following in his footsteps -- until they fell in love with construction.
Mike Holmes learned the fundamentals of construction from his father, who guided him from his childhood years. He didn't think he would one day repeat history and teach his children the same.
However, loving construction buildings did not come easy for his kids. While watching his kids grow up, Mike's children did not find any interest in his line of work.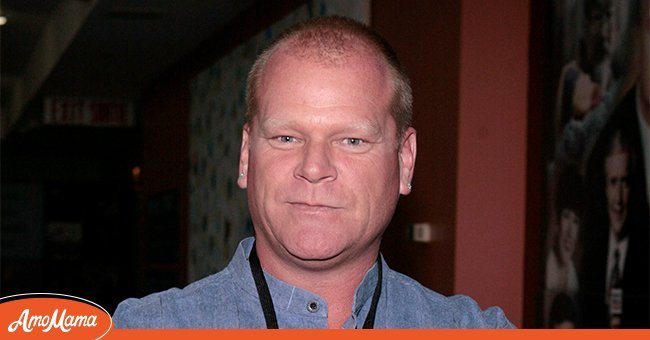 Mike Holmes arrives at the Canada For Haiti Benefit on January 22, 2010 in Toronto, Canada | Photo: Getty Images
However, he nurtured them with a father's love and support until they eventually fell in love with building things. Now, all three of his children, Sherry, Amanda, and Mike Jr., are grown-up and have followed in Mike's successful career path -- get to know them.
MIKE'S CAREER
Mike, a Canadian native, became a father at a young age. After marrying Alexandra Lorex in 1982, the pair wasted no time in building their family. Before he turned 25, he was already a dad of three.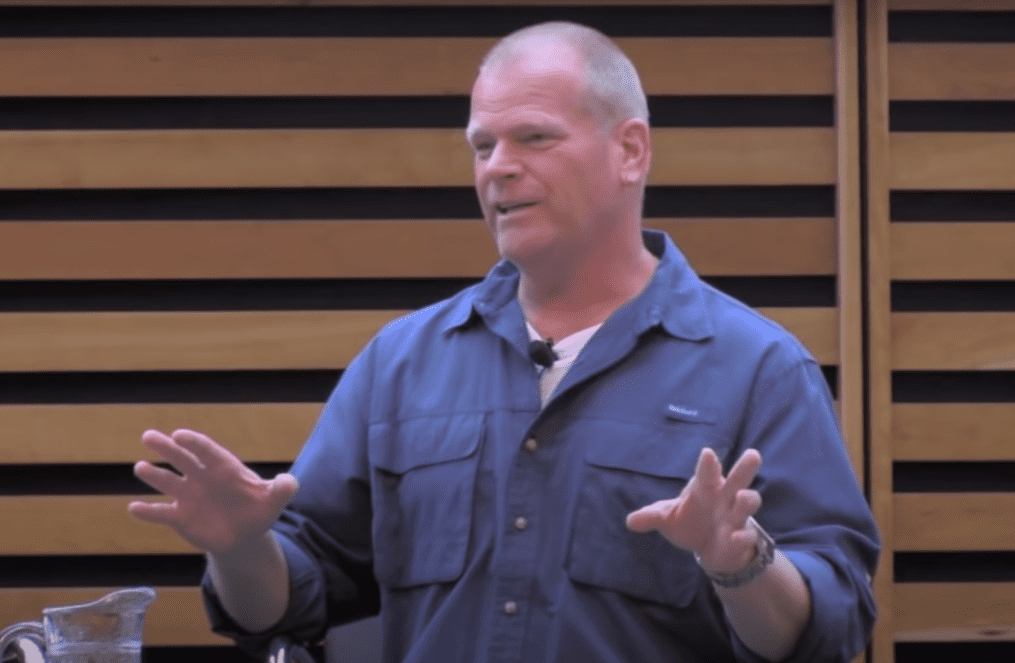 Mike Holmes during an Interview on Nicki Swift. | Source: Youtube.com/NickiSwift
Sadly, their marriage would only last 11 years, and in 1993, the couple decided to divorce. Despite their tragic marriage, Mike continued to be the best father he could be and made a name for himself in the US.
There, he began "Holmes on Homes," which featured the renovation of his home. It turned out to be a great success as the show aired from 2005 to 2009 with over 80 episodes.
Building things came naturally for Mike, who helped his father construct a three-bedroom treehouse at the age of six. "I was actually doing electrical at six," he shared. "I finished my first basement at 12. To me, it was normal." Soon after, he passed down the creativity to his kids.
MIKE HOLMES JR.
Growing up, there was one thing Holmes' only son knew; he was nowhere near interested in becoming a contractor. His first job was selling flowers on the roadside, but he had a bigger dream.
Mike Jr. wanted to become a firefighter, but things changed when he turned 14 and became a protégé of his famous builder father.
The younger Holmes took construction as a summer job and "fell in love with it." He has since been doing it for a living and for fun. Mike Jr. even starred alongside his father on the HGTV show as a site supervisor, which prepared him to take over the family business.
At 14, Mike Jr. already appeared on "Holmes on Homes," which frightened and intimidated him. However, he got used to having the cameras rolling and completing projects with his dad.
"My dad is a perfectionist," the six-foot-three builder said. "He's an old-school kind of guy. 'Do it right the first time.' 'Don't take sick days.' 'Work it off.'"
Inevitably, there have been disagreements and small arguments in their family, but Mike Jr. knows his father's intentions are always for the best.
Among the things he is proud of in his career is building his father's garage, which he did through the learnings he had. Mike Jr. shared that the best advice that he received from his father is to treat others the way you want them to treat you.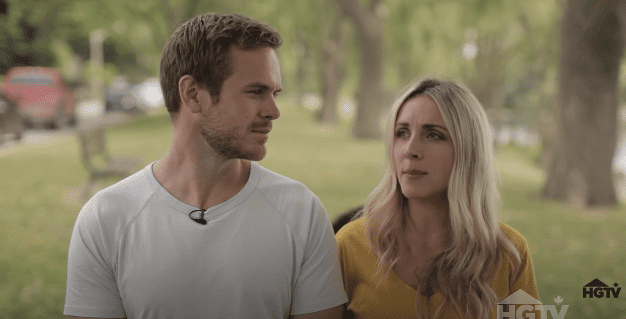 Mike Holmes Jr. and his wife, Lisa, in an interview for HGTV. | Source: YouTube.com/HGTVCanada
In 2017, Mike Jr. decided to build a family of his own and married Lisa Grant, a holistic health coach, and herbalist, in a beautiful outdoor ceremony in Ontario's Blue Mountains area.
Lisa was barefoot when she married the man of her dreams as she wanted to feel connected to the environment while saying her vows. Her dress was also tailored to hold sentimental value. According to the bride, her late grandfather's wedding band was sewn to the dress.
Meanwhile, before he walked down the aisle, Mike Jr. shared a sweet moment with his father, who gifted him a pair of cufflinks. Apparently, the gift was a tradition in the family, which he got to pair with his Hugo Boss tuxedo.
Although nervous during the ceremony, everything played out well for the bride and groom, who are now living out their happily ever after.
"Lisa always had a special place in my heart," the groom said after their wedding. "People who have known me the longest know that. I would light up whenever I saw her. I knew I was going to marry her."
SHERRY HOLMES
Like her brother, Sherry never wanted to have a career like her father's, but somehow fell in love with building and followed Holmes' footsteps. She was most surprised by how things turned out in her life.
Sherry did not want a career and simply wanted to make money to travel the world. She used to get bored easily, which made her think settling down with one job was not going to work. Nevertheless, she tried different trades in the past.
Some of these include hairdressing, pottery, makeup, and welding, of which none stayed for good. However, in 2008, Sherry joined her family's collaborative project with the Make It Right Foundation to help homes ruined by Hurricane Katrina.
With no construction interest or experience, she found herself pushing the limits and loving the task before her. "It was phenomenal," she described. "I would do it again in a heartbeat."
According to her father, Sherry became a professional at tiling. "She's better than other guys that have been tiling for years," he said. "She's creative. She likes trying different colors, patterns, different types of tiles."
While construction came naturally, being a television star did not. According to Sherry, speaking in front of others had always been a challenge as she was super shy.
However, with no choice but to be in the public eye, she had to get used to it. Her work in organizations has also brought her out of her shell as she needed to give speeches and interact with others.
Sherry is now a mother to a beautiful little girl named Cali, whom she shares with her husband, Blake. However, she will still appear on television's "Holmes Family Effect."
AMANDA HOLMES
Holmes' eldest child, Amanda, also chose a career in the same field and works for their family business. However, she doesn't like getting media attention and chooses to live a private life.
Still, fans get glimpses of Amanda through her famous relatives' social media posts, including Mike's tribute to his daughter during her birthday. He wrote:
"She prefers to work with us behind the scenes, so it's rare that I get to post pictures with her. I'm proud of the woman you've become."
For several years, Amanda battled Crohn's disease and remained open about her condition to her family and friends. Amanda was first diagnosed at the age of 18 after having a stomach ache-turned-fatigue and severe weight loss.
Despite living with inflammatory bowel disease, Amanda is happily married with a son named Wyatt and a daughter named Emily. She also works well in their business.
"Holmes on Holmes" is one of the shows she appeared in with her father. The others are "Holmes and Holmes" and "Holmes Inspection," which are all on HGTV.
The network boasts several shows that revolve around building homes, including "A Very Brady Renovation," which is a spin-off of "The Brady Bunch."
Some of HGTV's most famous stars helped in renovating and restoring the old Brady home, including the "Property Brothers" Jonathan and Drew Scott, "Good Bones'" Mina Starsiak, and Karen E. Laine, and "Restored by the Fords'" Leanne and Steve Ford.
HOLMES THIS 2021
This year, Mike announced a new HGTV show, "Holmes Family Rescue," where he will star with Mike Jr. and Sherry. The show will focus on reconstructing poorly constructed homes.
Mike will also appear in the makeover series "Road the Block" on HGTV where he will renovate Los Angeles properties against other contestants for a cash prize.
Please fill in your e-mail so we can share with you our top stories!