Mike Holmes' Kids Are Following in His Footsteps — Meet the HGTV Star's Family
Mike Holmes is a successful actor and a doting father to three grown-up kids, Sherry, Amanda, and Mike Jr., who followed in his footsteps.
Mike Holmes learned the fundamentals of construction from his father, who guided him from his childhood years.
When it was his turn to become a dad, his children did not find any interest in his line of work. However, he nurtured them with a father's love and support until they eventually fell in love with building things.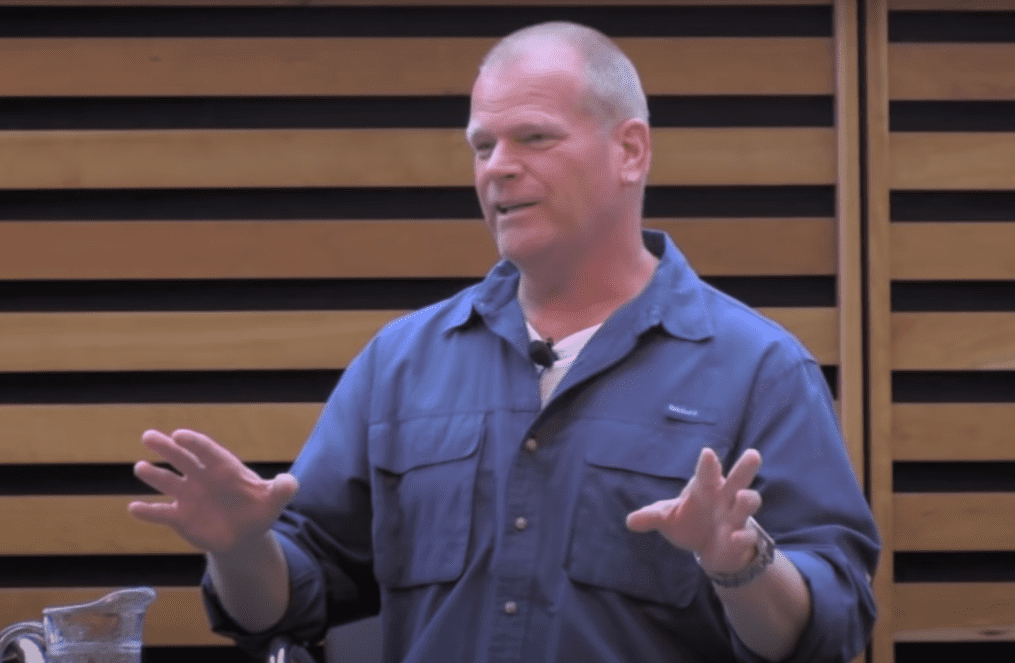 Now, all three of his children, Sherry, Amanda, and Mike Jr., are grown-up and have followed in Holmes' successful path -- get to know them.
MIKE HOLMES JR. 
Growing up, there was one thing Holmes' only son knew; he was nowhere near interested in becoming a contractor.  
Mike Jr. initially wanted to become a firefighter, but things changed when he turned 14 and became a protégé of his famous builder father.
Holmes' son took construction as a summer job and "fell in love with it." Mike Jr. starred alongside his father on the HGTV show as a site supervisor, which prepared him to take over the family business.
At 14, Mike Jr. already appeared on "Holmes on Homes," which frightened and intimidated him. However, he got used to having the cameras rolling and completing projects with his dad.
The network boasts several shows that revolve around building homes, including "A Very Brady Renovation," which is a spin-off of "The Brady Bunch."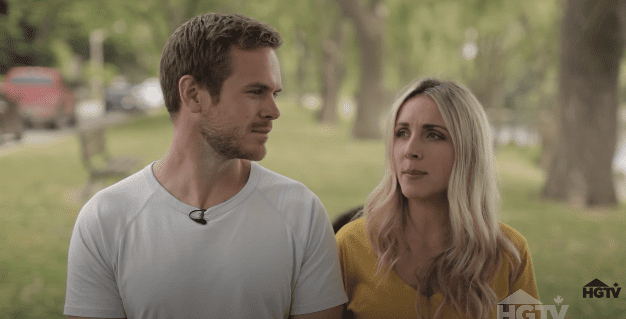 "My dad is a perfectionist," the six-foot-three builder said. "He's an old-school kind of guy. 'Do it right the first time.' 'Don't take sick days.' 'Work it off.'"
Inevitably, there have been disagreements and small arguments in their family, but Mike Jr. knows his father's intentions are always for the best.
He shared that the best advice that he received from his father is to treat others the way you want them to treat you.
Now, nearing his 30s, Mike Jr. already has a family of his own. In 2017, Mike Jr. married Lisa Grant in a beautiful outdoor ceremony.
"Lisa always had a special place in my heart," the groom said after their wedding. "People who have known me the longest know that. I would light up whenever I saw her. I knew I was going to marry her."
Before he walked down the aisle, Mike Jr. shared a sweet moment with his father, who gifted him a pair of cufflinks.
SHERRY HOLMES
Like her brother, Sherry never wanted to have a career like her father's, but somehow fell in love with building and followed Holmes' footsteps.
Sherry did not want a career and simply wanted to make money to travel the world. She used to get bored easily, which made her think settling down with one job was not going to work.
However, in 2008, Sherry joined her family's collaborative project with the Make It Right Foundation to make ends meet.
With no construction interest or experience, she found herself pushing the limits and loving the task before her. "It was phenomenal," she described. "I would do it again in a heartbeat."
According to her father, Sherry became a professional at tiling. "She's better than other guys that have been tiling for years," he said. "She's creative. She likes trying different colors, patterns, different types of tiles."
Sherry is now a mother to a beautiful little girl named Cali, whom she shares with her husband, Blake. However, she will still appear on television's "Holmes Family Effect."
AMANDA HOLMES
Holmes' eldest child, Amanda, also chose a career in the same field and works for their family business. However, she doesn't like getting media attention.
For several years, Amanda battled Crohn's disease and remained open about her condition to her family and friends. Amanda was first diagnosed at the age of 18 after having a stomach ache-turned-fatigue and severe weight loss.
Despite living with the inflammatory bowel disease, Amanda is happily married with a son named Wyatt and works well in their business.
"Holmes on Holmes" is one of the shows she appeared in with her father. The others are "Holmes and Holmes" and "Holmes Inspection," which are all on HGTV.
The network boasts several shows that revolve around building homes, including "A Very Brady Renovation," which is a spin-off of "The Brady Bunch."
Some of HGTV's most famous stars helped in renovating and restoring the old Brady home, including the "Property Brothers" Jonathan and Drew Scott, "Good Bones'" Mina Starsiak, and Karen E. Laine, and "Restored by the Fords'" Leanne and Steve Ford.