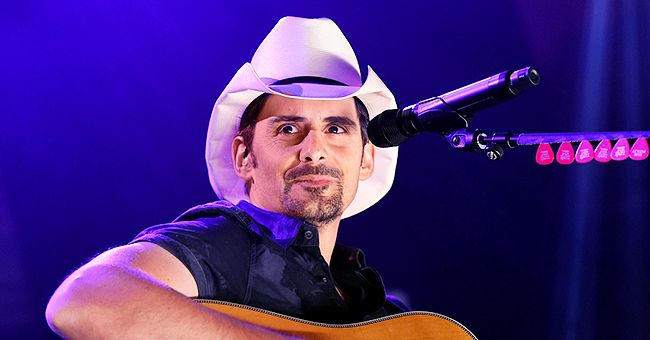 Getty Images
Brad Paisley Once Wrote a Song about Giving up His Girlfriend for Fishing — inside Its Story

Before he became a country music superstar, Brad Paisley made a hilarious song about choosing between a girlfriend and fishing. In this funny tune, fishing trumps love life.
Paisley was studying at Belmont University in Nashville when he and his friend, Frank Rogers, co-wrote a song for a school concert, as reported by Wide Open Country. They came up with the song, "I'm Gonna Miss Her (The Fishin' Song)."
Paisley eventually signed up with Arista Nashville, and Rogers became his music producer. The song did not make the cut for Paisley's first album, "Who Needs Pictures."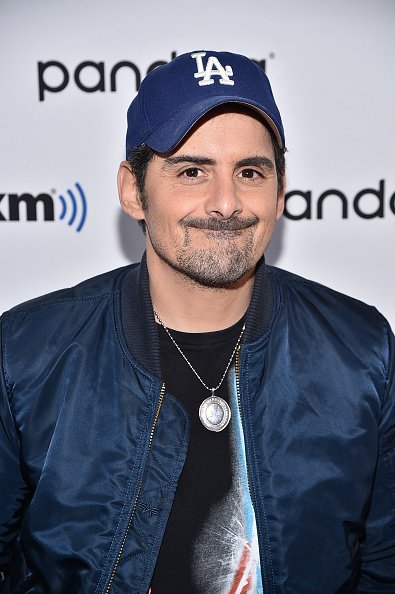 Brad Paisley at SiriusXM Studios on November 18, 2019 in New York City. | Photo: Getty Images
WAITING FOR RIGHT TIMING
At that time, Rogers wanted the song to come from an established singer. He feared that the song, especially coming from a newcomer, would turn off female fans.
Other big names in country music, like Alan Jackson, George Strait, and Garth, expressed interest in the song. But Paisley held on to it, waiting for the right timing.
Finally, in 2001, he released the song as part of his album "Part II," as reported by The Boot. The song became a hit and Paisley's third number one song.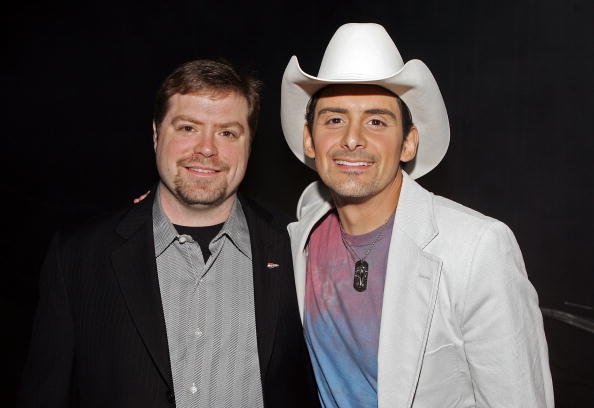 Frank Rogers and Brad Paisley at the MGM Grand Garden Arena on May 23, 2006 in Las Vegas, Nevada. | Photo: Getty Images
REAL-LIFE LOVE INTEREST
The tune amuses fans with its lyrics about a man's lover threatening to dump him if he keeps leaving her alone at home to go fishing. The hilarious lines go, "I'm gonna miss her/ Oh, lookey there, I've got a bite."
The country superstar's wife Kimberly Williams-Paisley, who was his girlfriend at the time, plays his jealous lover in the music video. The couple tied the knot two years later. Jerry Springer and Dan Patrick also appear in the music video.
With over 11 million albums sold, he is also one of the genre's best-selling artists.
A WELL-DECORATED ARTIST
The song earned Paisley Country Music Award (CMA) nominations for Song of the Year, Single of the Year, and Video of the Year.
Paisley is among the most decorated country music artists. He has brought home three Grammy Awards and 14 CMA awards, among others.
With over 11 million albums sold, Paisley is also one of the genre's best-selling artists and a member of the Grand Ole Opry, one of the greatest honors bestowed to country music artists.
According to Billboard, Paisley's other great hits include "American Saturday Night," "Ticks," and "A Man Don't Have to Die."
Almost two decades have passed since the song was released, but "I'm Gonna Miss Her" has remained a radio staple, as reported by Taste of Country. It continues to amuse older and new fans.
The subject of fishing is not uncommon in country music. Aside from "I'm Gonna Miss Her," other iconic songs that involve fishing include "Fishin' in the Dark" by Nitty Gritty Dirt Band and "Just Fishin" by Trace Adkins.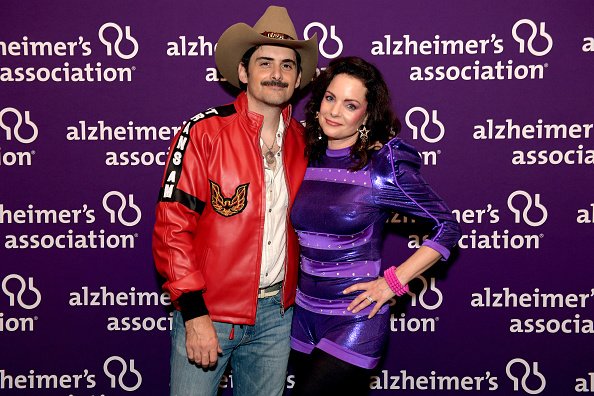 Brad Paisley and Kimberly Williams-Paisley on September 29, 2019 in Nashville, Tennessee. | Photo: Getty Images
Country music artists and fans recently mourned the passing of legendary musician Kenny Rogers. Paisley was among those who paid tribute to the well-loved singer.
He and Darius Rucker performed Rogers' "The Gambler" and "Lucille," two of the late singer's greatest hits. The beautiful tribute evoked nostalgia among country music lovers.
Please fill in your e-mail so we can share with you our top stories!