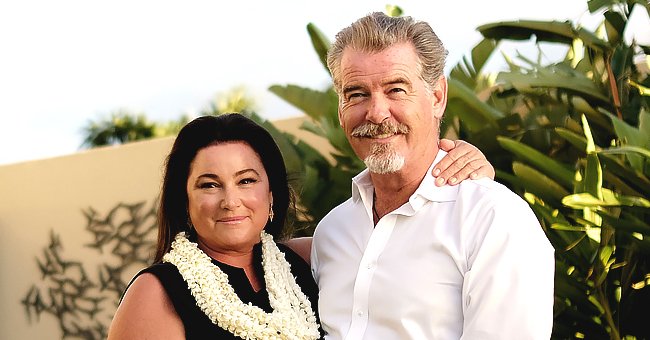 Getty Images
How Pierce Brosnan and His Family Are Quarantining Amid the COVID-19 Pandemic
Pierce Brosnan is one of Hollywood's most famous names. While he's not doing much acting at the moment, the former "James Bond" frontman still makes appearances from time to time.
However, like many across Hollywood, the actor has also had to remain reclusive over the past few months. With the novel coronavirus pandemic still in full force, Brosnan gathered some of his family members and is now quarantining in Hawaii.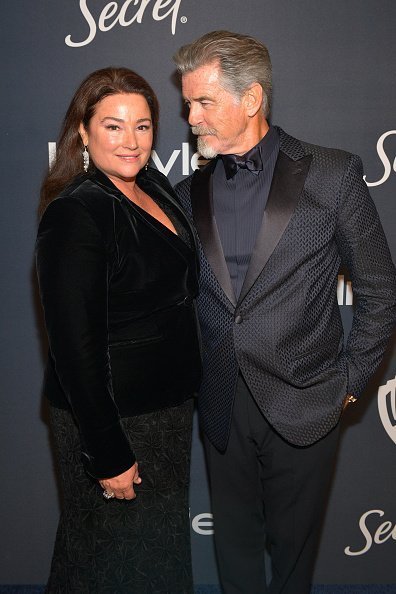 Keely Shaye Smith and Pierce Brosnan at The 2020 InStyle And Warner Bros. 77th Annual Golden Globe Awards Post-Party. | Photo: Getty Images
Recently, news sources got in touch with the British actor. In an interview, he gave viewers a sneak peek into his residence, as well as what it's like to be at home with his family.
The Hawaii residence houses Brosnan, his wife, Keely Shaye Smith, and their two sons — Dylan and Paris. While the actor didn't reveal much about his activities, some media reports have captured him taking walks on the beach with his wife.
On the reason for the move, Brosnan pointed out that he believed it was best to stay with his loved ones at this period; in part, he explained,
"I wanted to be with my family. We have a wee cottage out there on the North Shore, and it sits on [five] acres."
The actor didn't give details on how long he and his family will be there. With many states gradually reopening, thousands are beginning to come out of self-isolation.
Still, the fact that the family is with him means there might not be much of a reason to leave so soon. Hawaii is a stunning place, after all.
Brosnan is also using this period to finish up on his memoir.
The actor has also been involving himself in several activities. Paparazzi pictures have shown him and Keely on the beach, taking hikes, as they continue to remain active while on lockdown.
Brosnan is also using this period to finish up on his memoir. The 67-year-old actor has been writing the book for a while, and he believes that this period could help him focus and get it done.
As he explained, he has gotten to the point in life where he feels compelled to put things down. However, it could also be a challenge to recollect some of his life's events.
Apart from his memoir and physical activities, the actor has managed to celebrate some of life's milestones. He recently shared pictures of his deceased daughter, Charlotte, on social media to mark the anniversary of her death.
Charlotte was the daughter of Pierce and his first wife, Cassandra Harris. She died of ovarian cancer in 2013 — 22 years after her mother passed away from the same disease
Apart from remembering Charlotte, Brosnan recently congratulated his son, Dylan, for graduating from the University of Southern California.
With the pandemic forcing the school to cancel commencement ceremonies, Brosnan took to social media to celebrate Dylan. With his family around and a number of activities to get to, Brosnan appears busy as he was during his acting days.
Please fill in your e-mail so we can share with you our top stories!