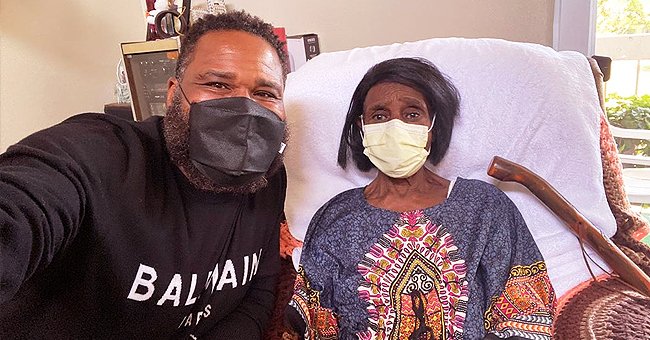 Instagram/anthonyanderson
What Happened When Anthony Anderson Visited His 94-Year-Old Grandmother Amid the COVID-19 Pandemic
"Black-ish" actor Anthony Anderson visited his grandmother on Wednesday and shared a picture of them, giving details of his visit to his fans on Instagram.
Actor Anthony Anderson loves his 94-year-old grandma so much and he visited her yesterday. The actor shared a picture of himself and his granny on his Instagram page.
The picture showed the Anderson in a black sweatshirt, wearing a black facemask, while his grandma wore an African print dress and white facemask, and was sitting on a chair.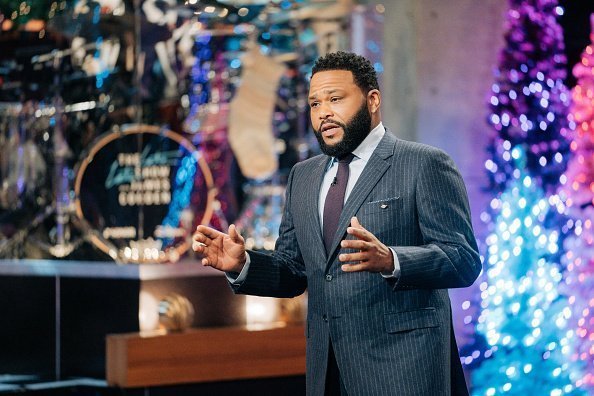 Anthony Anderson guest-hosts "The Late Late Show with James Corden" airing Wednesday, December 11, 2019. | Photo: Getty Images
In the caption to his post, Anderson narrated his visit to his grandma. He said he stood in her courtyard when he got to her place to respect her social distancing wishes.
However, when his grandma, who lives alone, saw the flowers he brought for her, she wondered how she would get them, prompting Anderson to take it to her doorstep. When he got there, she asked him to come in since he was already upstairs. The actor added:
"Today she didn't call me fat but did say my sweater was tight!"
Concluding his post, Anderson said he spent an hour and a half with his grandma and that when he was leaving her house, she gave him a trash can to empty for her.
While many of the actor's fans are not used to seeing his grandmother, they already know his mother, Doris Hancox, who joined the cast of "Black-ish" in 2017.
The mother-son duo starred in a Super Bowl clip in February.
Doris, who claimed to be funnier than her son, was fulfilling her long-held dream of being an actress. She could not achieve that dream earlier because she became a single mom at the age of 18 and had to raise her son.
Doris enjoyed working on her son's sitcom as well as his game show and said she loved every minute she had on both.
On the other hand, Anderson said he was pleased for his mom and said he would give her the opportunity to live her dreams now that he could.
The mother-son duo starred in a Super Bowl clip in February, which showed Doris repeatedly testing her new T-Mobile phone service after Anderson switched it from Verizon.
The loving mom kept calling her son while he was at a series of locations, telling him how to show appreciation and say how much she loved him.
Anthony Anderson's sitcom, "Black-ish," has since its first episode in 2014, told hard truths about many issues bordering on race and wealth, which sometimes could be from a personal perspective.
During an interview on Deadline's "Contenders TV," the actor spoke about how he got the inspiration for some of the stories told on his show.
Anderson said they were based on personal experiences and that the production team tried to tell the best stories from those experiences, to resonate with the audience and grab their attention.
Please fill in your e-mail so we can share with you our top stories!