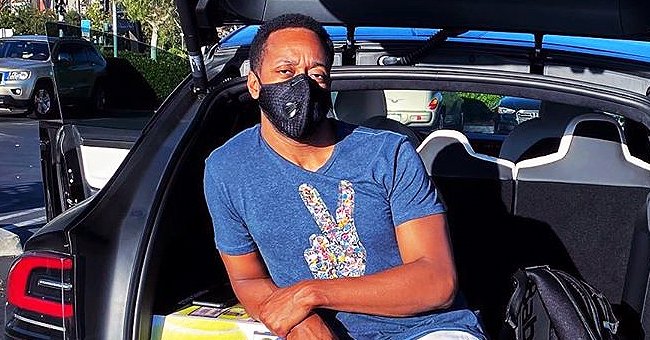 Instagram/jaleelwhite
Jaleel White Shares Fact about Old Wooden Tennis Rackets and Shows Process of Creating New Ones
Actor Jaleel White decides to educate his fans and followers on Instagram on the history of tennis rackets and the evolution in their stringing process in a recent post.
The actor and comedian, White shared his enthusiasm for tennis in a recent Instagram post. The 43-year-old shared an interesting slide of photos and a video to share his interests with his fans and followers. The first photo featured White, all geared up for a great match. He captioned it,
"Athletically Distanced ? Tennis strings by Cliff. Fun Fact: Old wooden tennis racquet strings were made from cat guts. ??"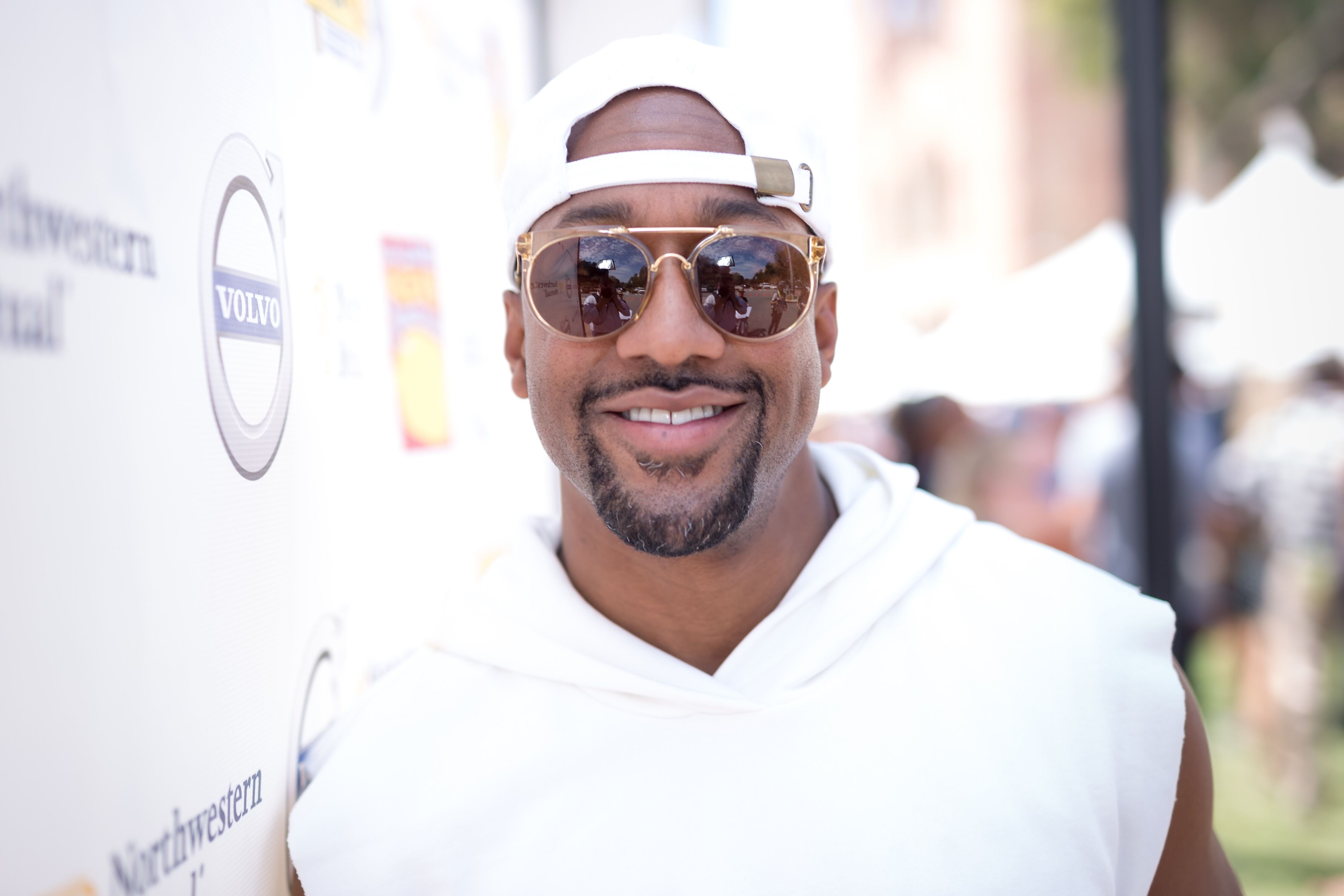 Jaleel White arrives for the 8th Annual L.A. Loves Alex's Lemonade at UCLA Royce Quad on September 9, 2017. | Photo: Getty Images
The picture showed a fit-looking White sitting in the trunk of his car in a coordinated blue and yellow shorts and t-shirt ensemble, holding a pristine black and yellow tennis racket with a black face mask hiding most of his face.
Following the actors' picture was a video of his black and yellow racket being strung by an elderly man with a spotless stringing machine.
The video captured the wide difference between today's methods and the methods the actor described in his caption.
The last slide of the post was a picture of a much older racket with strings that were possibly done using cat guts, as he said. The actors' followers praised how dashing he looked in his athletic garb while others expressed their disdain at the gory stringing method used long ago.
...the actor allegedly almost turned the situation into a physical altercation, leading to him getting banned from the studio
White has been an actor for a long while since he was a child. He first came to television in the 1989 sitcom, "Family Matters," as Steve Urkel, and from there, launched his career.
In 2012, after several productions including appearances in some shows and movies, he appeared as a contestant in season 14 of ABC's "Dancing With the Stars."
After dancing his way to 7th place, he was eventually voted off the show. After the announcement was made, the charming actor said:
"I'm going to tell you a secret. I really only thought I would last three dances in this competition, so to get this far, I've made incredible friends..."
By his side was his dance partner, Kym Johnson, with whom he was voted off the competition. Although his parting words seemed full of gratitude and goodwill, the actor reportedly had unpleasant run-ins with producers and even Johnson, while on the show.
According to Daily Mail, White was already making enemies barely two weeks into the show. The report claimed that the former "Family Matters" star flipped out at his partner, Johnson, during rehearsal, calling her stupid.
When the producers and others tried to step in, the actor allegedly almost turned the situation into a physical altercation, leading to him getting banned from the studio for the day.
They all chalked it up to unbearable stress mounted on the actor, and rehearsals returned to normalcy after a while.
As a famous child star, the permanent tag of being "Steve Urkel" has stuck with White. The DWTS alum admitted that he struggled to shirk off the nerdy character continuously linked to him.
These days, with the rather eventful DWTS days and hopefully, Steve Urkel remaining in the past, White has been busy working on his career while also leaving one occasional lesson or two for his fans.
Please fill in your e-mail so we can share with you our top stories!