See Tina Lawson's Stepdaughter Bianca Flaunt Fashionable Outfits in New Pics While Promoting Self-Love
Tina Knowles' stepdaughter Bianca Jasmine Lawson showed off her chic outfits in a recent photoshoot and rocked all of them. The collection looks simply amazing!
Bianca Jasmine Lawson is looking fine as wine. The step-daughter of Beyoncé's mom Tina Knowles served her fans with plenty of pictures of herself on Instagram as she rocked different outfits during a photoshoot. 
The beauty posted the photos with a lengthy caption about the importance of being kind and compassionate to ourselves. She recently talked to her friends about self-love and wanted to share the message with her fans. 
Sharing some wisdom on how it is easy to overlook the way we treat ourselves, Lawson went on to talk about     forgiveness, self-reflection, and patience, saying:
"We're human and imperfectly perfect. I think the lesson is to love ourselves fully no matter what. Even in our darkest times. 

FANS THINK SHE LOOKS AGELESS 
Lastly, Lawson reminded her fans that everybody is entitled to the freedom of expression and that people should live their lives in their own terms. 
It is hard to believe that Beyoncé's step-sister is already 41 years old when she still looks like she is in her 20s. Her fans who swarmed the comments section feel the same. 


Lawson is an actress and producer who was born on March 20, 1979, in California, USA. She is the daughter of Richard Lawson and Denise Gordy. 
The 41-year-old is famous for her youthful appearance. Besides Beyoncé, she is the step-sister of Solange Knowles and Marvin Gaye Jr., the son of Motown star Marvin. 


TINA AND BIANCA'S RELATIONSHIP
Beyoncé's mom is married to Lawson's dad, actor Richard Lawson. She had known him for years and years and his late sister was her best friend. 
After Knowles ended her marriage with Matthew Knowles, she and Lawson's dad reconnected. During that time, she was praying that she would meet someone who had all the qualities she wanted in a man.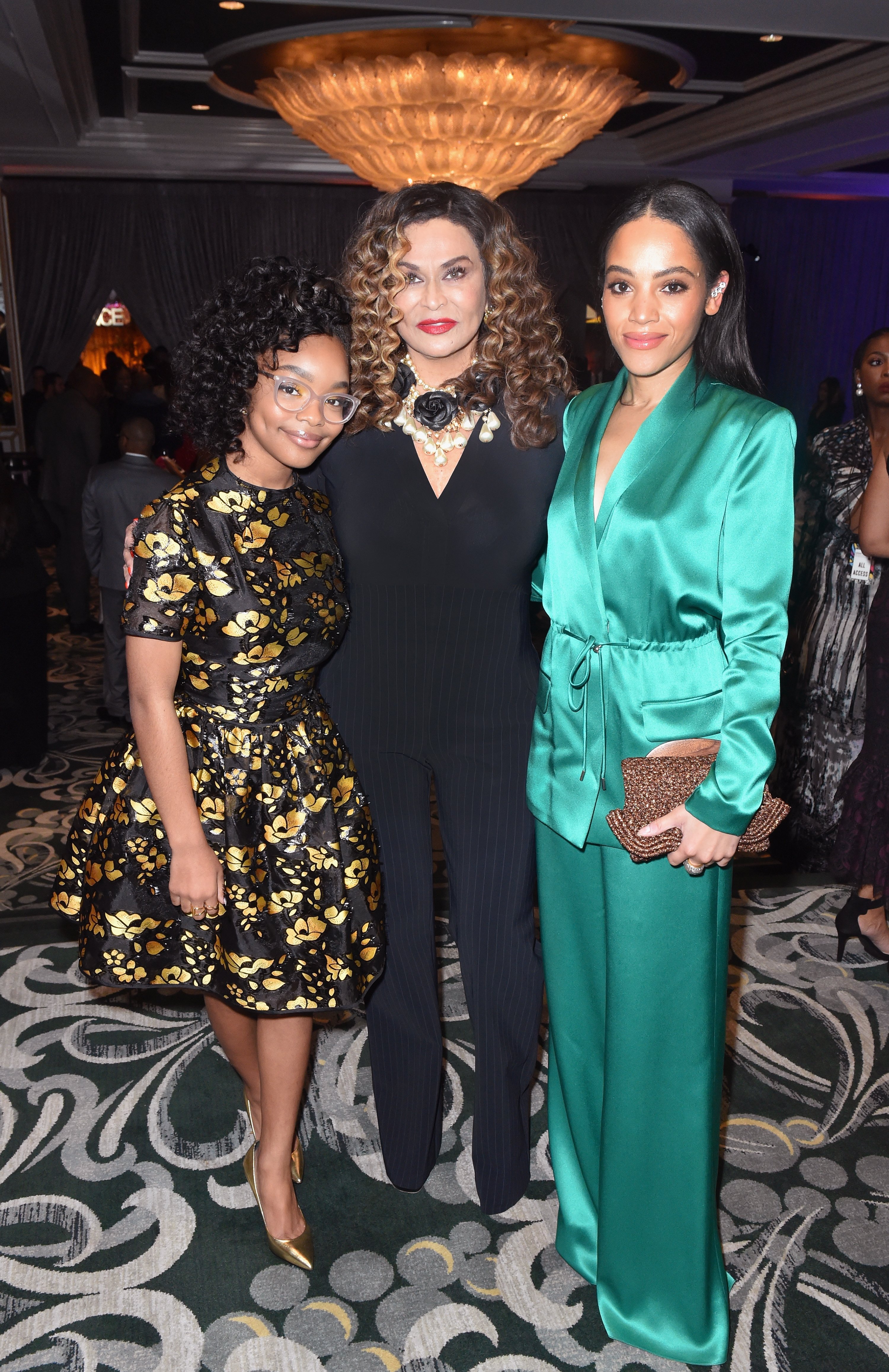 Although the pair had been going out for some time, it was Beyoncé's daughter Blue Ivy who suggested that they get married. That was the first time they considered tying the knot seriously and eventually did. 
Lawson describes her step-mom as a down to earth person who she can talk to about anything and everything all day long. Knowles refers to her as her "bonus daughter."