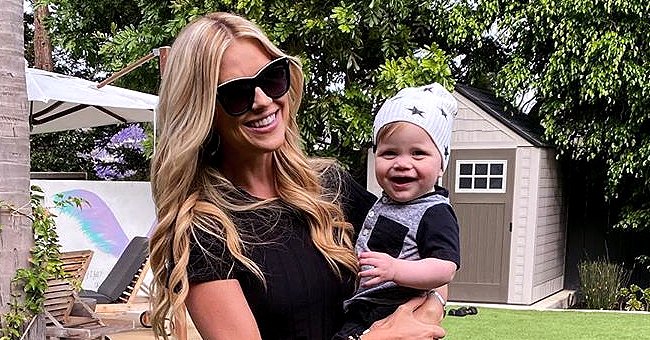 instagram.com/christinaanstead
Christina Anstead Celebrates 10th Month since Baby Son Hudson Was Born with an Adorable New Pic
Christina Anstead presented her youngest son with a 10-month tribute on Instagram. The blonde beauty is mom to two boys and a girl and loves sharing heartwarming photos of them all.
On Monday, Christina Anstead took to Instagram with a sweet photo featuring a newly 10-month-old Hudson. Anstead welcomed her second son with husband Ant Anstead last September.
The real estate worker also shares a nine-year-old daughter, Taylor Reese, and a four-year-old son, Brayden, with ex-husband Tarek El Moussa. The post is found below.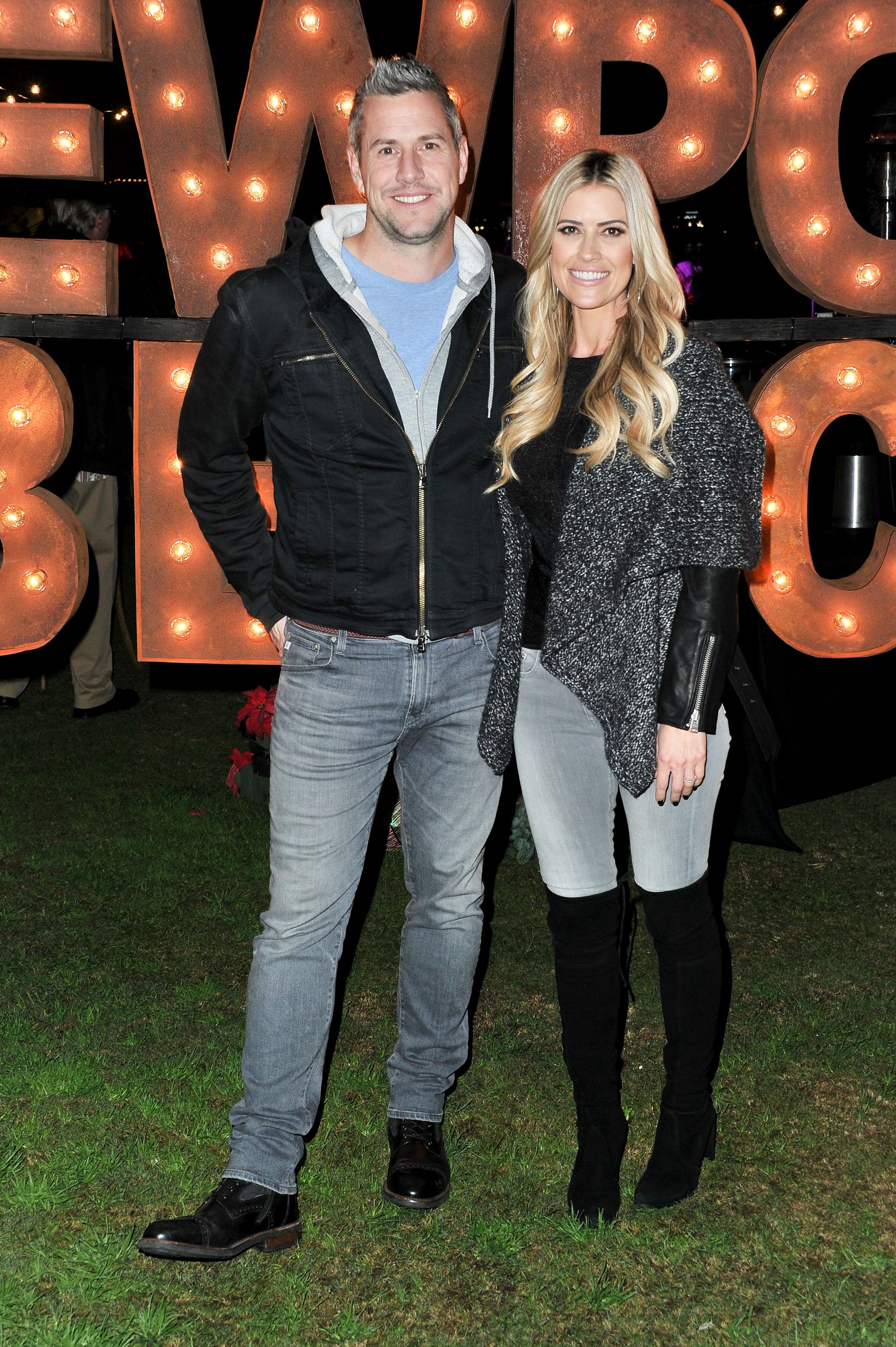 Christina Anstead and Ant Anstead attend the 111th Annual Newport Beach Christmas Boat Parade opening night on December 18, 2019. | Photo: Getty Images
CHRISTINA CELEBRATES HUDSON'S FIRST TEN MONTHS
Ant also shares two children, Amelie and Archie, from his previous marriage to Louise. Ant and Christina wed in 2018 after both leaving their spouses.
The "Christina on the Coast" star's latest photo features little Hudson sitting on some well-kept lawn grass in front of his mom. Christina lay on her side with one arm supporting her head and the other holding Hudson.
The mother-son duo looked at each other in the sweet shot. Hudson wore a gray and black long-sleeve shirt with matching black pants and a tiny pair of white shoes.
TAKING A STEP BACK AFTER BIRTH
"Happy [10] months Hudson - love being your mama," captioned Christina. The 37-year-old hosts TLC's "Flip or Flop" alongside her husband. On social media, she shares the harsh realities of motherhood.
In September, soon after giving birth to her third child, Christina jumped online and described how tired she felt after throwing Taylor a birthday party. She encouraged fans to listen to their bodies.
Christina explained that she was doing well and getting sufficient rest a week after delivery. However, the birthday party caused her to have abdominal pain, which hit her hard the next morning.
CHRISTINA GETS REAL ABOUT BEING A MOM
Last October, Christina recalled a morning that saw her looking like "a hot mess" as she dropped her daughter off to school while a newborn Hudson cried in the car.
When daughter Taylor asked her what if paparazzi caught her looking how she did, Christina responded that she wouldn't care as she looked like any new mom. Taylor then claimed she wanted three children and for her mom to be there to help.
In the caption, Anstead added: "Newborn life is hard. It's not all Instagram filters of perfection that people put out there." She then told her followers that her limited presence on the platform was because she literally had her hands full with the kids.
HUDSON PICKS UP NEW WORD ON WALKS
Hudson is now starting to speak, which should make things slightly easier for his mother. Last month, Christina revealed the new word her son had learned alongside a touching photo of Hudson smiling in his mom's arms.
"His new thing now is saying "wow," especially on walks when cars drive by," she explained. At the time, Christina was again celebrating yet another of her son's milestones — his nine-month landmark.
Please fill in your e-mail so we can share with you our top stories!