Inside Jazz Legend Miles Davis' Complicated Love Affair with French Singer Juliette Gréco
The first time the trumpeter traveled out of the US, he fell in love with the capital of France, but it wasn't only the famous city that caught his heart but also a woman that was going to play an important part in his life.
When late jazz legend Miles Davis was just 22 years old, he had the first opportunity to travel outside of the US with his celebrated Miles Davis Quintet being invited to the Paris International Jazz Festival, and the trip changed his life forever.
It was 1949, and the prestigious jazz festival was being celebrated for the first time since World War II ended, and French jazz fans were delighted to welcome Davis and listen to his wonderful music.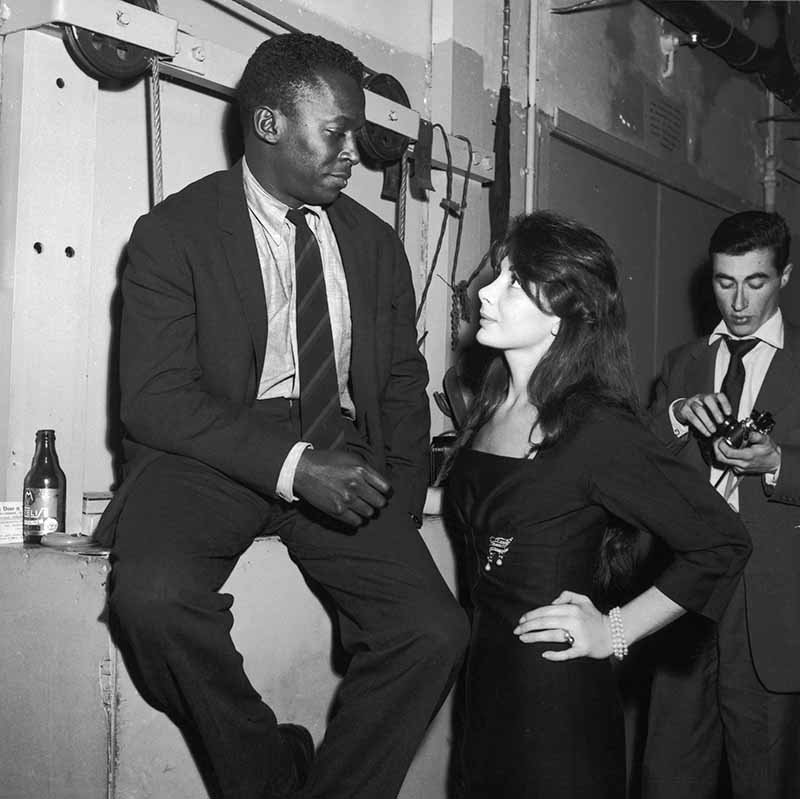 Davis couldn't help but notice that, as a Black man, he was treated much better in France than he had been to that point in the US, which was still under segregation laws. This fact forever changed Davis' views about race in his home country.
Apart from this realization as a Black man, and the incredibly warm welcome of the Parisian public, fate also had it for Davis to meet a woman that was never going to leave his heart, French actress and singer Juliette Gréco, now 93.
MEETING GRÉCO
Gréco went to see him play at the Salle Pleyel concert hall. They met right after Davis' band had finished playing and Davis felt immediately drawn towards her even though he had no idea that she was a celebrity.
It was the "city of love," after all, and as Davis recalled in his autobiography years later, the two took a romantic walk along the Seine, holding hands and kissing. He also admitted that it was with her that he found out what real love was.
"I didn't speak English, he didn't speak French. I haven't a clue how we managed. The miracle of love," Gréco shared many decades later.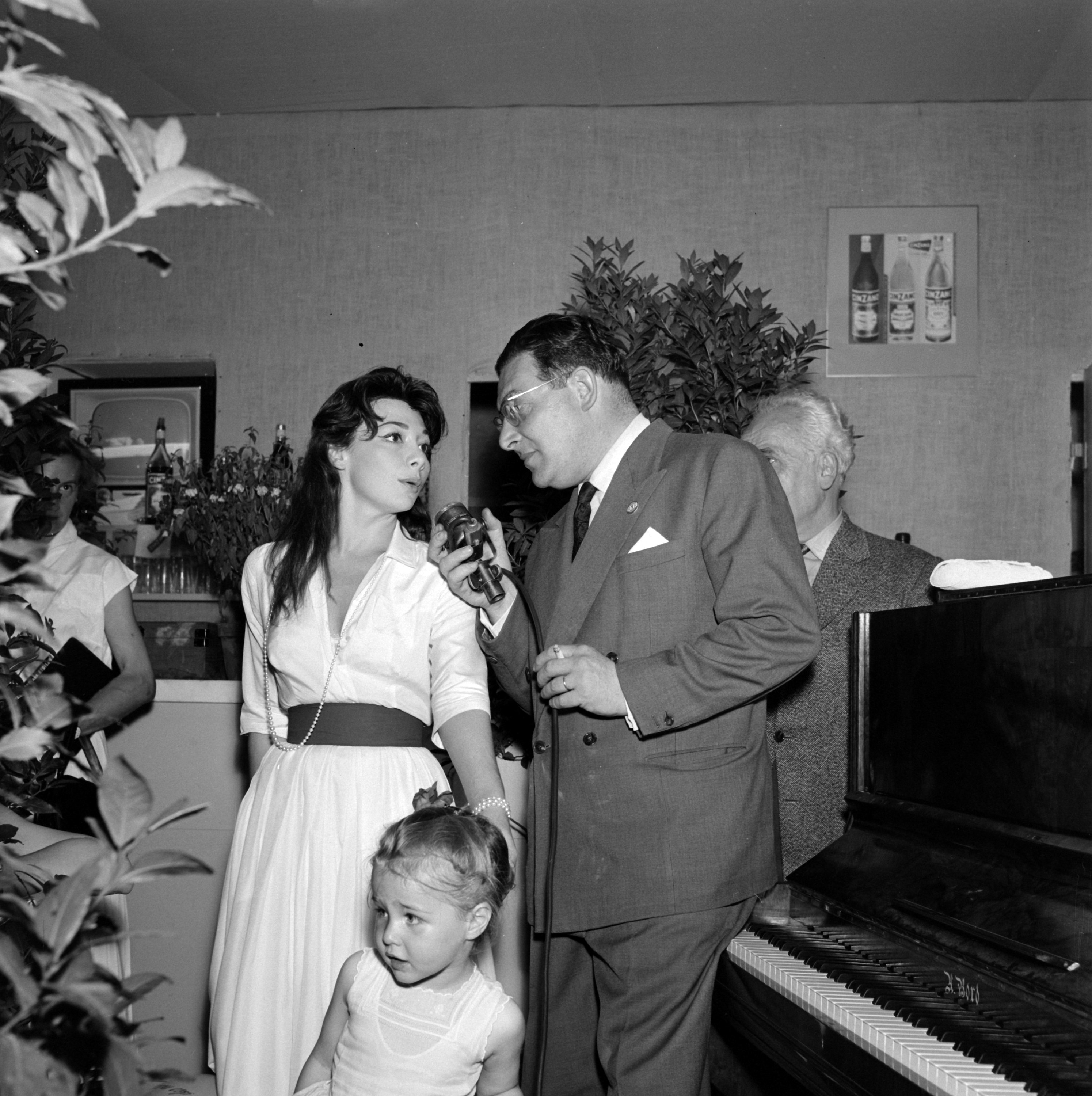 Gréco took young Davis under her wing during his stay, introducing the musician to the Parisian intellectual elite which included the likes of painter Pablo Picasso and philosopher Jean-Paul Sartre.
Davis would regularly show up at Le Tabou in Saint Germain to watch Gréco and Boris Vian play jazz songs. Meanwhile, the love between Davis and Gréco became impossible to ignore.
As the story goes, Sartre himself asked Davis what was taking him so long to marry Gréco, prompting Davis to admit that he loved her too much to do that to her, considering the racial prejudices that still existed in the US where Gréco's image and singing career were going to end up destroyed.
And as much as Davis loved Paris where he was treated with admiration and respect by society at large both as an artist and as a black man, and Gréco, whom he cherished his whole life, he was determined to return to the US to continue his impressive career.
Davis continued with his life in the US, but he and Gréco kept in touch and had a couple of chances to meet throughout the next decade, once in New York in 1954, and again in Paris in 1956, where they revived their romance for a while.
Miles Davis and two love affairs, Paris and Juliette Gréco.
"Juliette was probably the first woman that I had loved as an equal human being. She was a beautiful person… It was April in Paris. Yeah, I was in love."https://t.co/5EgZkz4Y9d pic.twitter.com/BKymtQ3HgD

— Alfons López Tena (@alfonslopeztena) August 22, 2019
ABOUT GRÉCO
Gréco was in her teens when the Germans occupied Paris in World War II, but that didn't prevent her from collaborating with her mother in the resistance which resulted in her arrest at the age of 16 in 1943.
After being released and losing her mother, Gréco managed to survive, thanks to the charity of her mother's friends. When Paris was freed by the end of the war, everybody was in a very difficult financial situation, but Gréco and her bohemian friends were glad to share whatever they had.
#HBD, Juliette Gréco!

With Jean Cocteau during the making of ORPHEUS (1950). pic.twitter.com/xCCxEU60KR

— The Daily (@CriterionDaily) February 7, 2020
During the postwar, Gréco quickly grew a reputation among artists and intellectuals of Paris' left bank, befriending and inspiring photographers like Henri Cartier-Bresson and Robert Doisneau.
Gréco's first artistic output was acting, but it was in singing that she found her true calling, and she first found success by turning her favorite poems by French authors into music.
Today is French singer and actress Juliette Gréco's 90th birthday.

© #GuyLeQuerrec/#MagnumPhotos pic.twitter.com/U0Iz4spoB7

— Magnum Photos (@MagnumPhotos) February 7, 2017
In 2006, already an undisputed legend of the French chanson, Gréco turned 80 years old, and even then, in a piece she wrote for The Guardian, the singer celebrated her love affair with Davis.
"Between Miles and me, there was a great love affair, the kind you'd want everybody to experience. Throughout our lives, we were never lost to each other," Gréco shared back then.
As Gréco revealed, Davis went to see her at her house a few months before his death from pneumonia in 1991, at the age of 65.