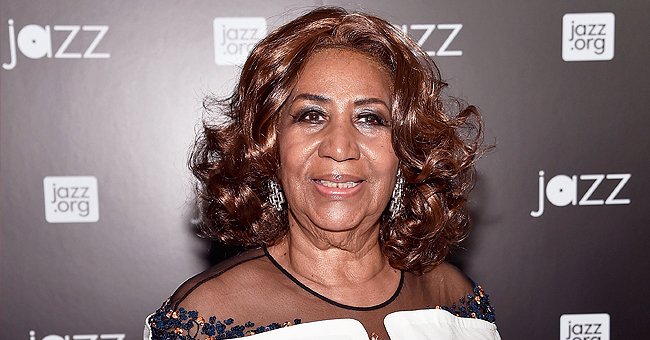 Getty Images
Aretha Franklin's Talented Granddaughter Victorie Flaunts Curves in Leopard-Print Swimsuit on a Boat

The young lady is the daughter of Kecalf Cunningham who is Franklin's son. She started off her music career back in 2015 when she sang in a special tribute made to her famous grandmother and showed that talent runs in the family indeed.
The so-called "Queen of Soul," Aretha Franklin's granddaughter, 20-year-old Victorie Franklin is determined to follow in her grandmother's footsteps. She is a beautiful young lady who enjoys her youth and has fun like any other. A couple of days ago she shared a series of photos of while she was on a boat wearing a cute bikini.
The great loss the world felt when Aretha Franklin passed away in 2018, left the best memories and indelible influence on contemporary musical history. However, it seems that her legacy might be soon held by young Victorie.
TALENTED AND BEAUTIFUL
Victorie's grandmother had been guiding and encouraging her to sing and play the piano for years. In fact, she recorded as one of the background singers for Aretha's last album which was released a few months before she passed away. These recordings were produced by Stevie Wonder.
More recently, the young artist has shared her performances on her social media: Twitter, YouTube, and Soundcloud. But not only does she have a talent for music, but she has also been an outstanding athlete who has played basketball with her high school team and ranked.
UNITED WITH HER GRANDMOTHER
Victorie and Aretha used to spend and share a lot of time together. When news of the Queen of Soul's death spread the world, the starlet made some special posts to honor her grandmother's legacy. Victorie shared on her social media a black and white video in which Aretha is singing and playing the piano.
As she posted the video, the young artist captioned it with a message that took her back to the moments she spent with her beloved grandmother, while listening to her playing the piano and singing. For many years they both shared their mutual love for music.
TRIBUTE TO HER GRANDMOTHER
It was hard for the world to lose an artist like Aretha, but for Victorie and her family, it was the loss of a loved one. Her love and how much she has been missed were revealed on the first anniversary of her farewell.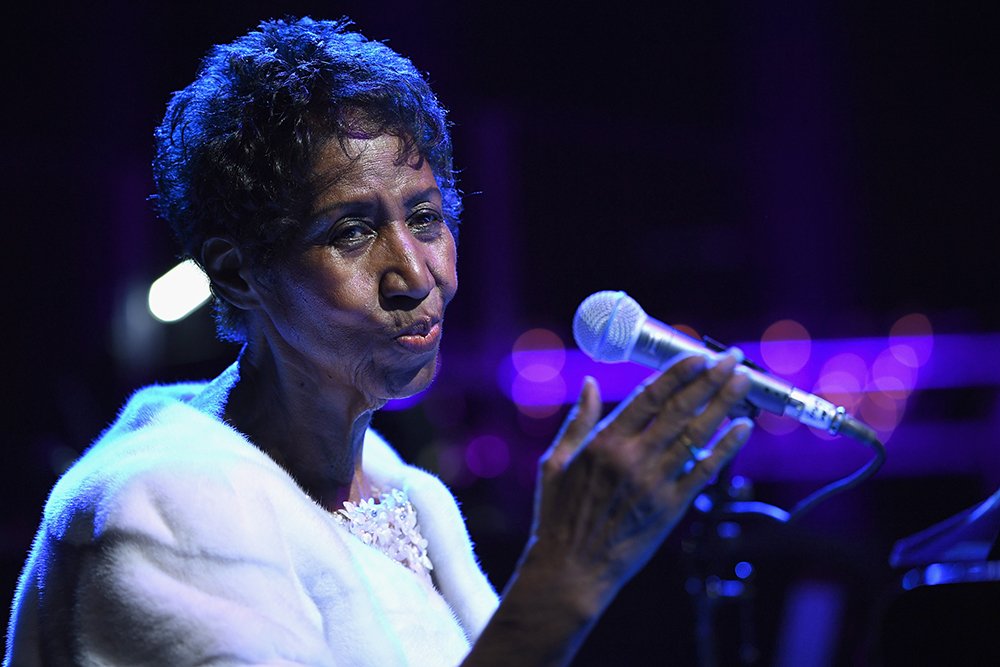 Aretha Franklin performs onstage at the Elton John AIDS Foundation Commemorates Its 25th Year at Cathedral of St. John the Divine on November 7, 2017 in New York City. I Image: Getty Images.
Kecalf Cunningham, Aretha's son, and Grace and Victorie, the singer's granddaughters, came together to remember and honor the Queen of Soul by sharing how she had inspired so many people with her music. It was an emotional yet happy moment since the unforgettable singer was always a woman close to her family, as she loved to take care of them.
Please fill in your e-mail so we can share with you our top stories!