Watch Snoop Dogg's Wife Shante Strut Her Stuff Wearing Black Leggings in a New Dancing Video
The Boss Lady is doing the best she can to keep not only her body in shape but also her spirit amid the coronavirus pandemic. In her more recent post, she shared her latest freestyle and sexy moves.
48-year-old rapper star Snoop Dogg's wife, Shante Broadus, did it again. The "Boss Lady", as her husband calls her, took to Instagram to post a video to show the latest dance moves she has been learning amid quarantine.
Broadus is not wasting any time during COVID restrictions to stay at home, so she has been taking some dancing lessons joined by choreographer JR Taylor at her own studio to keep her spirit up, her body in shape, and her sexy moves on top. She captioned the video:
"It's Not Friday But I Still Can Freestyle. Love Just Letting Go #BossLadyEntertainment #PAFOOOORM"
HANDLING RUMORS
Recent rumors have been testing the 23-year marriage Broadus and Snoop have. Though the couple has a past filled with arrest records and infidelities from the rapper, they have managed to overcome their issues and keep the long and strong relationship they still hold together.
However, the media broke with the latest news from YouTube personality Celina Powell, who alleged that she had an affair with Snoop in 2018. Powell also shared that interested fans could watch the video for a period of time by paying for it.
SNOOP'S REACTION
Shortly after the uncertain announcement made by Powell, Snoop took to Instagram to post a message saying how much he appreciates his wife for the ability to keep the family together even during the worst times.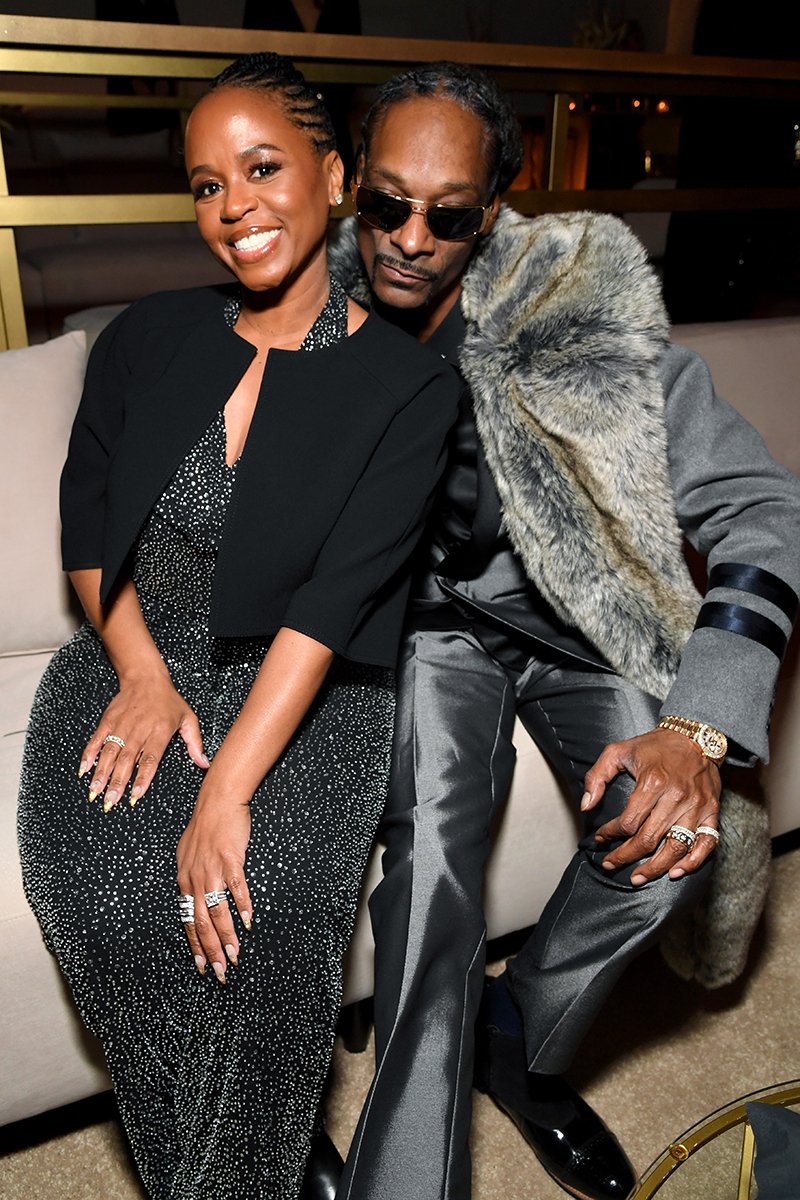 Later, Broadus posted some cryptic messages on her Instagram requiring not to be asked on relationship advice these days. She also posted a meme with laughing emojis that do not let drop any easy conclusion on what she thinks about the situation.
So far, the rapper and producer has not made any comments yet, however, his Instagram account was shut down for several hours in the middle of the storm, which made everyone wonder whether the rumors were true.
THE FAMILY
Singer, producer and entrepreneur, Snoop Dogg (born as Calvin Cordozar Broadus Jr.), met his wife when they were high school sweethearts, and got married in 1997. In 2004, Snoop filed for divorce but regretted his decision, so they did not split and renewed their vows in a lavish ceremony in 2008.
Today the couple shares three children: Cordé, who is 25 years old; 23-year-old, Cordell; and Cori their only daughter, who is 21 years old. They are also the grandparents of Cordé's children, 5-year-old Zion and 2-year-old Eleven. Their oldest son also had a baby last September, Kai Love, but died 10 days after being born.