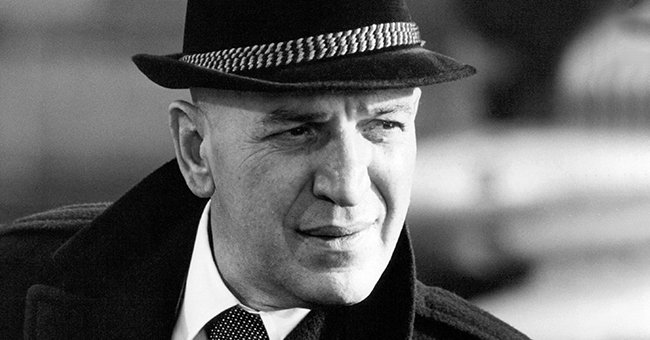 Getty Images
The Unforgettable Detective Kojak Telly Savalas' Life Changed When He Was Diagnosed with Cancer
Telly Savalas is most well-known for his role on the 1970s series "Kojak." However, he had a connection to actress Jennifer Aniston, and below, it is explained how he knew her.
Telly Savalas was the main star of the series "Kojak," where he starred as the bald, lollipop-licking New York Police Department detective Theo Kojak. He played the role for five years.
However, besides being the heart-stealing lieutenant, Telly was also a family man who had six children. A little-known fact about him was that he was also the godfather to Jennifer Aniston.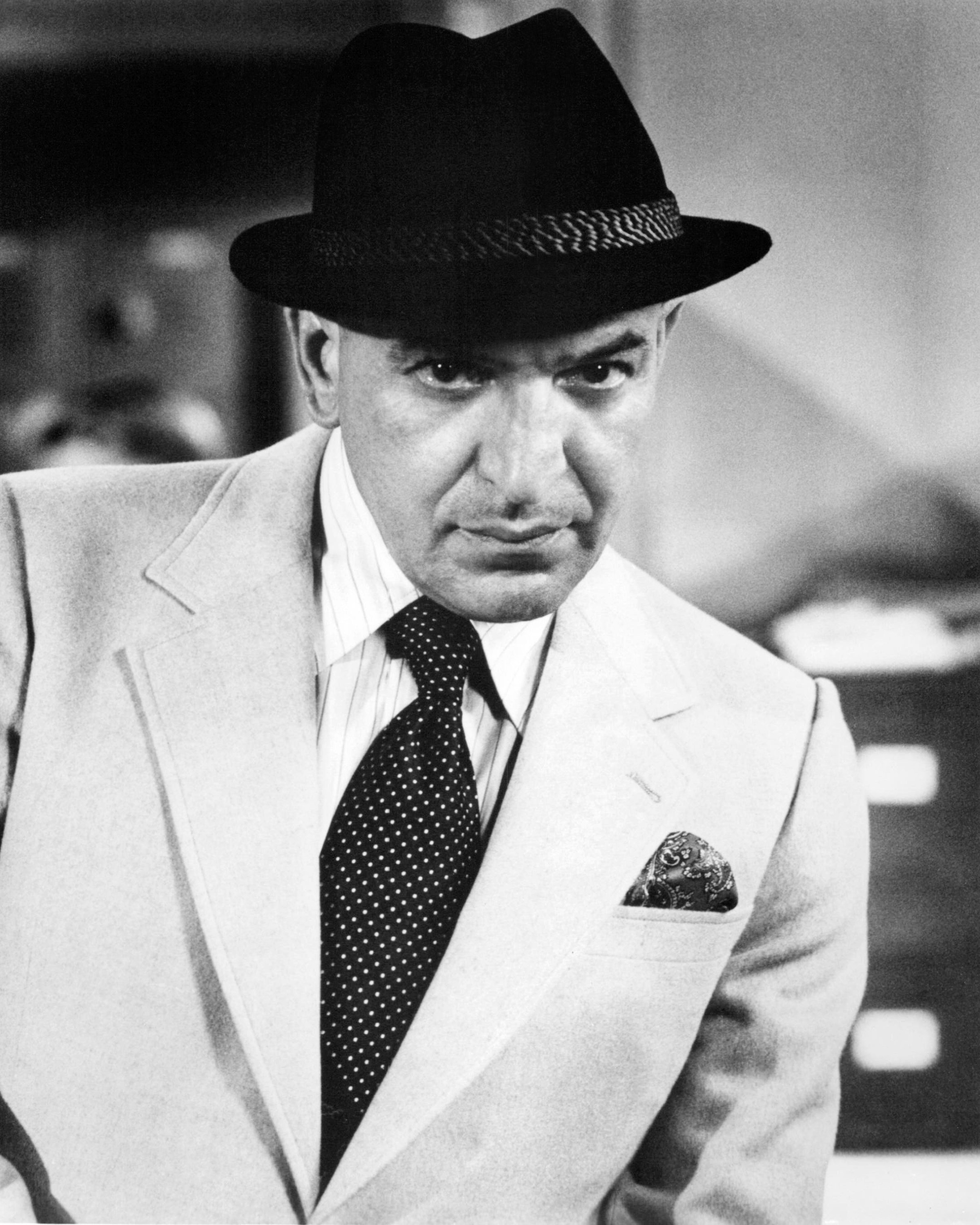 Telly Savalas as Detective Lieutenant Theo Kojak in the TV crime series "Kojak," circa 1975 | Photo: Getty Images
HIS BACKGROUND & PARENTS
Telly was born Aristotle Tsavalas in Garden City, Long Island, New York, on January 21, 1922. Christina Kapsalis Savalas, his mother, was an artist in New York City, while his father, Nick Savalas, first worked odd jobs.
He then became a cigarette businessman, did restaurant supply and general contracting, then became a restaurateur before owning a chain of Greek restaurants. Nick passed in 1948 while his wife died at 84 in 1988.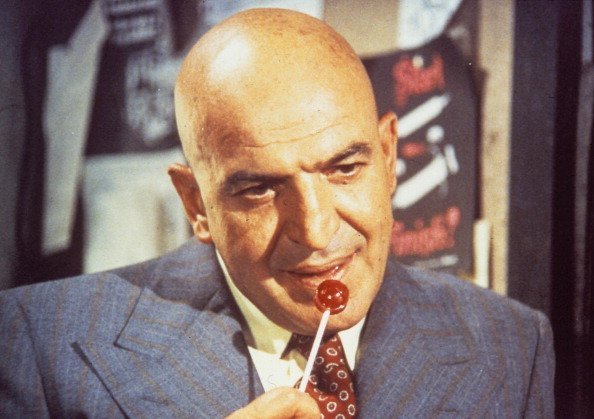 Telly Savalas stars as Detective Lieutenant Theo Kojak in the TV series "Kojak" on November 1, 1986 | Photo: Getty Images
Telly attended Massachusetts Cobbet Junior High School in Lynn before moving to New York's Sewanhaka High School. He was a great swimmer and spent a good part of his life promoting water safety.
MAKING A LIVING & SERVING HIS COUNTRY
Before Telly became a successful actor, he worked different odd jobs like his father. He and his brother, Gus, worked as newspaper vendors and shined people's shoes to help feed their family.
Sally Sheridan and Telly Savalas at The White Cliff of Dover Appeal Dinner on May 6, 1977 | Photo: Getty Images
Telly also worked as a lifeguard. In 1941, the future star joined the army before serving in World War II, where he was injured in a car accident, leading to him being discharged with a Purple Heart disability for his brave service.
The Greek-American future star only spent three years onboard before being injured. It took a bit of time for him to find his way to acting as he appeared to have an initial interest in the medical field.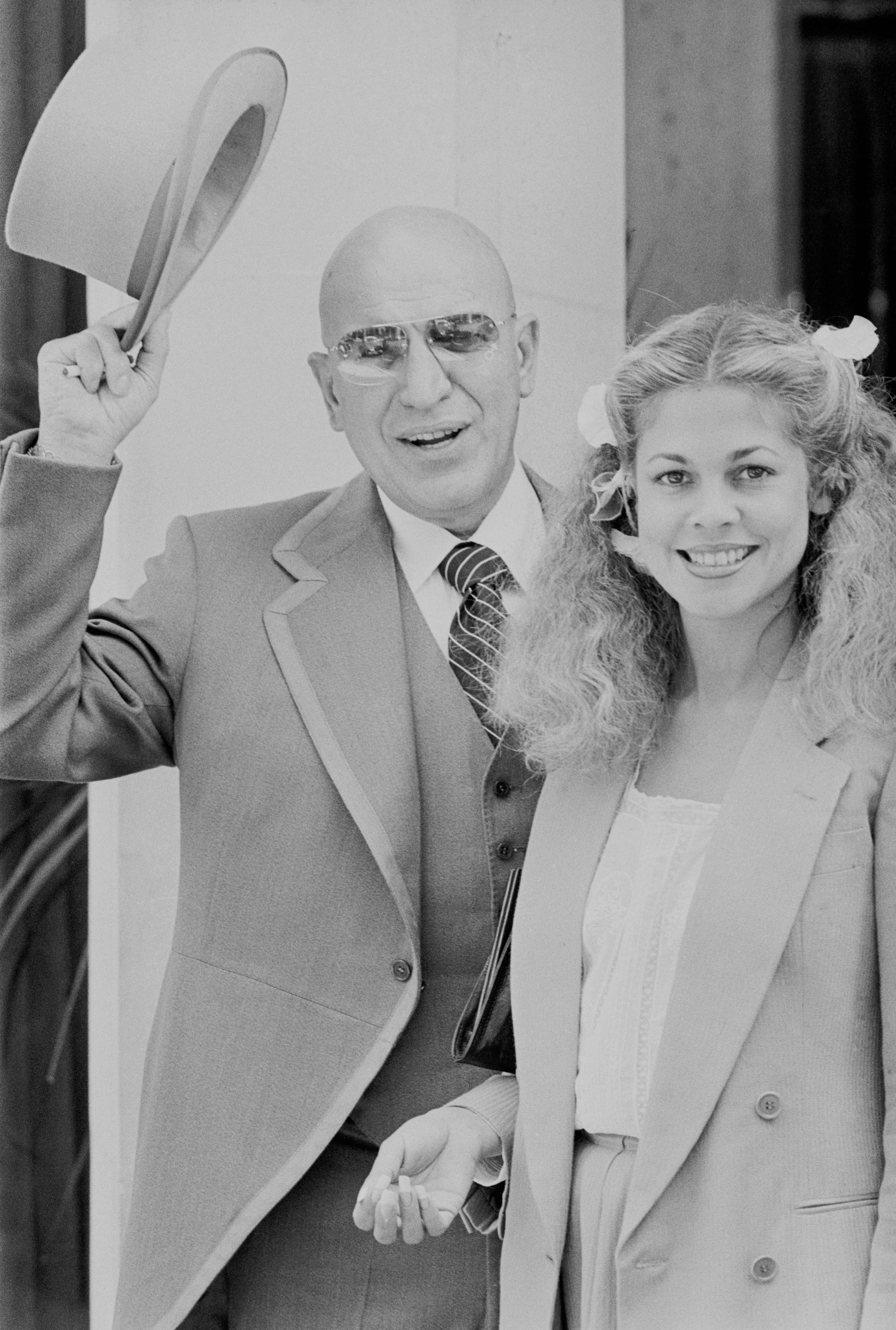 Telly Savalas with girlfriend Sally Adams in the UK on June 20, 1977 | Photo: Getty Images
FURTHER EDUCATION & BROADCASTING WORK
After leaving the army, he enrolled with the Armed Forces Institute, where he studied television and radio production. At Columbia University, he studied psychology, earned a degree, and worked towards a master's.
Telly also tried to gain entry into medical school. In the early 1950s, the future star worked for the "Voice of America" on ABC radio before becoming the executive producer of his own talk show, "Telly's Coffee House."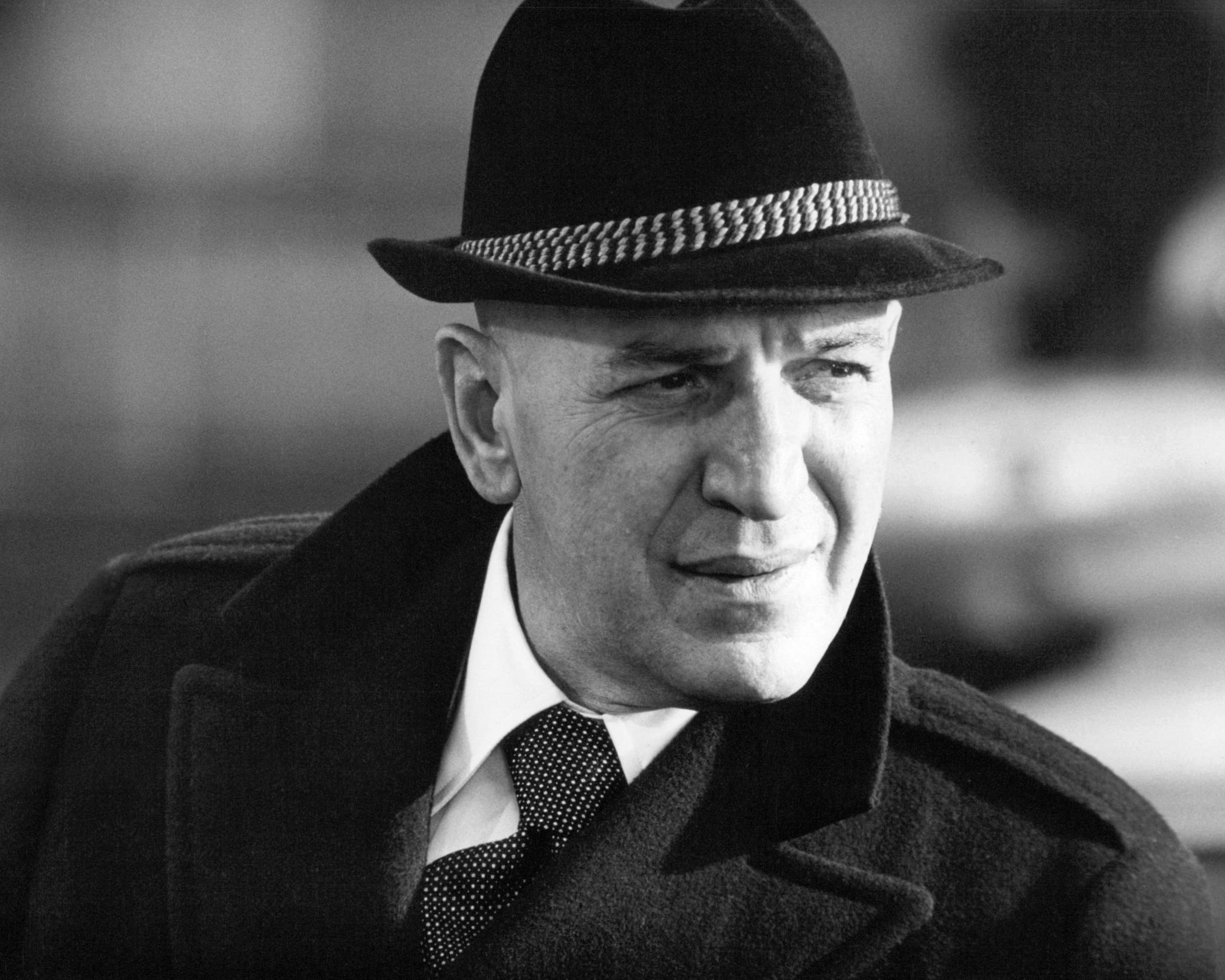 Telly Savalas as Detective Lieutenant Theo Kojak in the TV crime series "Kojak," circa 1975 | Photo: Getty Images
WORKING HIS WAY UP
After getting his college degree, Telly also got a writing job at the US Department of State Information Service. Soon enough, he'd become an assistant director, and years later, he was offered a job at ABC News.
He was asked to be a senior director in the special events department. There he worked as an executive producer at Gillette Cavalcade of Sports and directed WABC's news program, "Return To New York."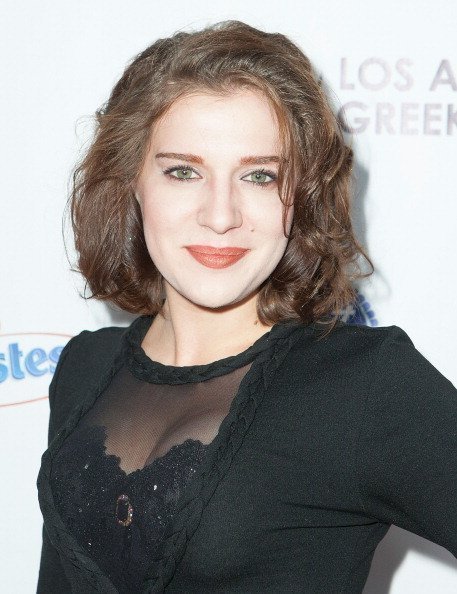 Ariana Savalas at the 8th Annual Los Angeles Greek Film Festival - Opening Night Gala at the Egyptian Theatre on June 4, 2014 | Photo: Getty Images
BECOMING AN ACTOR
Telly got his first acting job in 1958 on an episode of "Armstrong Circle Theatre." He'd taken the role to fill in for a friend who couldn't make it and was later featured in two additional series episodes.
His appearances on the show kicked off his acting career. Telly later appeared on television shows and even guest-starred in them as he was in high demand before landing the 1961 role in "Mad Dog Coll."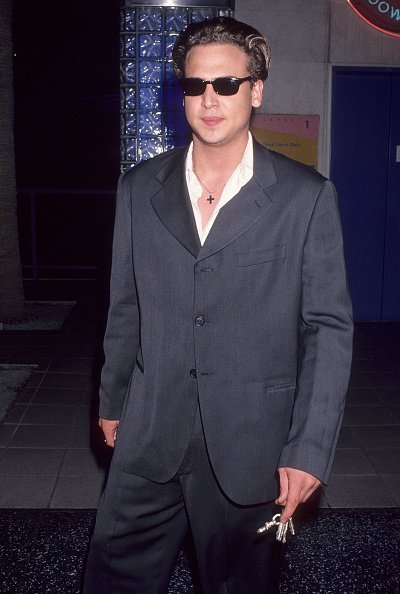 Nicholas Savalas at the "Backbeat" Hollywood premiere on April 13, 1994 | Photo: Getty Images
The role marked his movie debut before snagging his first lead role in "Crooks and Coronets." Some of his other acting roles included "Clay Pigeon," "The Young Savages," "Kelly's Heroes," and "Horror Express."
Telly suffered from male pattern baldness and shaved after landing a role as Pontius Pilate in 1965's "The Greatest Story Ever Told." He kept the new look after the movie and retained it for the rest of his life.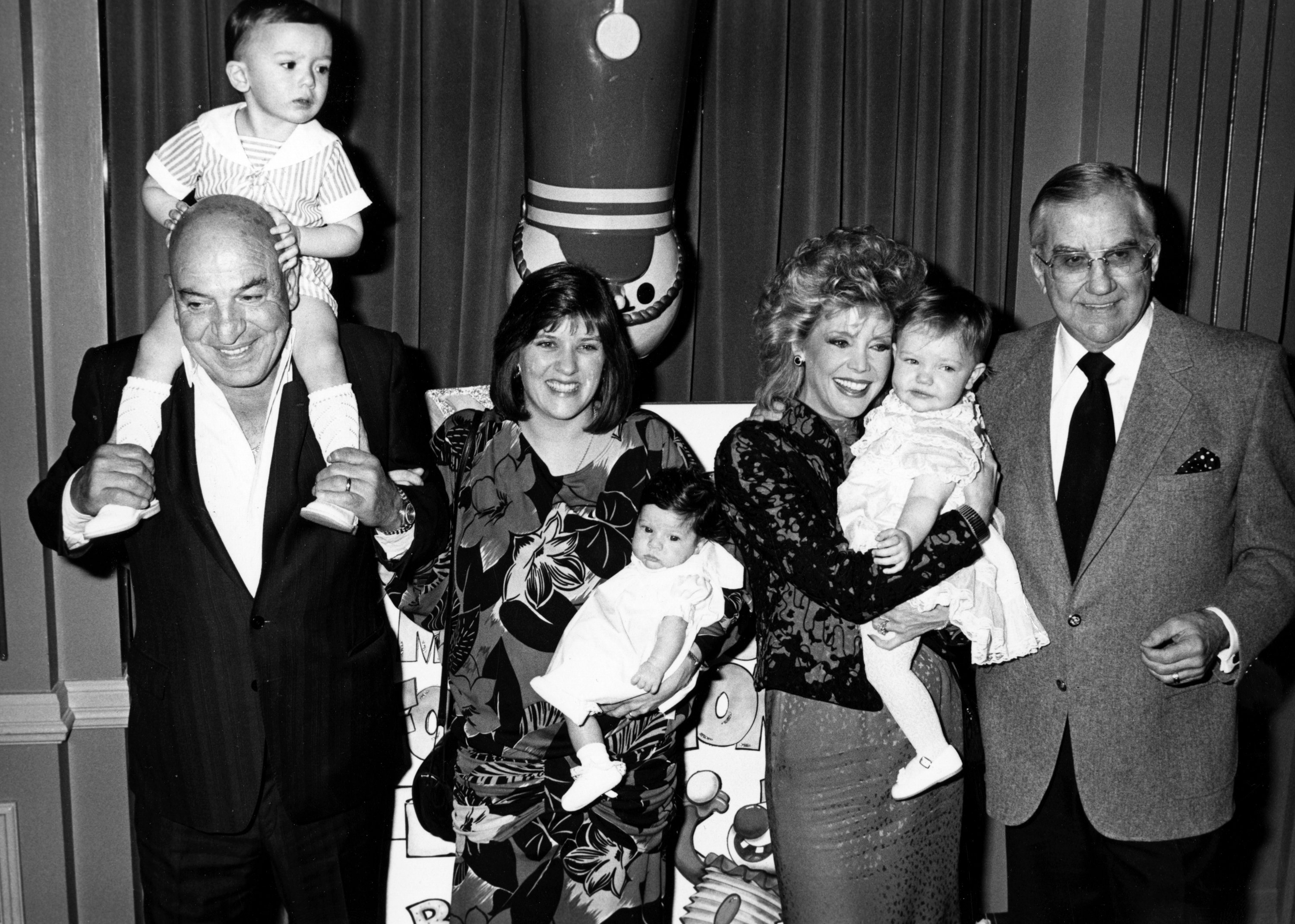 Telly Savalas, wife Julie Hovland, son Christian and daughter Ariana Savalas, Ed McMahon, wife Victoria McMahon and daughter Katherine McMahon at Young Musicians Foundation Celebrity Mother-Daughter Fashion Show on March 26, 1987 | Photo: Getty Images
TELLY'S BIG BREAK
His big break came when he starred as Detective Kojak in the 1970s TV film "The Marcus-Nelson Murders." He reprised his role in the spin-off series, "Kojak," which ran from 1973 to 1978 on CBS.
The show lifted Telly into icon status, and he periodically revived his Kojak character in a few 1980s TV movies. The actor got married several times and had six children in total.
HIS PERSONAL LIFE
In 1948, the star married his college sweetheart, Kathrine Nicolaides, and they had a daughter, Christina, before divorcing in 1957. His second wife was Marilyn Gardner, whom he tied the knot with in 1960.
Together they had two daughters, Candace and Penelope. Telly's last wife was Julie Hovland, whom he met in 1977 and married nearly 7 years later before having a daughter, Ariana, and a son, Christian.
Christian became a singer, an entrepreneur, and a songwriter, while Ariana followed her father's footsteps by becoming an actress. Telly also had a relationship with actress Sally Adams.
Together they had a son, Nicholas Savalas. The Oscars Award-winning star and Adams never married but stayed together from 1969 to 1973 and cohabited as a couple with the actress adopting the actor's last name.
HOW TELLY BECAME ANISTON'S GODFATHER
John Aniston changed his last name from Anistassakis to Aniston as he pursued a Hollywood career and just as his daughter, Jennifer Aniston, was born. He was born on the island of Crete in Greece as Yannis Anistasskakis.
His family emigrated to the US when he was a boy, and he legally adopted the stage name John Aniston in the 1960s. Since Telly and John were best friends, the latter asked the former to be Jennifer's godfather.
SAVALAS' BATTLE WITH CANCER
During the last years of his life, Telly battled prostate cancer after doctors diagnosed him in 1989, 5 years after his third marriage. He was diagnosed late because he chose to ignore earlier signs of the disease.
By that time, the cancer had spread to his bladder wall's underlying layers. His only option was to undergo radical cystectomy, but he declined because of the trauma he had from his father's same experience years ago.
THE STAR'S DEATH
Instead, the star underwent a cystoscope and radiation, with sessions every 3 to 4 months. Sadly, the sessions became ineffective after a few years, leading to Telly losing his battle with cancer.
He was surrounded by family when he died in his sleep on January 22, 1994, at the Sheraton-Universal Hotel in Universal City suite. Telly died from metastatic bladder cancer and renal failure a day after his 72nd birthday.
BONUS INFO
Telly's distinguishing feature was his deformed left finger, projected as one of Lt. Kojak's visible features onscreen. He also tried music by releasing the bread song cover, "If."
Please fill in your e-mail so we can share with you our top stories!