Tiny Harris' Daughter Heiress Shows off Her Adorable Dance Moves & Teaches Mom How to Do It
Rapper T.I.'s adorable 4-year-old daughter, Heiress, stole hearts with her cute dance moves in a recent story update on her mom, Tiny Harris's Instagram.
Tiny Harris recently decided to show off her daughter, Heiress's adorable dance moves on her Instagram Story. The cute 4-year-old agreed to teach her mom her dance moves while Tiny cheered behind the camera. She said:
"Oh, can you teach me that move? Yeah? Shake your body! Girl! Who taught you that?"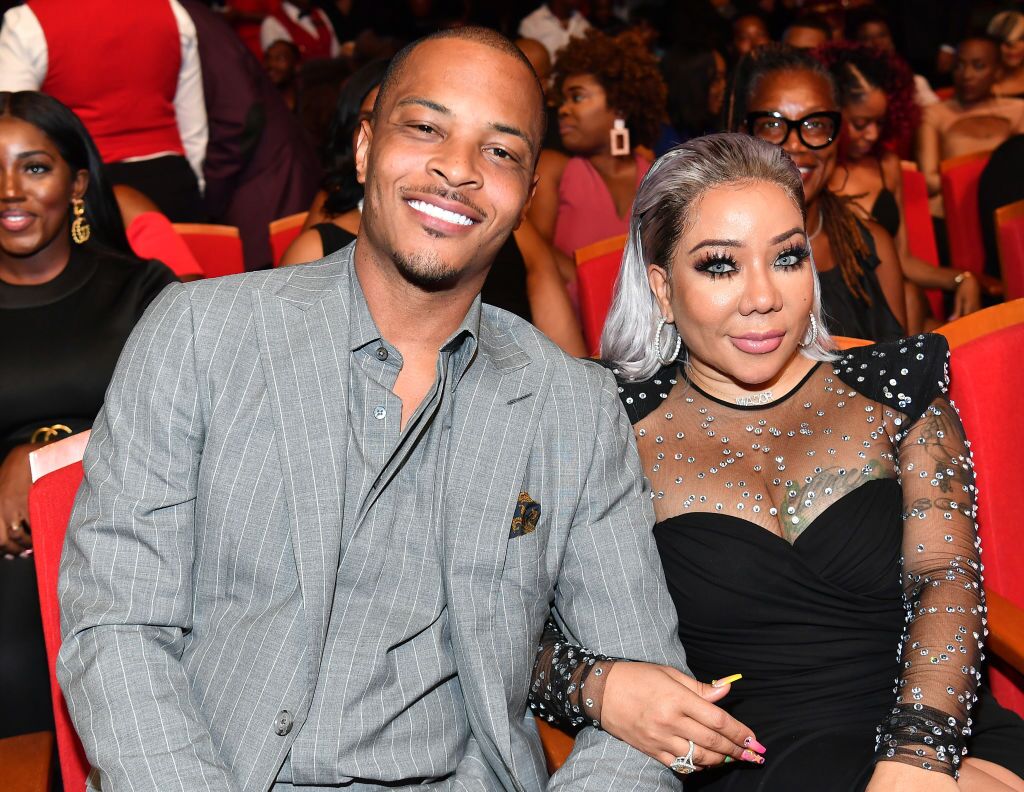 After agreeing to teach Tiny her special dance routine, the sweet girl started giving concise instructions, starting with her arms raised up with balled fists and then slowly showing mom how to shake her body.
Heiress looked beautiful wearing a matching peach-colored skirt and top while dancing in the video. Her brown curls were done in two cute pigtails at either side of her head.
The amused mom turned the camera around to herself after her little dance instructor was done sharing her dance moves. The mother and daughter then talked about their different hairstyles before finally ending the video.
Heiress, whom Tiny shares with her husband T.I., is the youngest child in the Harris family. The musical couple also share two children, Clifford and Major Philant, as well as three other children from previous relationships.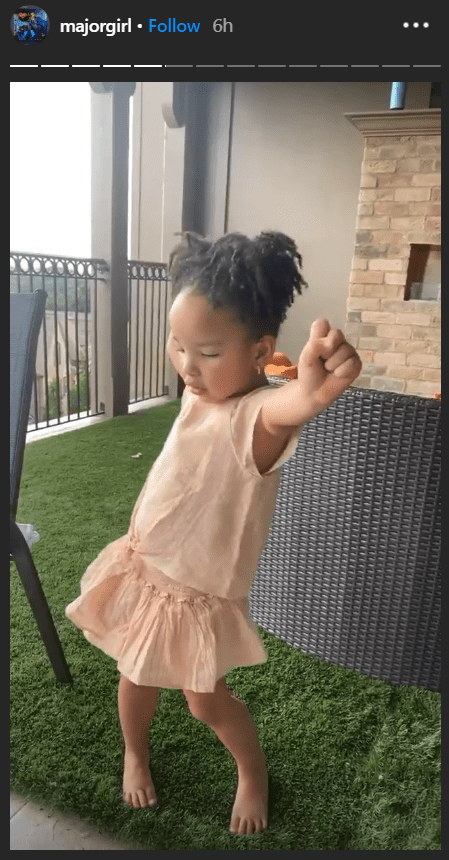 T.I. and Tiny welcomed their 4-year-old beauty on March 26, 2016. The husband and wife were beyond thrilled at their latest bundle of joy and could not wait to share the good news. They confirmed her arrival in an interview with E!:
"...In true Harris fashion, our baby girl made us all HUSTLE, making a surprise early entrance."
According to Tiny, Heiress was due to be delivered almost a month later than the time she arrived but she was perfect even with her early arrival. 
Her loving husband took a straight plane back home to Atlanta from Las Vegas, where he was working on stage. The entire family was there to witness the moment their angel was born.
Since her arrival, Heiress has been an eye-catching heartwarming firecracker that is quickly taking over the Harris family's spotlight. In April, the sweet tot stole hearts when she did a rendition of her mom's Xscape song.
That same month, the four-year-old showed off her famous dancing skills by doing the "Savage" challenge, dancing to Meghan Thee Stallion's hit song, "Savage."
Little Heiress Harris is an always-welcome figure to her parent's fans, and even when she interrupted Tiny's interview with Hollywood Life, she was still fawned over. The 4-year-old can simply do no wrong.