See Rob Kardashian's Throwback Photo as a Child – Does He Look like His Daughter Dream?
Rob Kardashian joined in the throwback trend on social media as he shared an old photo of himself as a young chap. Rob's old photo showed that he could pass for his daughter, Dream's twinnie!
Rob Kardashian was in the mood for some throwback as he shared a lovely photo of himself when he was a young boy. The vintage snapshot showed Rob in a cowboy-style outfit complete with a patched-skin horse.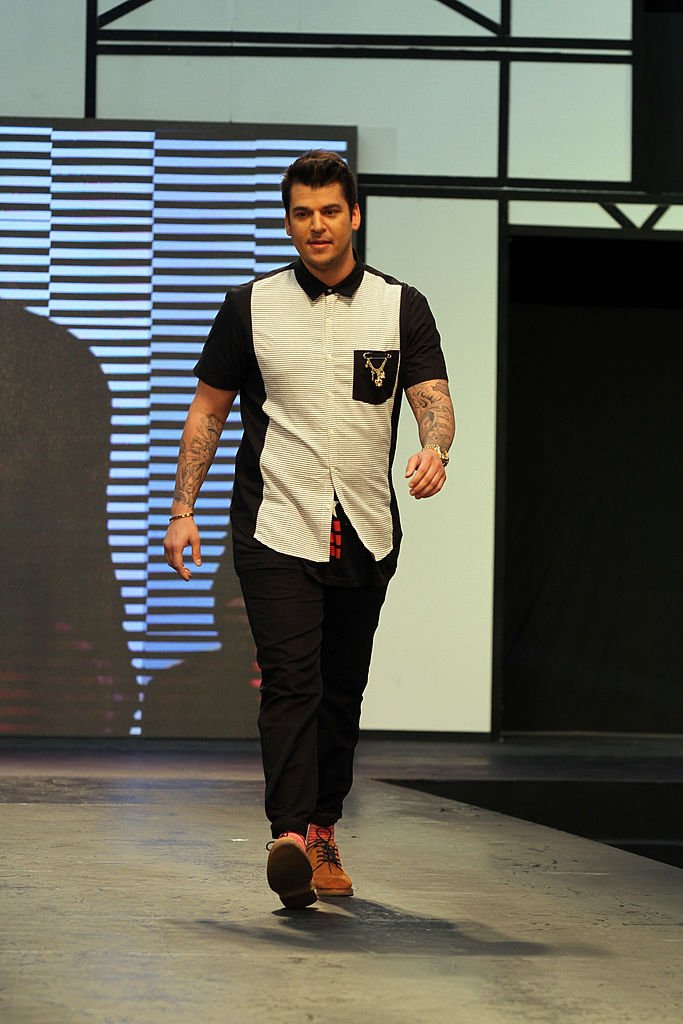 ROB'S CUTE THROWBACK 
The photo showed little Rob bearing a charming smile as he rocked a custom-made cowboy outfit. Alongside his colorful ensemble were a lasso and a red cowboy hat.
Rob's hair was styled in bangs as he sat perched on the horse's back. He wrote in his caption: "Lil Rob, You know the vibes."
Rob's throwback photo brought to mind the image of his daughter, Dream Kardashian, and even fans agreed that Rob and Dream were twinnies.
A FIRST TIME DAD 
It was an emotional feat for Rob Kardashian when he welcomed his first child, Dream Renee Kardashian, with ex-lover Blac Chyna. A source shared that Chyna had her baby through a C-section.
Before Dream's birth, the expectant parents threw a splendid cloud-themed baby shower. Rob had proposed to Chyna with a diamond ring before they announced that they were expecting a baby.
He launched his designer sock company in 2012.
While Dream is Rob's first child, Chyna already had a son, King Cairo, from her relationship with rapper Tyga. Speaking about motherhood, Chyna noted that her first child already prepared her for motherhood.
FANS ON ROB'S PARENTING STYLE 
It is no doubt that since the birth of Dream, Rob has shown devotion to fatherhood, but fans once questioned his parenting style. At the time, Rob shared a clip of his daughter during bedtime. 
While some followers admired the little girl, others shared their thoughts on her use of the feeding bottle. A follower stated that Dream was too old for a bottle while another demanded to know her age. Some supporters were also present as they noted that there was no age limit for the feeding bottle.
FACTS ABOUT ROB KARDASHIAN 
Rob is the youngest child of Kris Jenner from her marriage to late celebrity attorney, Robert Kardashian. 
Robert Kardashian Sr. was known as one of the defense attorneys for O.J Simpson. Rob Jr. grew up with his star siblings in their luxury Los Angeles home.
Rob studied at Southern California University and graduated with a business degree. He later opted to be on "Keeping up with the Kardashians," instead of getting a law degree.
Rob has appeared on shows like "The Choice" and DWTS. He launched his designer sock company in 2012.