Lil' Kim's Daughter Whom She Welcomed at 39 — a Glimpse into Her Motherhood Journey
Controversial rapper Lil'Kim is a devoted mom to her only child, daughter Royal Reign, now six years old.
In 2013, Lil'Kim, then 39, announced that she was expecting a child with then-boyfriend Jeremy Neil best known as the hip hop artist Mr. Papers.
It was the beginning of a journey into motherhood, which Lil'Kim admits has been the most rewarding in her life.
While many celebrity moms slow down after the birth of their children, Lil' Kim has revealed that becoming a mother has sharpened her ambition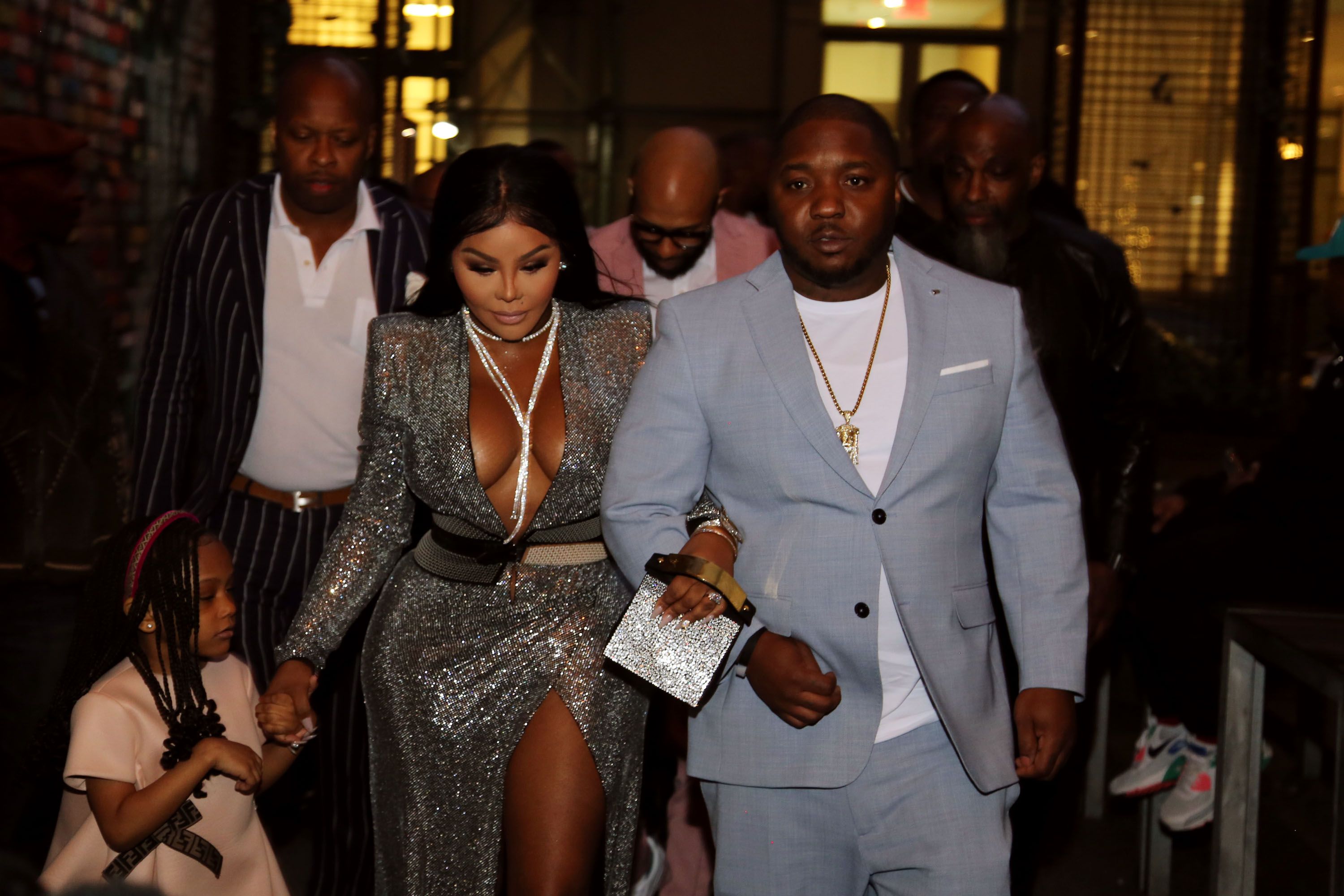 QUEEN BEE ANNOUNCES BABY BEE
The always-exuberant and extravagant Lil' Kim with her passion for flamboyant, revealing clothing, and her penchant for plastic surgery, wasn't seen as potential mom material.
Then in 2013, Lil' Kim announced that she was pregnant. The rapper revealed that the father of her child was her then-boyfriend, Mr. Papers. 
THE EXTRAVAGANT BABY SHOWER
In true Lil' Kim fashion, she threw an extravagant baby shower at the Broad Street Ballroom in New York, where celebrity guests were announced with a flourish of trumpets. Lil' Kim wore a skin-tight lace gown that flaunted her baby bump, and of course, lots of bling.
WELCOMING ROYAL REIGN
On June 9, 2014, Lil' Kim and Mr. Papers welcomed their baby girl, whom they named Royal Reign. But less than a year after Royal Reign's birth, the relationship was foundering amid allegations of infidelity and domestic violence.
CUSTODY BATTLE
Mr. Papers and Lil' Kim became embroiled in a bitter battle for custody of their daughter, during which the disgruntled father washed their dirty laundry on social media. Mr. Papers became especially vicious after Lil' Kim posted photos of their daughter with boxer Floyd Mayweather.
😻❤️@FloydMayweather #PrincessBee #LilKim #FloydMayweather #beehive pic.twitter.com/hiCklNUUOR

— Lil' Kim (@LilKim) October 26, 2016
Five years after their separation, it seems that Mr.Papers and Lil' Kim are now amicable co-parents, and the couple even celebrated their daughter's 6th birthday together.
Little Royal Reign is her mom's biggest fan and has even collaborated by promoting Lil' Kim's latest album, her 9th, in an Instagram clip. Royal Reign said:
"Hello guys! I really, really really love my mom's album and make sure you keep streaming it and doing good things for it and everything. Bye! And make it #1! Keep streaming!"
NO SLOWING DOWN
While many celebrity moms slow down after the birth of their children, Lil' Kim has revealed that becoming a mother has sharpened her ambition, and made her work harder than ever. She stated:
"I'm still going to work. I'm still going to be hardcore. The baby has made me even more of a beast!"
BANKRUPT
There can, in fact, be no slowing down for Lil' Kim, who was forced to declare bankruptcy when her debt reached a massive $4 million, of which $1.8 million are back taxes. Fortunately, Lil' Kim was able to renegotiate her loans and save her home from foreclosure. 
But Lil' Kim has proved to be a devoted mother and even her formerly estranged ex, Mr. Papers admitted as much in a 2016 heartfelt mother's day post on Instagram:
"Happy Mother's Day to a beautiful Queen ??? even tho we not seeing eye to ?.... You still did and are doing a great job wit my ROYAL [sic]"
Lil' Kim, who credits her mother with bestowing on her the confidence and determination that made her a star, revealed that she has seen the same traits developing in her daughter. She said:
"I don't know where it comes from. Even my daughter, she does things where I'm like, Where is she getting this from? I think it's like naturally in our family."
BEING ROYAL'S MOM
Lil' Kim admitted in an interview that becoming a mother has changed her life substantially. The celebrity rapper and Grammy Award winner is now known as "Royal's mom." 
Royal, Lil' Kim revealed, is now becoming aware that her mother is famous, and even posted an announcement on Instagram to that effect. Lil' Kim is always posting snaps on Instagram of her gorgeous daughter, who is now the focus of her life.