Naya Rivera's Family Make Emotional Visit to Lake Piru as Search for the 'Glee' Star Continues: (UPDATED)
UPDATED: Naya Rivera's body was recovered in lake Piru. This comes days after her family made an emotional journey to the dock and viewed the waters where she had drowned.
Only days before Naya Rivera's body was discovered by the Ventura County Sheriff's Office, her family had made the emotional journey to view the location where the actress disappeared. 
Her mother, Yolanda, and her brother named Mychal were photographed staring into the waters of Lake Piru as they stood on a dock. At one point, Yolanda knelt and had her hands in the air, while her son stood looking into the distance.
The search continues for Naya Rivera. @VENTURASHERIFF told press that this man and woman are Naya's mother and brother. Her mother is kneeling on the dock with her arms outstretched towards the water. pic.twitter.com/5q6eGrWojR

— Anastasia (@AnastasiaElyseW) July 11, 2020
In the days since she went missing, Naya's family and friends had shared their fears and hope for her return. A source spoke to US Weekly about Yolanda's emotional state and revealed:
"Naya's mother is frightened and concerned and has reached out to loved ones late [Wednesday night] to pray for Naya's return."
Naya's four-year-old son, Josey Dorsey was discovered asleep on a boat he had boarded with her. Authorities said he is safe and healthy. According to CNN, the Ventura County Sheriff's Office has reached a conclusion regarding her disappearance. 
The Ventura County Sheriff's Department said in a statement to the press that they want to help the family find closure.
Deputy Chris Dyer said, "We're presuming that an accident happened and we're presuming she drowned in the lake." Officials have commissioned a team to help in their search to recover Naya's body, which was recovered from the lake on June 13, 2020.
Almost a day after Yolanda and Mychal visited Lake Piru, Naya's father, George Rivera, was spotted by the same waters.
According to TMZ, George was accompanied by Mychal before he bolted straight to the water. The grieving father splashed handfuls of the water on his face in an emotional moment as he stood in the lake where his daughter vanished.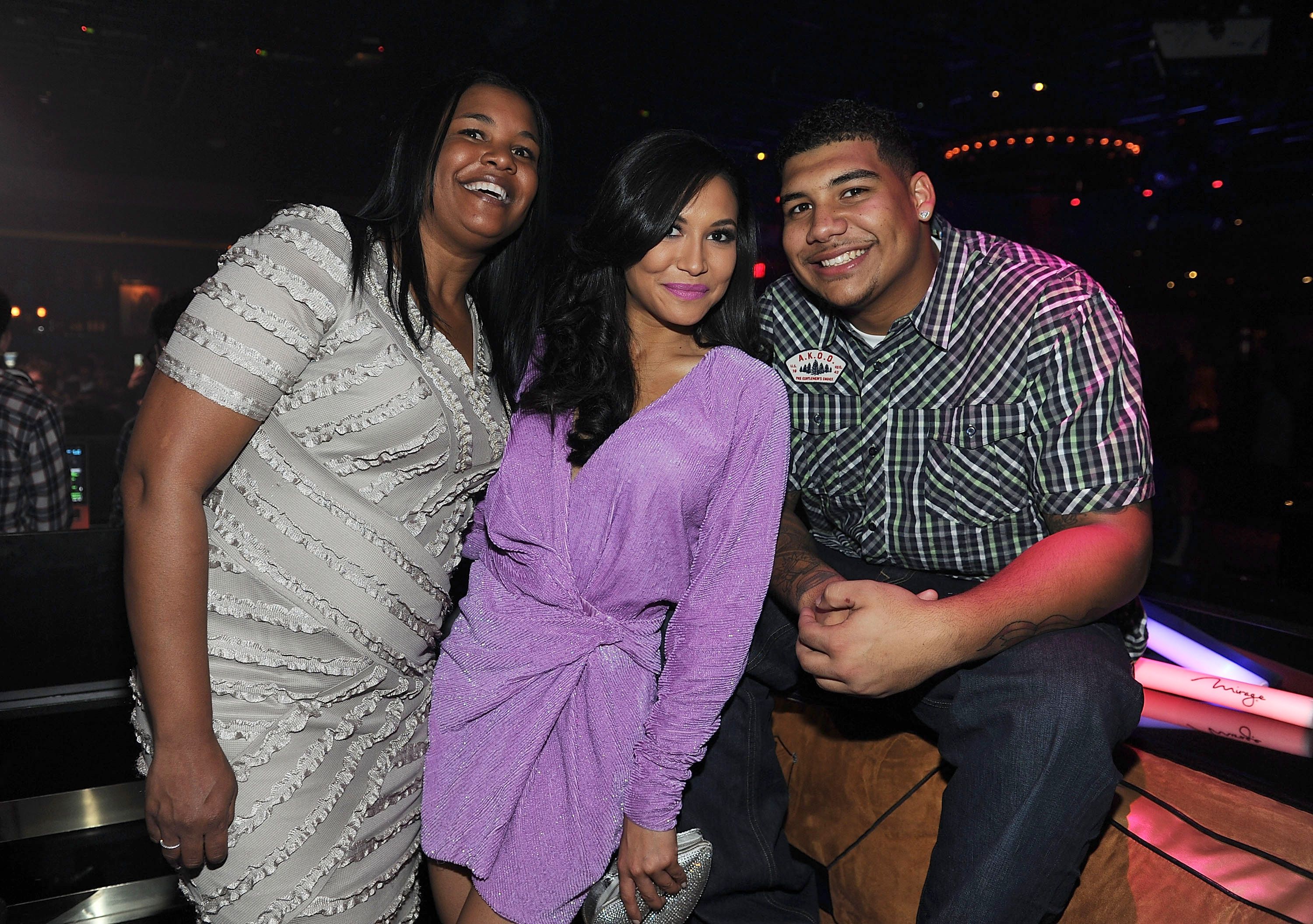 The father of Naya's only child and her ex-husband, Ryan Dorsey joined the search at Lake Piru the same day as the actress' father.
It is reported, Ryan joined George and other family members in the water, and they appeared to be trying to connect with her as they splashed around in the lake. Ryan was later pictured looking somber as he sat alone on the rocks nearby. 
Naya Rivera's Ex-Husband Ryan Dorsey Makes Emotional Visit to Lake Piru https://t.co/SVRLByY9JI

— TMZ (@TMZ) July 12, 2020
According to Entertainment Tonight, the Ventura County Sheriff's Department said in a statement to the press that they want to help the family find closure.
During their search, they introduced high tech equipment to try to see better through the murky waters, which helped them recover the actress from the late.