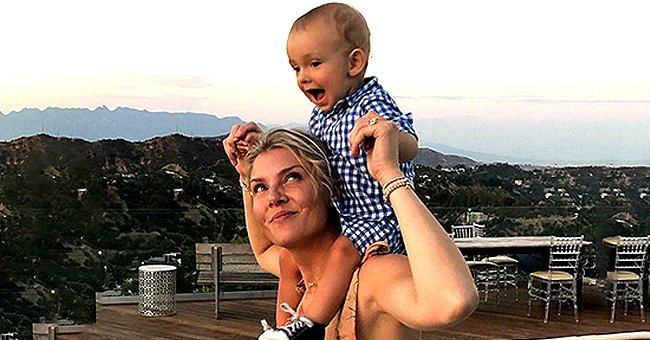 Instagram/amandakloots
Amanda Kloots Reveals She's Scared of Living Life without Late Husband Nick Cordero
Nick Cordero passed away last week, becoming one of the many notable people to lose their lives due to the novel coronavirus pandemic. Now, his family has to deal with moving forward.
Cordero's wife, fitness professional Amanda Kloots, shared a picture of herself with the couple's son, Elvis. She explained that the family had held a small memorial for Cordero, adding some of the highlights from the event.
The photo saw Kloots wearing an orange, floral-patterned gown with minimal makeup. Elvis, who sat on her shoulders, looked happy as he donned a matching check outfit with a pair of cute shoes.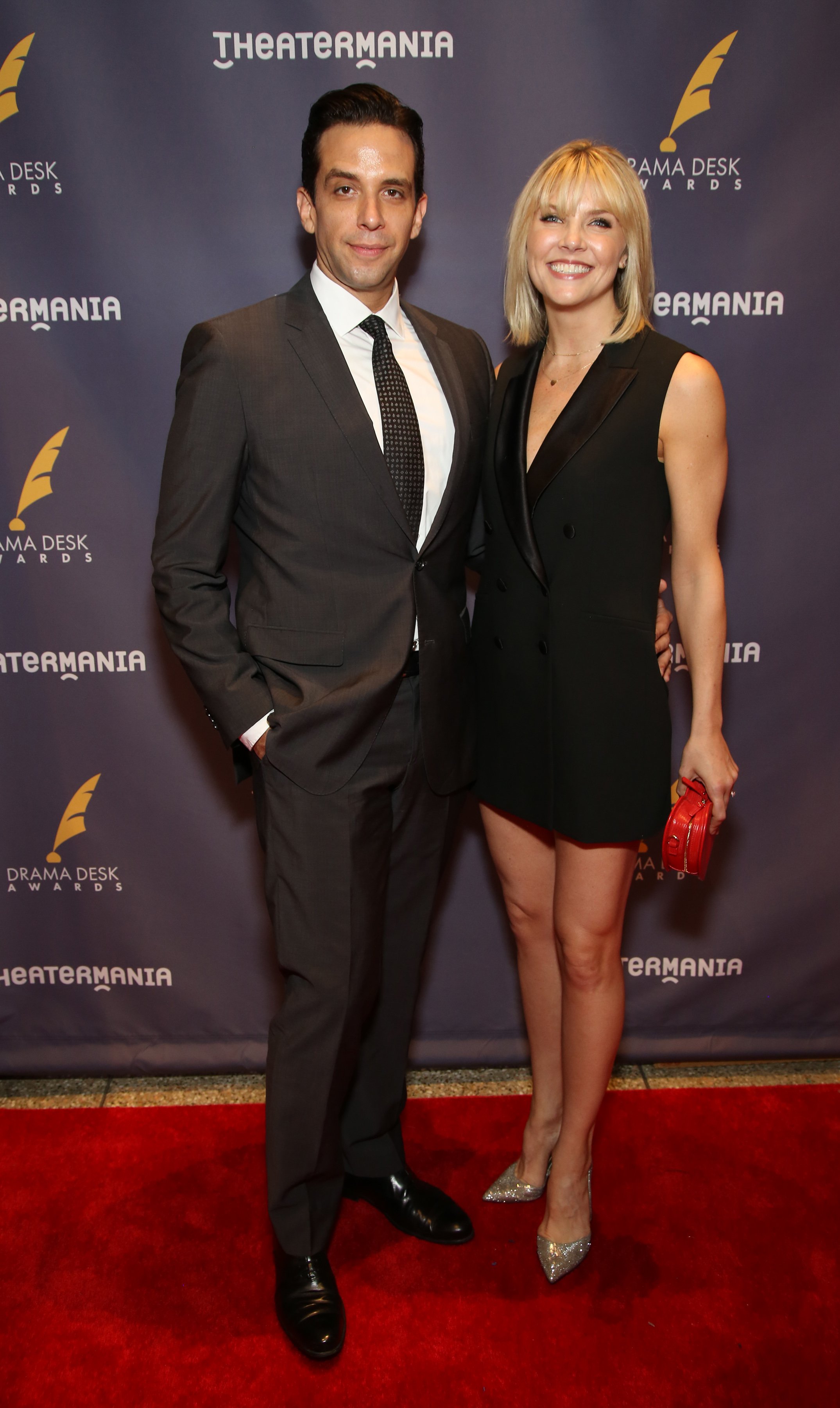 Nick Cordero and Amanda Kloots at the 2017 Drama Desk Awards on June 4, 2017. | Photo: Getty Images
Speaking about the event, Kloots explained that Nick would have wanted this to be a celebration of his life. So, she did her best to make everyone laugh and stay upbeat.
She confirmed that the mood was light overall and added that the actor was definitely there in spirit. The crowd listened to "I'm Here," a song from the Color Purple. Commenting on how the song struck a chord with her, Kloots said:
"Truly, I am scared. Scared of my new normal, of the pain, the loss, and being strong enough to get through it..."
The fitness professional added that she knows her husband would have wanted her to live her life to the fullest. For her part, she did promise Cordero to do, before he died.
Finishing her post, Kloots claimed that she never thought she'd be going down this road. However, she's confident about what is to come.
As part of his ordeal, Cordero lost about 65 pounds and had his leg amputated.
Cordero's journey with the novel coronavirus was a tasking one. He got diagnosed with the virus back in March, and he battled with it for almost 100 days before his death.
As part of his ordeal, Cordero lost about 65 pounds and had his leg amputated. The Broadway actor also went into a coma at a point.
Despite all of these challenges, Kloots had high hopes that he would be able to pull through. Two weeks ago, things began to look up for the actor. He started to gain some control of his body, and Kloots explained that he was subtly communicating.
However, he also suffered an infection as he was recovering. While the doctors were able to treat it, that formed a bit of a scare for everyone.
The cause of Cordero's death is still unknown. However, throughout his ordeal, Kloots always pointed out that he was losing strength in his body. Given that he was unable to eat, he lost a lot of weight and muscle mass.
Sharing the news about his death, Kloots said that she was still dealing with the grief. The fitness professional also added that people should keep staying safe at this time.
Please fill in your e-mail so we can share with you our top stories!