TI's Wife Tameka 'Tiny' Harris Shows off Her Figure in a Black and Green Outfit (Photo)
TI's wife Tiny Harris shared a beautiful snap of herself posing in a body fitted black attire and a green blouse with matching colored high heel boots.
Harris is a reality TV star and a talented singer who is a member of the group, "The Xscape." From her tremendous talent, and her fashionable side, one can deduce that she shows so much dedication to details.
While she shares some intricacies about herself on her family's show, she also blesses fans online with several posts of her engagements. Her recent post showed the on-screen star looking gorgeous as she opted for suitable colors that blended well with her skin.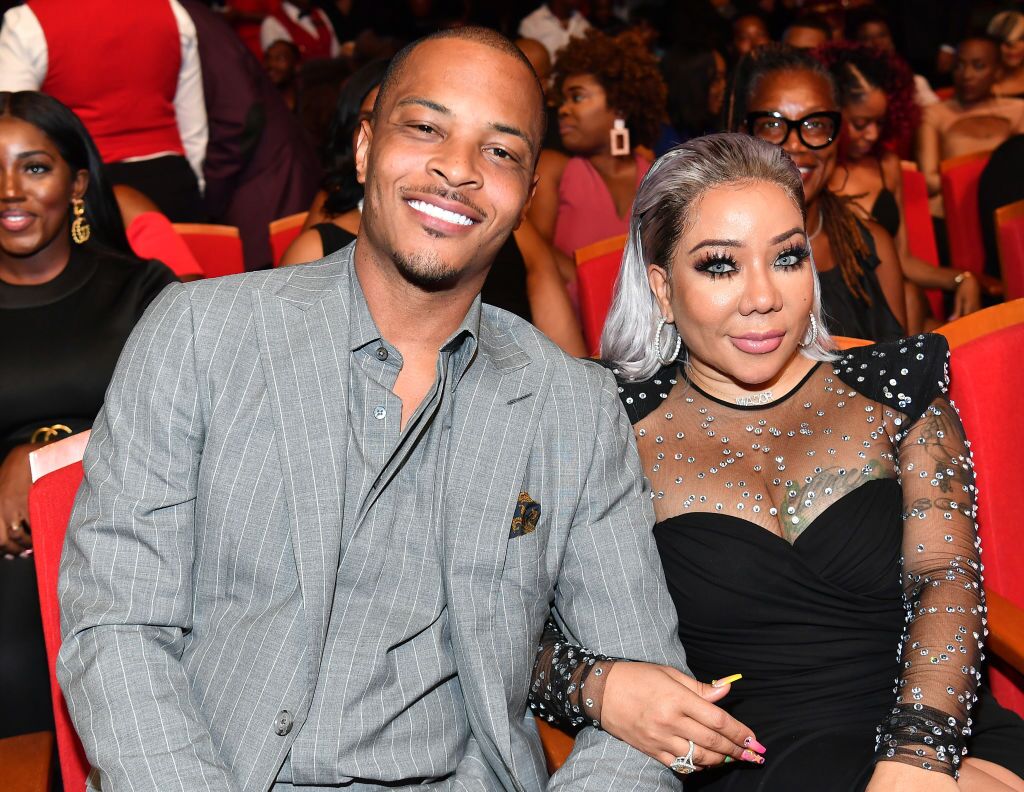 Harris donned a short black dress with green ankle boots and a matching colored top. She rocked a tiny gold waist belt and a black mono strap to complete the chic look.
Her wrist and neck had cute pieces of jewelry on them, and her curly hair fell pleasantly on her shoulders. While striking a boss lady look, she wrote,
"Harder than a lot of u[sic]..."
Lovers of the reality tv star lavished likes and comments on the post. Her fans spotted her unique boots and had one or two things to say about the fashion piece. Some used different emojis in expressing themselves.
Harris also possesses excellent dancing skills. A few weeks ago, she wowed her online audience by treating them to a thrilling experience with some of her moves.
Happy moments are not the only thing projected online; last year, the on-screen star revealed that she was a victim of theft.
Her popularity has risen over the years, owing to some of the decisions she has made as an individual, especially when it comes to her physical appearance. Not long ago, she went under the knife to reconstruct her face and chest, which made fans gush at her body perfection.
The singer's young daughter, Heiress, is treading in her mom's path. Several times, the youngster has gained the spotlight for showing off her incredible personality.
Harris posted a clip of her and her daughters, sharing an emotional time, and fans could see that Heiress is indeed a sweetheart.
Happy moments are not the only thing projected online; last year, the on-screen star revealed that she was a victim of theft. Investigations are still ongoing, as she lost about $750,000 worth of jewelry.
Harris and her rapper husband, TI, have been married since 2010. They have had their fair share of troubles in their union. TI's wife has even filed for divorce two times over infidelity, but the couple have found a way to make things work and have a perfectly blended family.